Keep up with the latest hiring trends!
/
/

How To: Conduct a Diversity Assessment
How To: Conduct a Diversity Assessment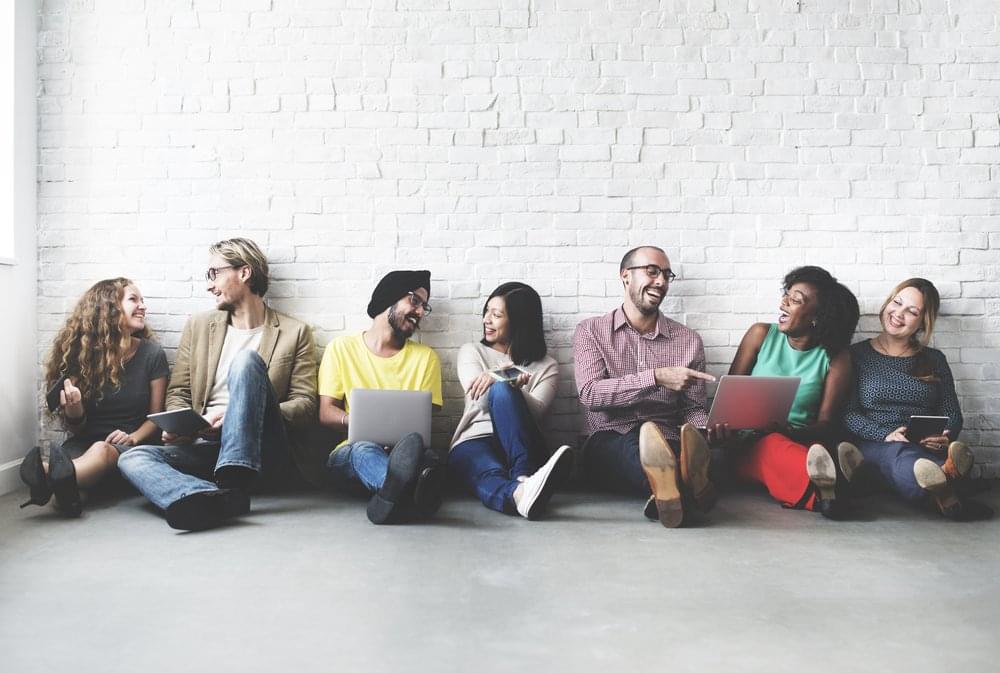 When it comes to diversity, it is a truth universally acknowledges that more diverse companies perform better than their less diverse competitors. However, the path to a successful diversity hiring policy is not as straightforward. Companies can often struggle to implement their company diversity policies while some organisations may not have any policies in place at all.
Recruiters need to understand a company's attitude towards diversity so they can make the best hire possible.
Diversity is more than just an equal number of men and women or a spectrum of different ages.
We now need to think of diversity as something that extends beyond the social groups. This new perception will lead companies to seek out diversity in a different sense than before. We want to see diversity showcased through people's skills, competencies, experiences and personality types. All of these aspects contribute to a fundamentally diverse company.
Facing Diversity Challenges Head-On
All companies struggle with creating a diverse workforce. Even the global companies with fully established HR departments and Talent Acquisition teams can struggle to diversify their organisations. Many people would assume logo giants like Google would have diversity in the workplace nailed down. However, it's only in the last few years Google published a statement which detailed a different truth.
Here is an excerpt from the Google blog in 2014:
This transparency has been at the core of their hiring procedures since 2014 and sure enough step by step there were improvements across certain areas of the work force by 2016. More results were freely published and made public.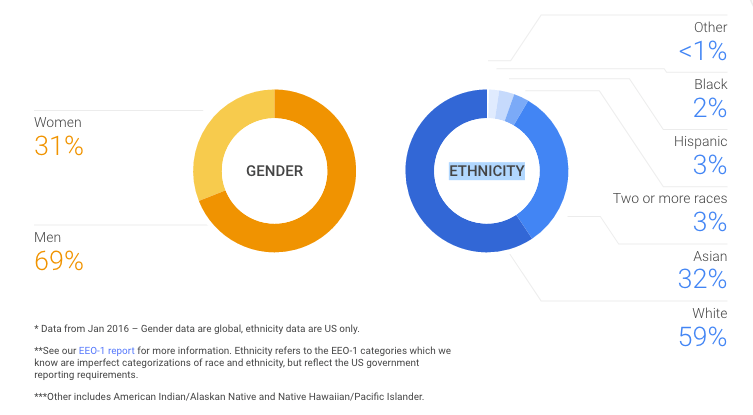 So it's been well established that more than good intent is required to introduce some legitimate diversity in the workplace. It takes a hard thought out strategy and careful implementation.
Diversity Assessment
So how can you, as a recruiter, assess a company's success rate when it comes to diversity? There is some standard research you can do in an effort to understand more about a company's attitude towards diversity.
Review their current set of diversity policies
Read any online information the company may have published around their diversity practice
Read their existing Corporate Social Responsibility Statements
Review the results of any diversity audits the company has carried out
Ask if there are any company briefings or trainings around the topic of diversity
The 4 Step Framework
There is a useful 4 step framework that we can use to determine where a company stands when it comes to attitude to diversity. Based on results of the above actions companies will fall into one of four categories
Negative Organisation
Has no equal opportunity policy in place
Makes no claims to be an equal opportunities employer
Might not be complying with some equal opportunities law
Minimalist Organisation
Makes claims to be of being an equal opportunities employer
Has no written equal opportunity policy
Has no procedures or diversity initiatives  but reacts accordingly to any discrimination issues
Compliant Organisation
Has written an equal opportunity policy
Has robust procedures in place to encourage diversity initiatives
Proactive Organisation
Actively creates diversity policies and strategies
Monitors the outcome of initiatives  to assess their success
Consistently promotes equality using an established set of guidelines
Once you understand the company culture and attitude around diversity you can begin to create a set of policies that help the organisation become more diverse.
It's impossible to assign a "one size fits all" policy to all organisations. Each company will have different requirements and metrics so it's critical that any diversity policies address their unique needs.
To learn how you can introduce a more diverse hiring policy into an organisation check out our Diversity and Inclusion programme on the Social Talent learning platform.
Find out how the likes of IBM, IKEA and Siemens
drive hiring excellence with SocialTalent
---