Keep up with the latest hiring trends!
/
/

How Recruiters Have Become Critical to a Company's Success
How Recruiters Have Become Critical to a Company's Success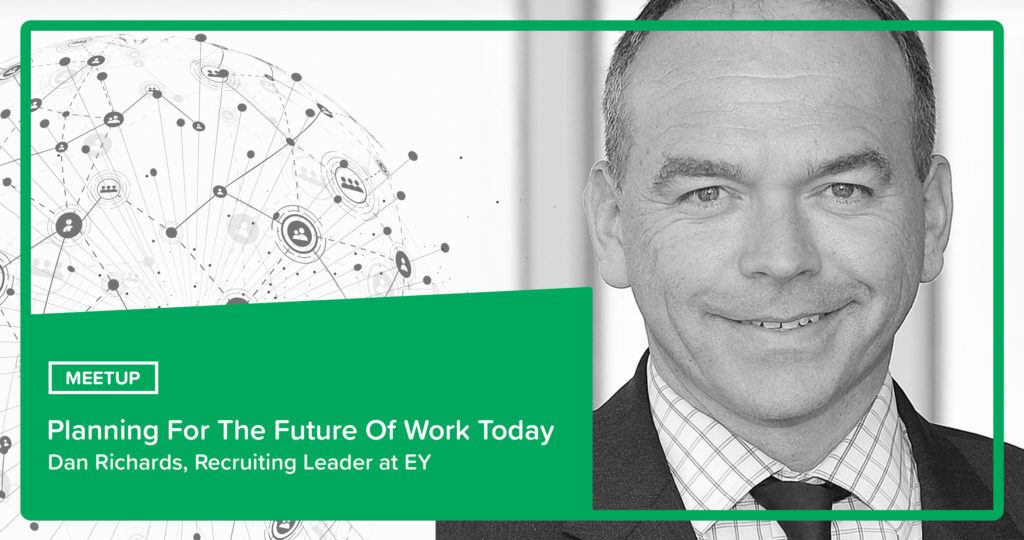 Our workforces are being propelled into the future by an imminent wave of technology, with this knowledge, the focus now turns to people.
The recruitment and TA industry sit in the middle of the see-saw. Recruiters have the opportunity to prove their value and become critical to business prosperity by shaping the way companies can scale for success.
Dan Richards, Recruiting Leader at EY UK and Ireland, is at the precipice of the future of work. His first-hand experience with global companies and constantly forecasting and working towards the future has made a couple of things have become apparent.
We need to talk about the way we define talent…
Where do you start?
Before creating any concrete strategies you need a goal and some proof…
For Richards and the EY team, this means starting with external research on market trends. This involved researching what candidates want and what they expect from employers when job searching and starting new careers.
After collecting the initial research it was time to validate it.
Did it match up with their internal experience? If people can connect reports and industry trends with what they are experiencing themselves they can start building a scalable plan to address it.
The role of the recruiter
Recruiters will have more big picture goals relating to culture, like helping companies navigate the challenge of true diversity and inclusion. 
When it comes to diversity and inclusion it is more than a case of making sure companies employ an adequate representation of both genders. It's about attracting the broadest and widest group of talent because it is critical to success.
Where does the motivation come from?
Companies cannot sit around and wait to be swallowed up by the future of work, this passive approach will lead to organisations being left behind.
We are facing a fourth industrial revolution as a PwC report suggests that up to 30% of UK jobs will be replaced or at least supplemented by technology.
The World Economic Forum reports confirm Richards thinking that people will need to focus on key skills in order to make themselves indispensable. These are the skills that recruiters will have to work on themselves and search for in future candidates.
Curious?
Dan Richards will host as SocialTalent Meetup in London to discuss how we can scale for the future of work. Spend an evening with other from the industry all eager to scale for success
Talent Redefined – Planning For The Future Of Work, Today
Join us for drinks and insightful discussion
Wednesday 30th May
6:15 pm
Square Pig
Find out how the likes of IBM, IKEA and Siemens
drive hiring excellence with SocialTalent
---