Keep up with the latest hiring trends!
/
/

Get Real! Are Your Recruitment Expectations Totally Unrealistic?
Get Real! Are Your Recruitment Expectations Totally Unrealistic?

Unrealistic Expectations
The war for talent & skills has intensified over the past few years and it doesn't look like it's about to slow down anytime soon. Attracting and retaining top talent is a priority for most companies. However, many companies in today's age struggle with their identity and try to portray themselves as something they're not. This has had a knock on effect with regards to having an effective recruitment model as their expectations end up being totally unrealistic.
Unrealistic expectations will, of course, hinder your recruitment efforts. For many, it all boils down to one thing – a reality check!  A Ford Fiat and a Ferrari F40 are two cars that are completely on two opposite ends of the spectrum. Both have a different target audience and differ in cost substantially. If you're actually a Fiat and behave like an F40, then you're going to have a tough time hiring talent. The most important tip in all of this is not to fool yourself!
Shape Your Recruiting Efforts
Let's go back to basics here, and while we're at it, let's add some insight from John Vlastelica. What do the best recruiters do that provides real results? What are the 2 things that Hiring Managers are constantly on the lookout for in a great recruiter? The answer:  Speed & Quality. Although Hiring Managers have an idea in terms of what candidate they'd like, sometimes what they're looking for just isn't out there. And when the hiring expectations are unrealistic, recruiters need to push back.
If you don't push back on unrealistic expectations then you're wasting your time and the Hiring Managers time. John Vlastelica likes to revert back to the hiring triangle, using it as the perfect model to teach Hiring Managers.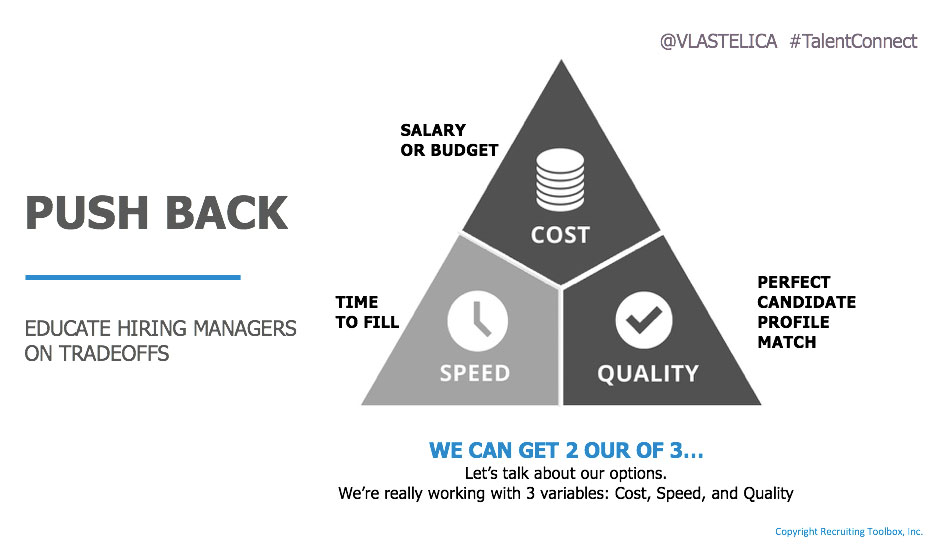 John Vlastelica believes when sitting down and talking to a hiring manager, that you present them with this hiring triangle above. The triangle consists of 3 options; Cost, Speed & Quality. John advises that you ask the hiring manager to pick 2 out of 3 and continue working from there. Of course, you can hire someone fast that comes in way under budget. But what how effective will that candidate be? Will they contribute to the long-term success of that company? Maybe, maybe not – that's the risk you can take. However, it's a well-known fact that the best candidates don't undersell themselves. They value their experience and believe that they can create a real difference in their new working environment.
The truth is that speed isn't always going to be the best option here. If you spend time in sourcing quality candidates, you will have a far greater talent pool to present to the hiring manager. Pushing back on a hiring manager and telling them why could be the start of a fruitful professional relationship that gets real results!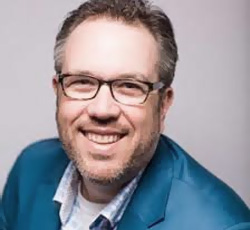 Become a trusted Talent Advisor
Learn the insights and strategies needed to earn the trust of Hiring Managers.
Find out how the likes of IBM, IKEA and Siemens
drive hiring excellence with SocialTalent
---