Keep up with the latest hiring trends!
/
/

Graduate Hiring: Why Grades Don't Matter
Graduate Hiring: Why Grades Don't Matter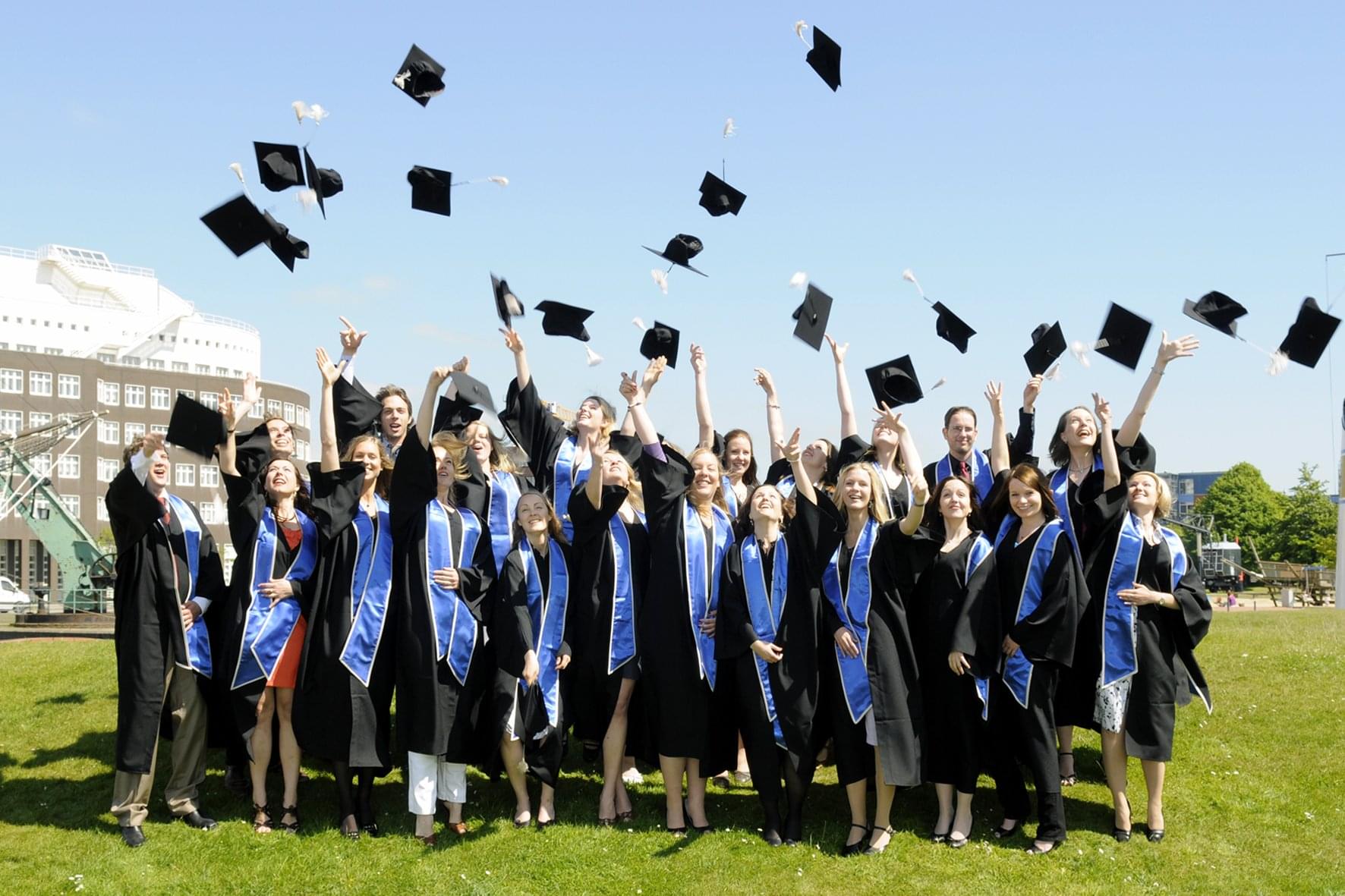 I had the pleasure of attending the Graduate Employment Conference run by Gradcore in Sheffield last Tuesday. It was a great mix of presentations from University Careers' Services and viewpoints from Graduate Employers too, with an Un-Conference for the second half. This is where it gets interesting.
A track I attended, More than just a 2:1 – Challenging Typical Entry Requirements for Graduate Schemes, was being chaired by Helen Baldwyn of Grant Thornton and Stephen Bloomer of Eversheds. They had both instigated recruitment assessment metrics that enabled graduates who didn't achieve the minimum requirement of a 2:1 degree (the equivalent of achieving a 3.5 GPA) to apply, and allow applicants to showcase other attributes that would make them an ideal candidate. This was ground-breaking for two professional services firms. From judging the Best Student Marketing Campaign award for GradIreland over the last 3 years, one of the primary metrics most employers boast about is their acceptance rate of offers amongst "target grads with a 2:1 or higher".
In Grant Thornton's case, Baldwyn had relentlessly analysed if there was a correlation between high grades at Bachelor's Degree level with their scores at their professional ACA exams, and found only the tiniest correlation. She wanted to break the myth that high academic achievement makes for better employees. While only the first wave applicants of a relaxed academic requirement are coming through and it is premature to make definitive remarks to its success or failure, Baldwyn has already seen some really impressive candidates at assessment centres and interviews that wouldn't have been able to get through to that stage before as they didn't have a 2:1 degree.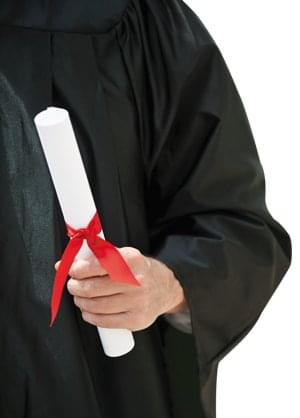 In Ireland, meanwhile, technology evangelist and organiser of The Summit (Europe's largest Tech conference held in Dublin each year) Paddy Cosgrave really stuck his oar into the debate around academic achievement, saying that a 2:1 degree from Trinity College Dublin was worth the equivalent of a 1st class honours degree from other (presumably "lesser") Universities, and that he would only be hiring graduates with a 1:1 from other Universities or a 2:1 or higher from Trinity. He claimed that grade inflation was rife, there was a lower number of research projects at other Universities and, generally, that his alma mater was better. I asked the question to Bloomer and Baldwyn in their track, and both insisted that an A was an A, regardless of what college it came from, in their eyes.
We all have perceptions and misconceptions on how worthy a college grade is depending on the awarding college – if someone went to Harvard or Oxford and came out top of their class, admittedly I'd deem that an extraordinary achievement, versus a graduate of a lesser-known University, College or Institute of Technology. Why else is it that colleges compete against one another for prospective students, and have varying levels of entry requirements (higher SAT or UCAS scores, etc)?
However, I don't believe that graduate employers should care about the grade a student achieved while at college that much, or the college they went to. Frankly, my only interview question of a graduate would be to ensure that they were, in fact, graduating. I might ask them if they were happy with their end result, and what was the best lesson they learned from their time at college, but that would be it.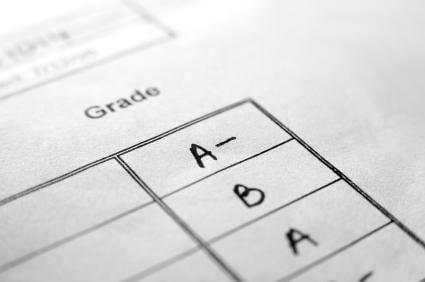 This minimum degree score requirement of graduates is unhelpful to both the grads and the employers. By introducing minimum grades as an entry requirement, employers are eliminating vast swathes of potentially perfect employees in one fell swoop. There is far too much competition for people with a 2:1 degree or higher, which leads to unnecessary wage inflation and knives-at-dawn type competitive measures against competing companies who want the same small pool of grads.
In fact, last year Ogilvy announced that they were only hiring grads with a 2:2 or lower. Ogilvy vice-chairman Rory Sutherland said, "As a keen game-theorist, I struck on an idea. Recruiting next year's graduate intake for Ogilvy would be easy. We could simply place ads in student newspapers: Headed for a 2:2 or a third? Finish your joint and come and work for us.' "
His logic is actually pretty sound: there is so little competition for these graduates, these grads would typically be more creatively minded (ideal for an advertising agency), and there is the indisputable fact that there is virtually no correlation between academic high achievement and greatness as an employee.
Sutherland continued: "So my game theoretic instincts suggest that if we confine our recruitment efforts to people in the lower half of the degree ladder we shall have an exclusive appeal to a large body of people no less valuable than anyone else. And such people will be far more loyal hires, since we won't be competing for their attention with deep-pocketed pimps in investment banking."
A huge statistical survey of sales productivity and turnover undertaken by a large FS company (as told by Forbes) challenged that company's own traditional recruiting and selection metrics, who operated "under a belief system that employees with good grades who come from highly ranked colleges will make good performers". They looked at sales performance over the first two years of a new employee and correlated total performance and retention rates against a variety of demographic factors.
What did drive sales performance:
An accurate, grammatically correct resume
Having completed some education from beginning to end
Having successful sales experience in high priced items
Demonstrated success in some prior job
Ability to work under unstructured conditions.
What did NOT matter:
Where the candidate went to school
What GPA they had
The quality of their references.
When they stopped accounting for academic achievement in their recruitment process, they hired very different employees. Within 6 months of their new screening procedures, revenues increased by $4 million. Now that's a return on investment worth noting!
Just last week, IT Recruitment firm Stelfox IT wrote a very interesting case study of one of their software-developer graduate candidates who was rejected by so many firms who were seeking software developers. This candidate, Sam O'Brien, had initially graduated as an architect, and then after the bottom fell out of the construction industry he found it impossible to find a job, so he went back to college to do a Masters in Computer Science. However, he was rejected off-hand from virtually everywhere he applied because he didn't have a 4-year degree in computer science (despite graduating in the top 3 of his class, and completing virtually all modules of a 4-year degree in one intensive year). Thankfully, one company, Logentries, had a bit of cop-on and proceeded to interview Sam, thought he was perfect and offered him a job.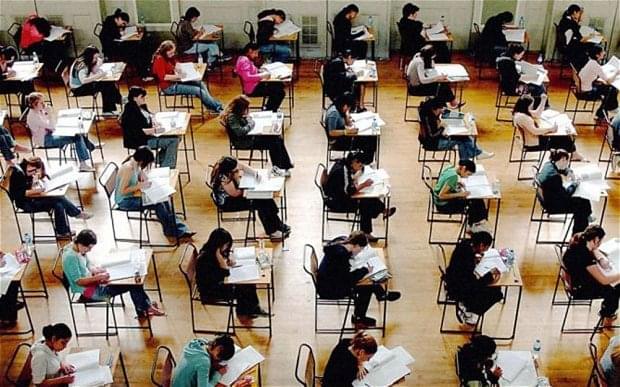 My point is this – when recruiting graduates, recruiters have to trust in their assessment criteria to find the gems in the entire pool, and not from a pool of those with the highest grades. The best employees are not necessarily those with the best grades, they will only be your most expensive employees and most likely to leave. If we take a step back and start assessing grads on actual factors that matter to performance, organisations will see potentially massive gains in productivity, revenue, diversity, customer relationships (not all of your customers are private-school MBA grads after all, so having diverse employees will help your customers relate to your company), and reduced turnover.
I need your feedback on this. Will you stop using a quick metric of academic grades as a filtering technique in your graduate selection process, now that you have the evidence to rubbish these claims? Or if you hire these grads already, what has been your experience? Your thoughts in the comments please!
Find out how the likes of IBM, IKEA and Siemens
drive hiring excellence with SocialTalent
---