How to: Successfully Influence Candidates at EVERY Stage of their Decision-Making Process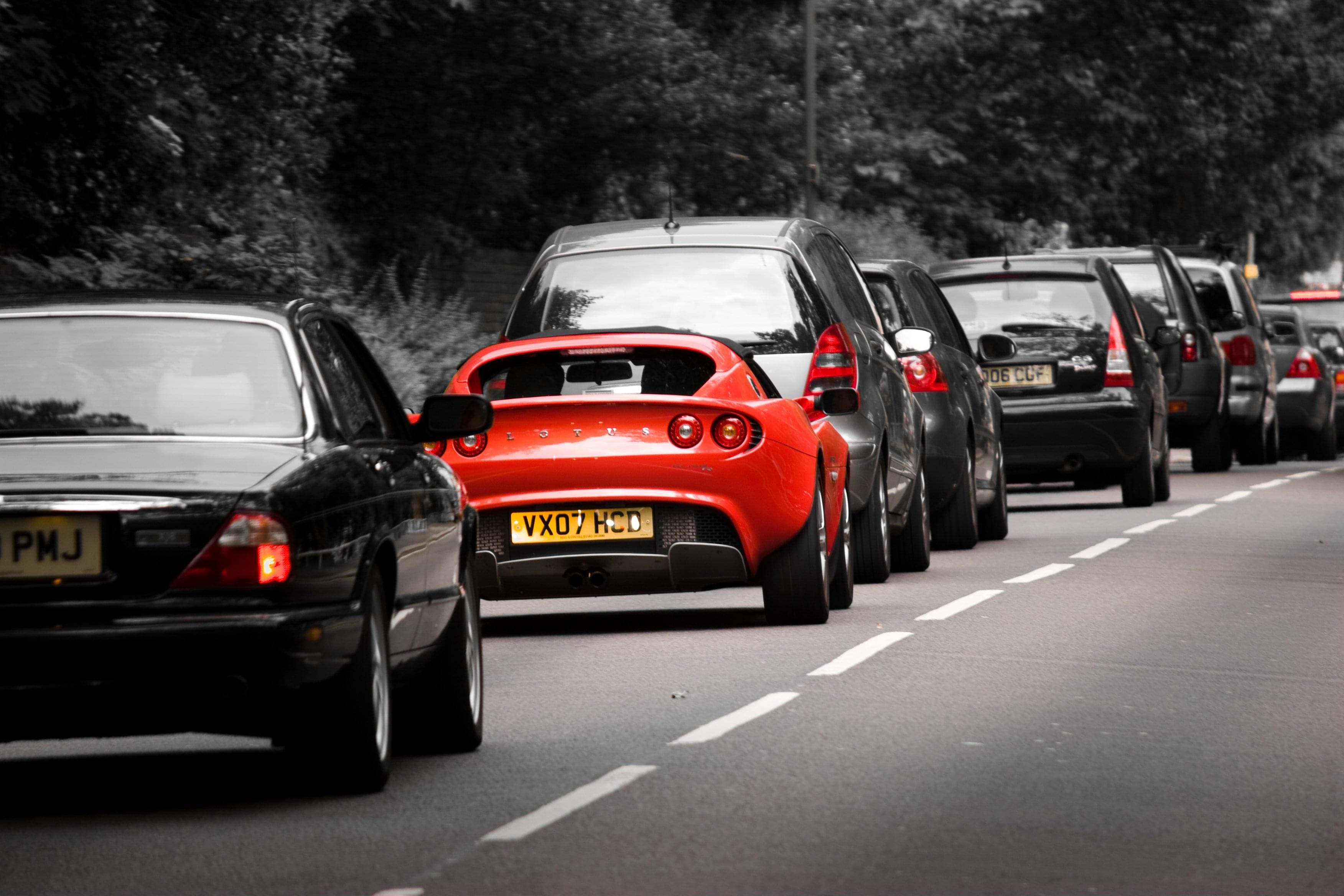 The goal of all of your employer branding efforts should be to create differentiation and preference in the minds of both current and future employees within a desired target group – one which we want to recruit and retain from. Once differentiation and preference is created in their minds, you become an employer of choice (otherwise known as the "top of mind" choice) for potential candidates in your industry i.e. the employer they think of first when it comes to making a career move.
But in order to create differentiation and preference in the minds of the candidates we'd like to employ, we first need to understand how candidates make decisions when it comes to deciding who they'd like to work for. Only once we understand how our candidates think and what they do at each stage of their decision-making process can we hope to effectively influence it with our employer branding messages. Today's blog will aim to make clear the decision-making process of the candidate and show you how you can affect it successfully at each stage:
The Candidate Decision-Making Process
When we mention the decision-making process, many of you may automatically conjure images of the traditional, linear consumer decision-making funnel as set out by many marketing theorists in the past. However, there are many people who now believe that the traditional model has become a little redundant in recent years. Which is why McKinsey decided to develop a newer, more accurate version of the consumer decision-making process. This is the process we will be following:
There are 4 stages of this "Consideration Loop" and each stage is affected by different employer branding efforts we make:
1. Initial Consideration Set
At this stage, the job seeker is aware that they need/would like a new job and they already have a couple of employers/companies in mind that they might like to work for. Companies in the candidate's "initial consideration set" can be 3 times more likely to be selected eventually than companies that are not initially considered. So, if we want to attract the right candidates our employer branding efforts at this first stage of the candidate decision-making process will be some of the most important. And at this first stage, it is your direct marketing efforts that are going to be the most important factor in influencing initial awareness as a "top of mind" employer.
Things to do to influence candidates at this stage:
Your Careers Site – it should be designed with a "customer first" mentality and built around the candidate's needs. As a result, it should be simple to navigate and should include important features like an FAQs page and things like employee stories in the form of videos or blog posts, photos of your staff days out, employee testimonials, and anything else that demonstrates what it's like to work for your business. The key to getting this right is asking yourself, "what would I like to see and find here if I was a candidate using this site?"
Having a Career Portal – a dedicated section of your website that houses information on separate industry/function specific options with your company (e.g. Marketing, Engineering, Finance, IT, and Legal), useful career information and tools (e.g. career advice, pay and benefits info, office locations etc.), news about the company, and help regarding the specific role they wish to apply for (e.g. the option to live chat). Check out Intel's career portal for a great example of a successful career portal.
Advertising on 3rd Party Sites/Apps – people don't spend great amounts of time on job boards, nor do they spend vast amounts of time on LinkedIn. Recruiters do, but not candidates. Therefore, we need to ensure we are able to influence them where they hang out in places where spend their time online including places like Facebook, Twitter, and Google. To do this, you can use re-targeting ads on these sites and apps to grab their attention and start creating a consciousness about your organisation.
Attending Offline Events – making a conscious effort to also have a physical presence at events where your target audience of candidates may also be including on-campus career days, national career fairs, and on radio and TV.
2. Active Evaluation
At this stage, the job seeker begins carrying out active information searches about those pre-conceived employers/companies and the wider industry and will either add or subtract potential employees from their list as they evaluate the employers individually and what they want from their new job. Because the candidate will add as well as subtract companies from their consideration set at this stage, our recruitment marketing efforts become exceptionally important here. Once they start investigating their options, the biggest factor in influencing them towards your company is the data they actively search for online including qualification of your reputation through employee reviews and comments.
Things to do to influence candidates at this stage:
Great Employer Reviews and Ratings – Your candidates are going to places like Glassdoor in an effort to discover what it's really like to work with your company. So, encourage your employees to leave reviews on these sites. Want to know what good looks like? Check out the employee reviews for Google on Glassdoor.
Monitoring Your Social Media Sites – how you respond to potential candidates questions on places like Facebook and Twitter has a big impact on their opinion of your company. If they leave a comment on your Facebook Company page asking what they can expect from your application process and you fail to answer it, they will assume your company aren't interested in helping potential candidates and will take their skills and talents elsewhere. Actively monitor your social media accounts and have policies in place to ensure that if a candidate does ask a question or pose a query, it will be answered by a member of staff within a particular timeframe.
Coming Up Trumps on Google – when someone runs a Google search for what it's like to work at your organisation, what results do they get? Are they coming up with 5 star reviews on Glassdoor or are they directed to a disgruntled rant by a former employee? Google yourself to find out and check out our recruiters guide to SEO for more information on how to get one page one of Google.
Reaching Out on Professional Networks – candidates may try to reach out to current employees on the likes of LinkedIn via their extended network, to ask them what it is they like about their job or working for your company. Have you given your employees the knowledge, tools and resources to be able to be able to answer those questions? Empower your employees to answer candidate queries and encourage them to answer these queries should they arise. After all, it is a very good marker is to the excellence of the company if it's employees are willing to voluntarily recommend that others should apply to work there.
3. Moment of Purchase/Closure
After carrying out their own investigation and evaluation, the job seeker thinks "yes, I would like to apply to work for this company". Or, if they've been made several offers, they will choose the employer/company they prefer.
Things to do to influence candidates at this stage:
Setting Expectations with FAQs on Careers Site – have an FAQs section on your careers site that informs candidates as to what they should expect from the application process and the interview process. If your ATS asks them 10 pages of questions and normally takes 40 minutes to fill out, tell them they will be asked 10 pages of questions and they will need 40 minutes in which to answer them. If you usually conduct a phone interview before a face-to-face interview, tell them. If you prepare people and tell them what the can expect from your application process in advance, they won't be in for any nasty shocks. They're expectations will have been set and as long as you then meet those expectations, you have made the application process a pleasant one for them. Check out Glanbia's Graduate Recruitment Process as detailed on their graduate programme website.
Monitoring Your Social Media Sites – as we stated in the Active Evaluation stage, if a candidate asks questions about your application process or anything else on social media, please be sure to answer them in a timely fashion and publicly – that way it will help other candidates looking for the same information.
4. Post Purchase Experience
After applying for the job, the applicant builds expectations of the employer/company based on their experience. If they are to continue being loyal and refer their friends, the experience they get throughout the application and interview process is incredibly important. Once they apply, your career site and the interaction with your recruitment team becomes more vital in getting them over the line. For example, FAQs, interview tips, feedback etc.
Things to do to influence candidates at this stage:
Give Them a Great Candidate Experience – what happens when a candidate arrives at your offices for an interview? Are they greeted warmly at the door by a member of the recruiting team or reception? Are they prepped before the interview? Are they over-prepped before the interview? Will the candidate feel that the interview they had was fair? Could they feel intimated by the make up of the interview panel e.g. 4 on 1? Do they get a tour of the office?
Provide High Touch Feedback – the #1 pet peeve for candidates when they're actively seeking jobs is a lack of response from recruiters after their application or interview. Do not let your candidates fall into a black hole after they've made an effort to apply to or interview at your company. It's rude and disrespectful. Transparency is key. Regardless of whether or not a candidate has gotten the role, be sure to provide them with feedback on their application and interview. If you can give them some pointers on where they could improve if they would like to reapply to your organisation in future or apply elsewhere, that's even better.
Conclusion
Like customers making a purchase decision, candidates need time to become familiar with your company before they will make a decision on whether or not they'd like to work for you. As recruiters, we very often tend to launch straight in with our job ads and tell them to "apply now". We forget that it takes people a long time before they get to that "purchase stage" of actually sending an application, and that even after they apply we still need to nurture them to get them over the line. By highlighting each of the four stages in the consideration loop, and the employer branding efforts you can use to influence candidates throughout each of these stages, we hope you have gained an insight into the mind of your candidate at each stage and how you can reach them.
Want to learn more? Then join us on Thursday, 25 August 2016, 3 pm BST when we, in association with Glassdoor, will be hosting a live webinar entitled, "The Consideration Loop: Nailing the Candidate Decision-Making Process".
What you will learn:
Want to keep up to date?
Join our 75,000+ subscribers who do!