Keep up with the latest hiring trends!
/
/

How to: Keep Your Connections on LinkedIn Private
How to: Keep Your Connections on LinkedIn Private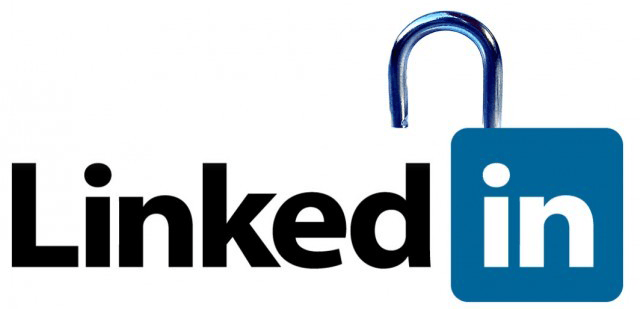 Keeping anything private in today's socially connected world, can be difficult at the best of times. But when your carefully collected and curated LinkedIn connections and contacts are your bread and butter, keeping them private and safe from 'poachers' isn't just important, it's imperative. But how do you stop others from taking advantage of your hard earned LinkedIn network? In 3 easy steps, that's how:
Step 1:
Go to your Privacy & Settings by hovering your mouse over your mini icon in the top right hand corner of your LinkedIn homepage. When the drop down menu appears, select 'Privacy & Settings'.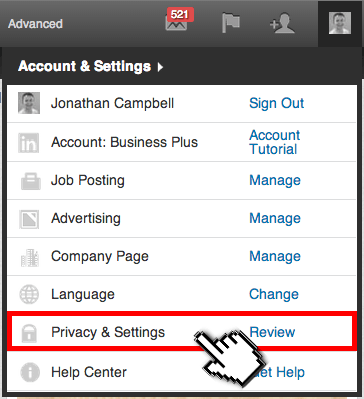 Step 2:
Under the Privacy Controls heading, select 'Select who can see your connections'.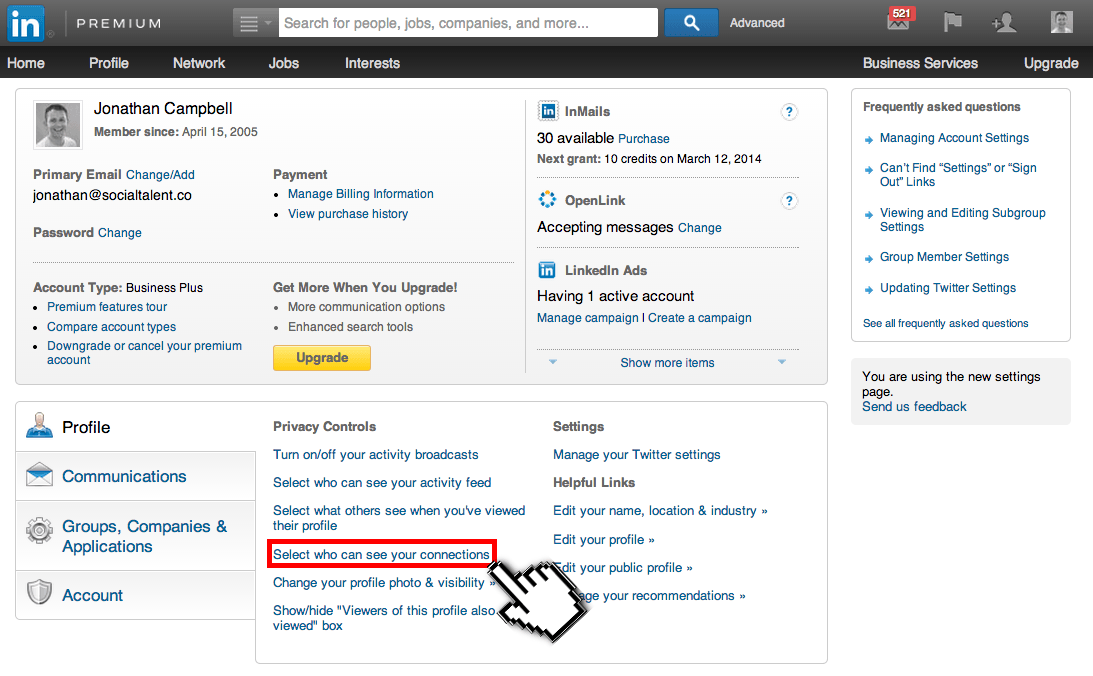 Step 3:
A floating pop-up box will appear and all you need to do is click the arrows at the side of the drop down box and select 'Only you'. once you have selected 'Only you', click the 'Save changes' button.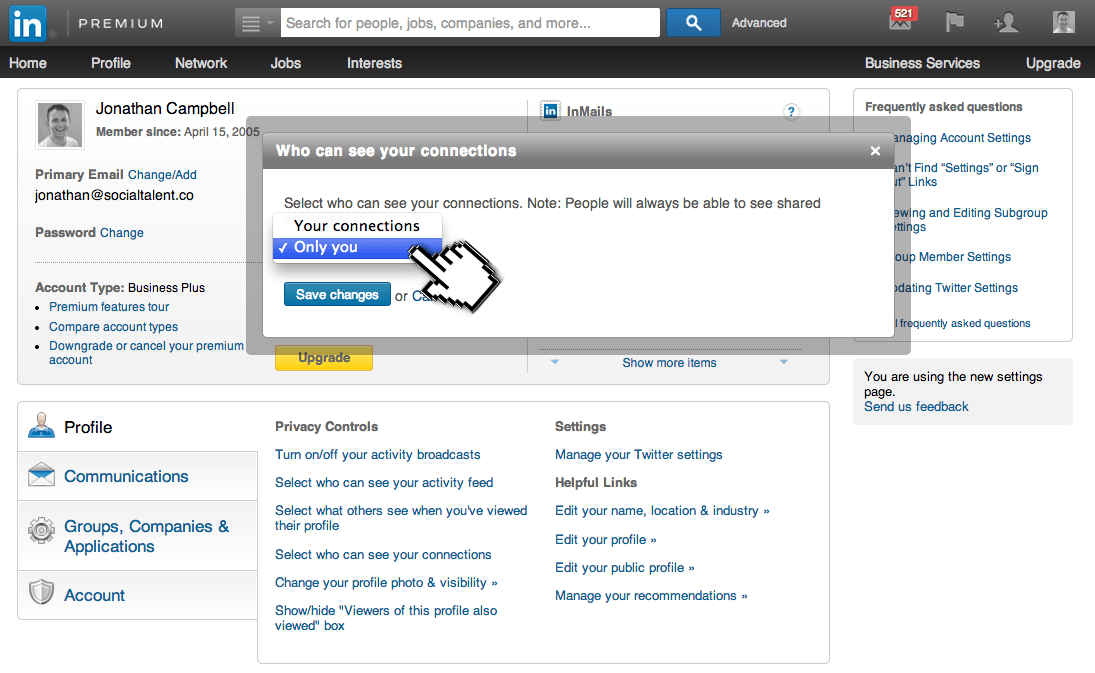 By selecting 'Only you', no one else (e.g. no other recruiter) can connect with you solely with the intention of taking advantage of your 1st, 2nd and 3rd degree network. Your connections and contacts can be seen and used by you and you alone. Simples.
For more tips on getting the most out of LinkedIn, check out our Understanding Social Networks module or give our sales team a bell at [email protected] and find out how you can become a bone fide Sourcing Ninja.
Find out how the likes of IBM, IKEA and Siemens
drive hiring excellence with SocialTalent
---