How to: Reject a Job Applicant (Without Making an Enemy!)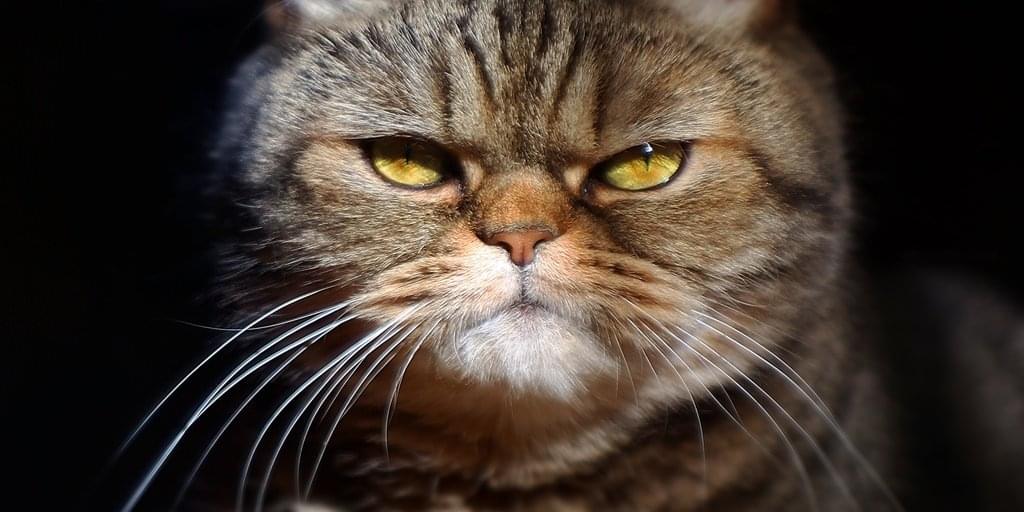 You will always have to turn down more people than you place. That's a fact of the recruitment industry. So the rejection part of the recruitment process is neither one you can ignore, or one you should take lightly.
Candidates make decisions about your company based on their treatment (just take a look at some of the memes jilted candidates have taken the time to create below). So how you treat your candidates, regardless of whether or not you place them, really matters. As important as first impressions are for job applicants, final impressions are important for organisations.
The bottom line is, if you were interested enough to bring the applicant in for an interview, you should be interested enough to let them know they didn't make the cut and why.
But while turning down people is part of the hiring process, it doesn't always have to be the most uncomfortable part. Yes, taking the time to send a candidate rejection letter/email is an added extra to your workload, but taking the time to officially notify a candidate about your employment decisions is a big plus point in your favour, and an extremely positive step you can take to ensure you build good will and establish either yourself or the company you work for, as a recruiter/employer of choice. In fact, if you do it well, you can foster relationships you would consider for future roles, bolster your employer brand, and boost sales.
All is most definitely NOT lost at the rejection stage.
So what should you do when it comes time to say thanks, but no thanks? And how do you leave the candidate you're rejecting with the best impression of your company as possible? Here's some points to take note of:
Let the candidate know as soon as you do.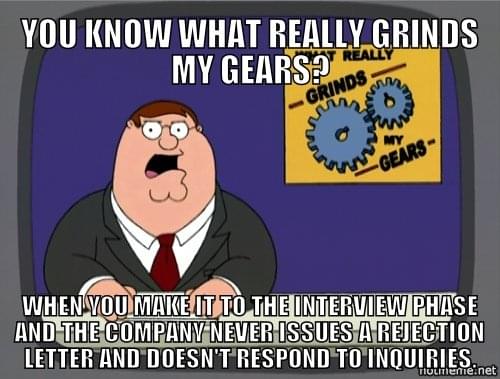 Many recruiters wait until the end of the hiring process, even as long as it takes for a new employee to start the job, before they notify unsuccessful candidates. Not only is this disrespectful, but it's not congruent with the actions of an employer/recruiter of choice. Let candidates know as soon as you know. Otherwise, candidates wait, worry and feel as if their candidacy disappeared into a dark hole. And their feelings about you as an employer will go right down with it.
Like most normal humans, candidates seek closure so that they can move on. Ultimately, you want each applicant to leave the recruitment process with a positive view of your organisation. And simple, timely communication will go a long way to achieving this.
If you can, start with a follow-up call.
If you've spoken to the candidate over the phone during the hiring process, it's only polite to pick it up one last time to let them know he/she is not the most qualified person for the job.
During the call, you thank the candidate for their application, the time they put into it, and the time and effort they put into the interview stage, before clearly stating that you have determined that you will offer or you have offered the position to another candidate. Then, follow up the call with an official thanks, but no thanks letter providing and clarifying the same information.
Get straight to the point.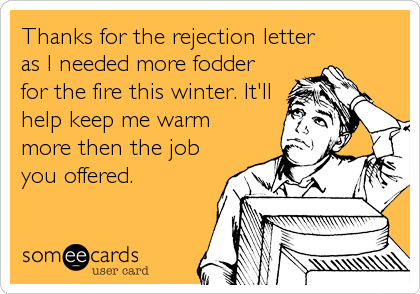 There's no point in beating around the bush. Tell them why they didn't get the role and why the person who did, got it instead. If their resume lacked the kind of work experience you considered a prerequisite and another candidate was better experienced, tell them. If you repositioned the role after discovering the right candidate had other desirable skills, tell them. If you tested them in a necessary skill and they came up short, tell them. Or if they're just not a good fit for the role at this time, tell them.
Describe specifically the main factor or factors that contributed to your decision, but don't go into too much unnecessary detail or divulge too much information. Which brings me to my next point.
Refrain from lengthy discussions with rejected candidates.
Yes, you need to tell this candidate why they weren't hired, but that doesn't mean you have to discuss details about the person you've actually hired or their specific qualifications. Be vague and explain that the individual hired had more suitable qualifications or experience.
Personalise, personalise, personalise!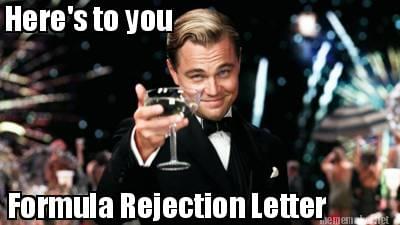 Nothing says we really don't care more than a general greeting like Dear sir/madam on a rejection letter/email. And the last thing you want your candidate to feel at this stage, is that they've just received a bog standard rejection message. So be sure to include their name, the position, maybe even the time of the interview, and possibly compliment them or mention something you spoke about on the day. After all, you are puncturing a person's hopes and dreams, so just ensure you do so with respect and consideration.
As the fella says; Do unto others as you would have others do unto you.
Never say anything you don't mean.
If you know they will never fit in successfully at your organisation, don't go making a point of telling them to apply for other roles in future. While it may make you feel better to say so right now, the reality of them applying again isn't practical.
Always end on a positive note.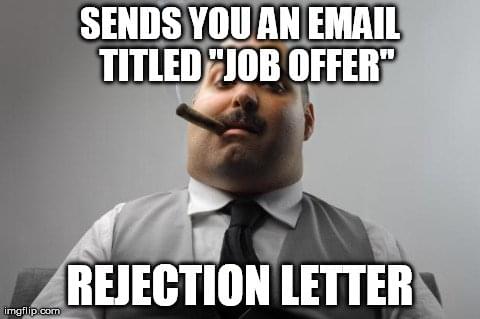 Aim to get a smile at the end of the communication, not a frown. People will always remember the most intense emotion they felt about something and the last emotion they felt about something. So ask yourself, How can I create a warm fuzzy feeling? For brands that could mean giving the candidate a voucher to use in store or a ticket to the opening night of a product launch. Or you could give the candidate the details of another recruiter they can contact, so the candidate won't feel like they've hit a dead end with this rejection and that they've got something positive out of the process. And always wish them well in their job search and their future.
Trying to ensure that the communication ends on a smile means that you're saying that you care, you're interested and that their application was appreciated.
Remember the importance of this communication.
Lastly, always keep in mind that this is your last opportunity to build a relationship with that candidate that will cause him/her to think favourably of you or your company. Your reputation both as a recruiter and as an employer is affected by this candidate and the people affected by this candidate's opinion of you and your treatment of them. Candidates do talk, so don't ever believe this is unimportant as a potential employer.
Want to keep up to date?
Join our 75,000+ subscribers who do!