Keep up with the latest hiring trends!
/
/

How to: Use Email Marketing for Recruitment
How to: Use Email Marketing for Recruitment
Yesterday we ran a webinar on Email Marketing in Recruitment, and our research came up with some interesting stats. Did you know that 74% of online adults prefer email as their communication method for business? Email marketing is suitable for recruiters, but it's rare to find a recruitment firm or an in-house recruitment team that send a marketing message to their candidate and client database.
Communicating with your candidates by email even when they're no longer in the job market is essential for retaining that relationship with them over time. Who knows? By having your most relevant job posts in the margin of your email message, you might get them interested in roles you have currently. And you're not always going to be talking about job vacancies, it might be your blog, or your latest salary survey, or a survey of your clients and candidates, or news and events in their industry. Keeping the relationship alive is very often forgotten by most recruitment agencies and corporates, and it's a shame. They're your customers, and you want them to remain loyal to you and your organization when it comes to their next career move.
Here are our top tips for email marketing from yesterday's webinar:
Choose your platform:


We use Mailchimp, which is a free product (although they do have some paid options if you want to go over 2,000 contacts and higher email traffic), it's completely brandable to your company's colours and logos, it's easy to track your campaign's success and analytics, and you can integrate your email campaign to your website analytics to see how many people from your campaign visited your website.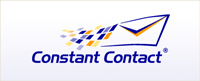 Other options to use is ConstantContact, which is a paid-for product but well worth it, as you get up to 25,000 email contacts and emails for $150 per month (lower tiers for lower numbers of email contacts are available too). Again it's completely brandable, enabling you to insert your logos, links, colours, etc.

Campaign Monitor is another paid-for Email Marketing tool, which is not just for emailing customers about your news once a week but also for customized email auto-responders, you can run your email through the most popular spam filters and test your emails' subject lines, content and open rates for greater success with each campaign. You can pay per campaign (great for if you're only going to be sending emails very occasionally), or up to $500 for 50,000 email addresses and unlimited email sends.
There are so many email marketing services available, but we don't recommend paying a firm to do them for you unless you really and truly don't have the time. However, Email Marketing service platforms like Experian's CheetahMail are great if you have a massive database of over 50,000 email addresses, which they will manage for you.
Choose what to say and how often:
Should we always talk about new jobs? How about changing the conversation to industry-specific news and interested topics? You can segment your contacts by whatever factors you like – industry, active candidates, clients, etc. By segmenting your audience, you can customize what you put in to your emails, and only have emails containing relevant information for every member of your database. Another feature of email marketing is that you can customize the text to display each person's name anywhere in the body, and also in the Subject. In fact, studies have shown that your email open-rate increases when it's personalized. However, you can't spam your database – how often is enough to communicate to your customers without them feeling inundated? We choose once a week because we have new content every day and we include the three most relevant blogs from that week. But in your industry, once a month might be enough. If you're attending a careers fair, what better way to ensure you meet your customers face to face than to email them and let them know you'll be there to come and discuss their next career move. What about asking your entire database for recommendations in one fell swoop? Or simply reminding them that you still exist, they're your customer and that you have a job they might be interested in. This is why email marketing is powerful for recruiters.
How to capture emails:
Well, as a Recruiter you already have a database of candidates' email addresses. You can ask them to opt in to your email marketing campaigns and add them to your database of emails. You can send emails to LinkedIn connections who join your group if you're the administrator of that group. You can gather email addresses from Facebook by fan-gating your page and asking for their email address at the point of Liking your page. Integrate an email sign-up in your website as well and get visitors to sign up to your email newsletters. The importance of capturing emails is that you're getting an audience who want to listen – they've volunteered to get your news. The opt-in is much more powerful than opt-out, and you're not wasting your time sending out news and blogs to people who don't want to listen to you.
Don't spam:
You should inform, discuss, teach and amuse your audience. Don't keep trying to sell them things as they'll stop listening. If your email content is interesting and informative, people look forward to getting your newsletter, however often you publish it! We at Social Talent are signed up to the daily email shot from SocialMediaExaminer.com because invariably at 6pm each evening, we get their email and their blog article is really useful!
Things to Avoid:
Spam filters will catch your email and it'll never get seen if you use terms like "Free", "No Obligation", "No Cost" in your subject line. Some email platforms of your audience will only allow emails in plain text, and so all of your lovely formatting will get stripped out. Red text and all caps is another thing to avoid. People just don't read it. Black lettering on a white background statistically works the best.
Here are some statistics on Email Marketing campaigns in the Staffing and Recruiting industry that will help you to measure your success: The top open rates come from Outlook, Hotmail, Gmail, Yahoo Mail and iPhone (in that order). Many people read their emails from their phone, so you need to ensure that your emails are optimized for mobile (this can be done easily with ConstantContact and Campaign Monitor). You should expect an open rate of 15.31% (that's our industry average), a click rate of 3.35%, soft bounce rate of 1.37%, hard bounce rate of 1.75%, abuse complaint rate of 0.07% and an unsubscribe rate of 0.31%.
Do you use email marketing in your recruitment process? How has it worked for you?
Find out how the likes of IBM, IKEA and Siemens
drive hiring excellence with SocialTalent
---