Keep up with the latest hiring trends!
/
/

How to: Use Quora for Recruitment
How to: Use Quora for Recruitment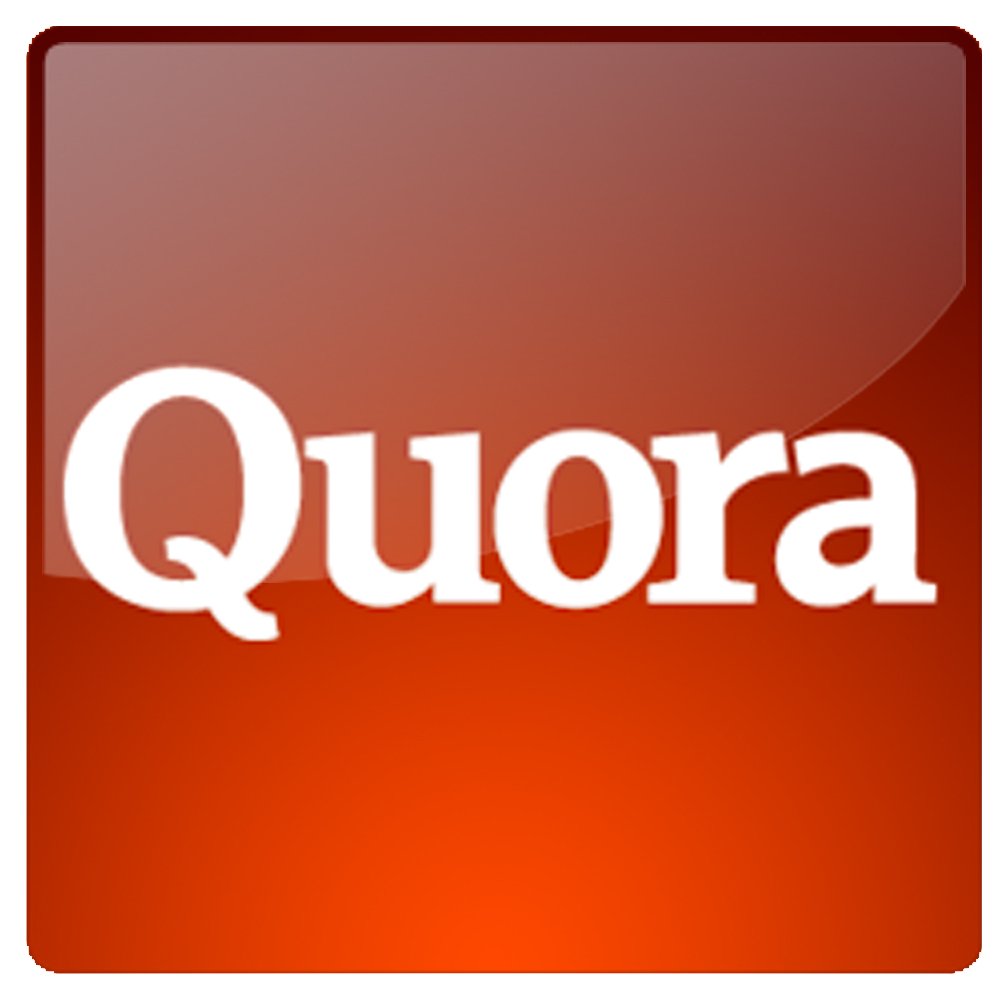 We've been advocating the use of social media in recruitment since day dot."Go fishing where the fish hangout" and all that. The internet is full of communities where like-minded, clever folk come together to chat about like-minded, clever things and Quora is just one of the many places they go to hangout.
In a nutshell, Quora is a question-and-answer based website where users can pose questions relating to a million and one different topics and those in the know can provide answers to those questions. As such, Quora is a gold mine of top talent. People using Quora on a regular basis, having their answers voted highest aren't afraid to share their opinions and their expertise. They are comfortable with the subject matter they're discussing, they are thought leaders that drive industry topics, their opinion is held in high esteem by their peers and their knowledge is clearly credible. They are therefore, a wonderful pool for recruiters to pull from. But how do you, as a recruiter, approach them?
The key to recruiting on Quora (and many social media platforms for that matter) is respect. For Quora, that means joining the community and participating in the conversation, and in order to do that effectively you need to follow these 4 steps:
1. Fill Out Your Own Profile Properly
If you are going approach people you've looked at on Quora, you have to bear that they too will want to suss out your profile. That assessment will include who you work for, where you're located and what your particular expertise are. So ensure your profile is complete and up to date. Provide a short biography telling other users what you're about e.g. "James Bond, secret agent, womaniser, blue shorts wearer", a description about yourself (keep SEO in mind when doing so), your location, your education and your experience e.g. topics you would be happy to answer questions on.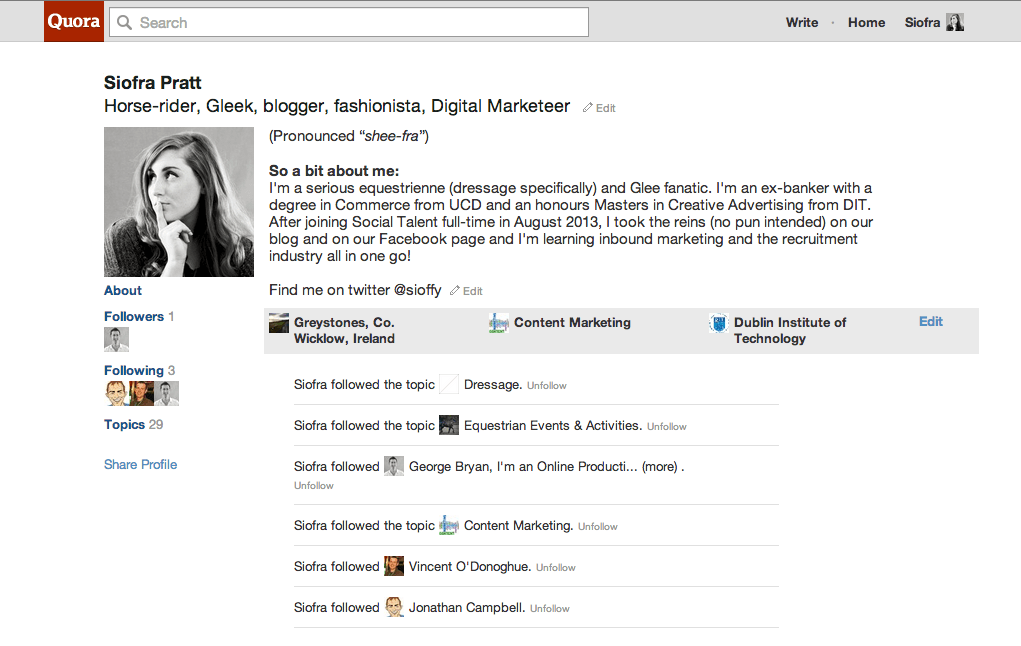 2. Participate in the Conversation
Develop your own personal street cred on the site by answering questions on topics you're experienced in. Why not give those recruitment muscles a flex and become a thought leader in a recruitment community? That way, when a potential candidate looks you up, they will see that you're a competent, knowledgable recruiter with the clout to get them where they want to be.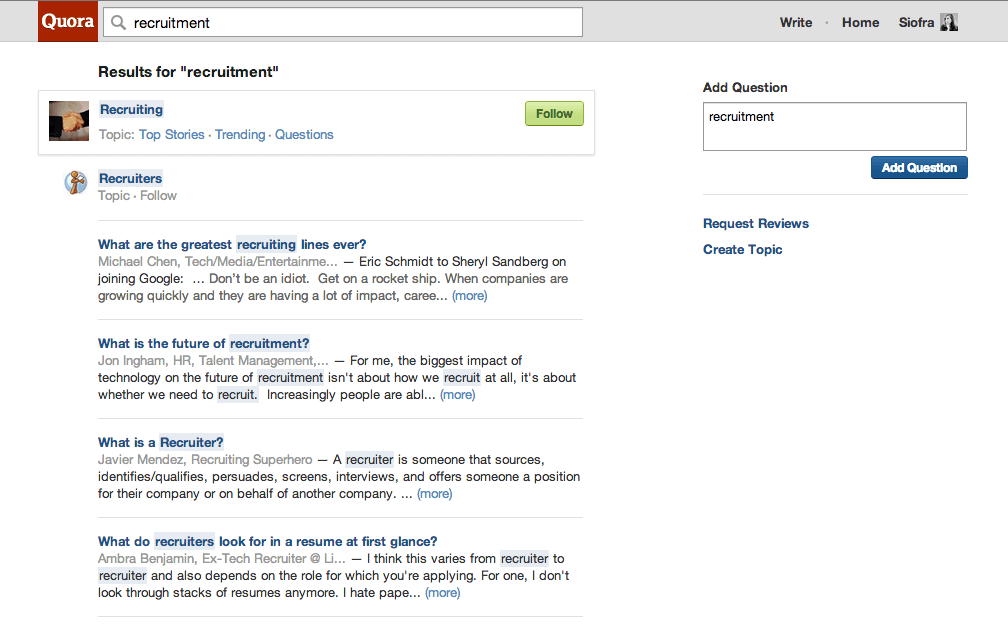 3. Identify the Thought Leaders
Spend time identifying the movers and shakers in the industry you're looking to fill a job in. If you're looking for a great Web Developer why not search for terms like Java or C++ and take note of the people answering specific niche questions. After all, in order to answer the question: "In C or C++, what are your favourite pointer tricks?", you really need to know and understand the product well. If you know the product well enough to answer the question and your answer is voted the most informative among other product savvy people answering the same question, then you must be a thought leader. These are the people you need to target.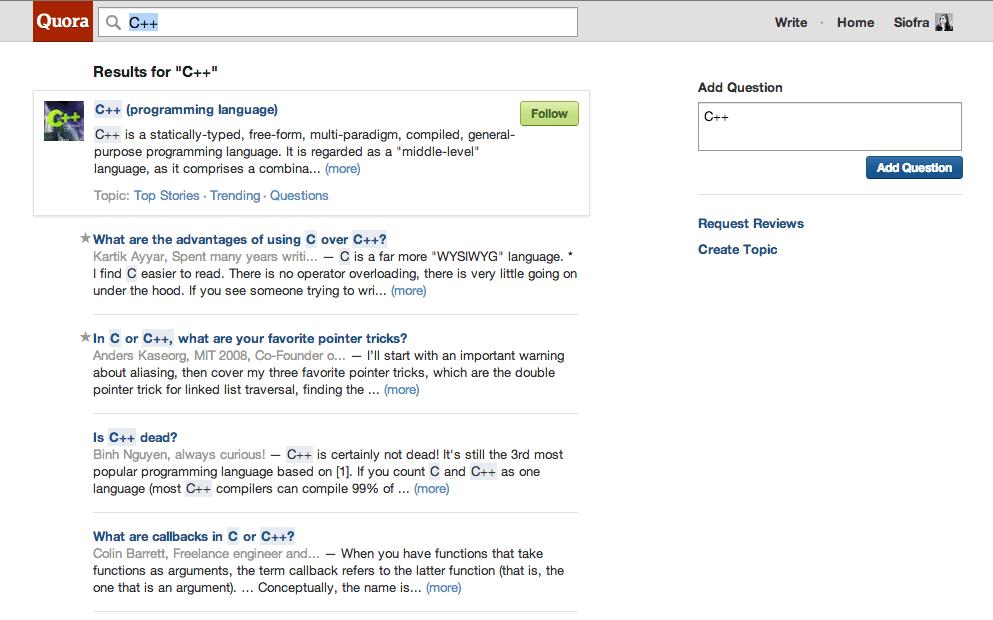 4. Reach Out to Industry Experts
Make the first move and reach out to the industry experts you have identified. Send them a message through their personal profile and explain who you are and why you are contacting them. Include a reference to one of their answers if possible and show them that you really were impressed by their individual expertise. Even if those experts aren't looking for a new job right now, keep in touch with them and when they are looking to move on six months down the line, their first port of call will be the recruiting thought leader that approached them for their knowledge six months ago.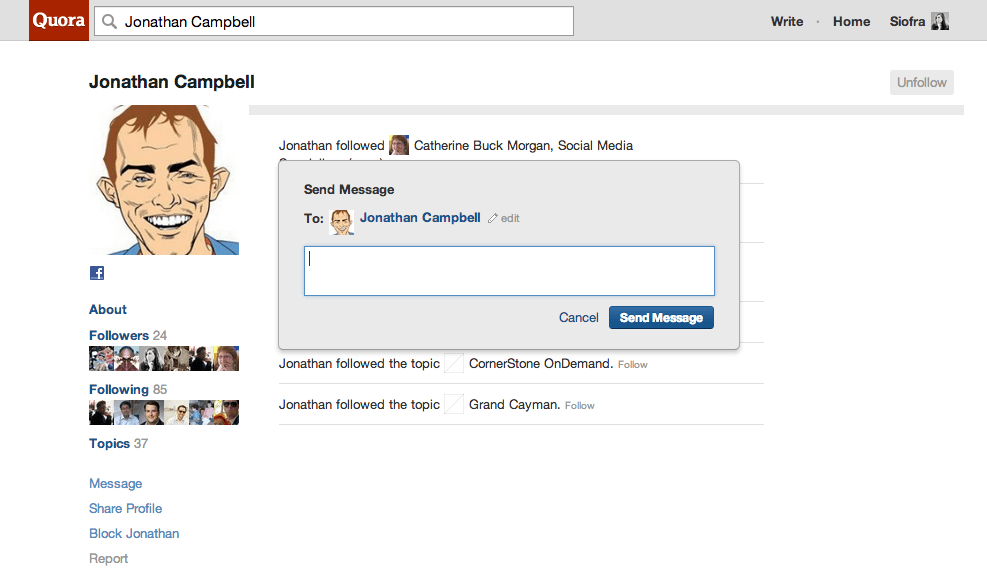 So there you have it, recruiting on Quora in four easy steps.  Get out there, join the conversation and find some top talent! Have you used Quora for recruitment? What has your experience been? Please let us know what you think in the comments below.
Find out how the likes of IBM, IKEA and Siemens
drive hiring excellence with SocialTalent
---