Keep up with the latest hiring trends!
/
/

17 Most Important LinkedIn Updates of 2013
17 Most Important LinkedIn Updates of 2013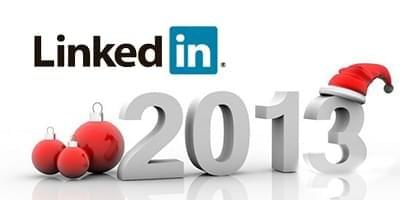 It seems like only yesterday I wrote my very first blog article for Social Talent entitled "10 years and the Top 10 Things LinkedIn has Done for Us" and yet almost eight months has passed since then. Yes, back in May we were indeed celebrating all the things that LinkedIn had done for us as Recruiters within their ten years in existence, but today, just before the end of their tenth year, we're celebrating (and berating in some cases) all of the updates LinkedIn have imposed on us in the last year and what those updates have meant for us and our sourcing efforts. So sit back, relax, and enjoy LinkedIn 2013: The Year That Was:
First Quarter – January, February and March, 2013
Within the first three months of the year LinkedIn membership rose to 218 million users at an approximate rate of 2 new members per second! The  company made $325 million in revenue and two new updates entered our stratosphere:
Hashtags Introduced (AKA LinkedIn Signal)
In February, LinkedIn introduced the now infamous hashtag to its feature offering. Hashtags allowed us to do what we had been doing on Twitter for over a year, categorising our posts using specially created hashtags.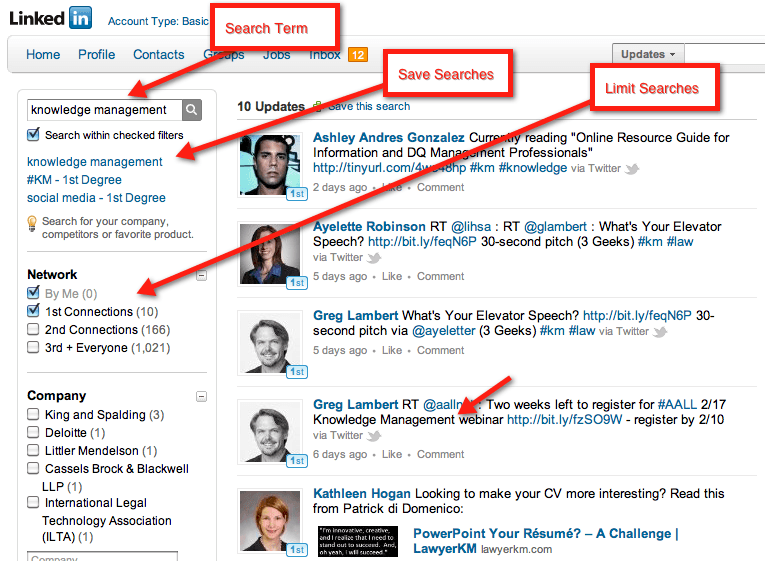 Anything with a # in front of it appeared as a clickable link. When clicked, users were taken through to LinkedIn Signal where a list of all updates containing that particular hashtag were displayed. It was simple, nifty, long overdue but not as popular a feature on LinkedIn as it had been and continues to be on Twitter.
"Improved" Search
March saw the introduction of an "improved" search feature on LinkedIn. Improvements included:
improved autocomplete
suggested phrasing
unified searches across different product categories
improved ability to save searches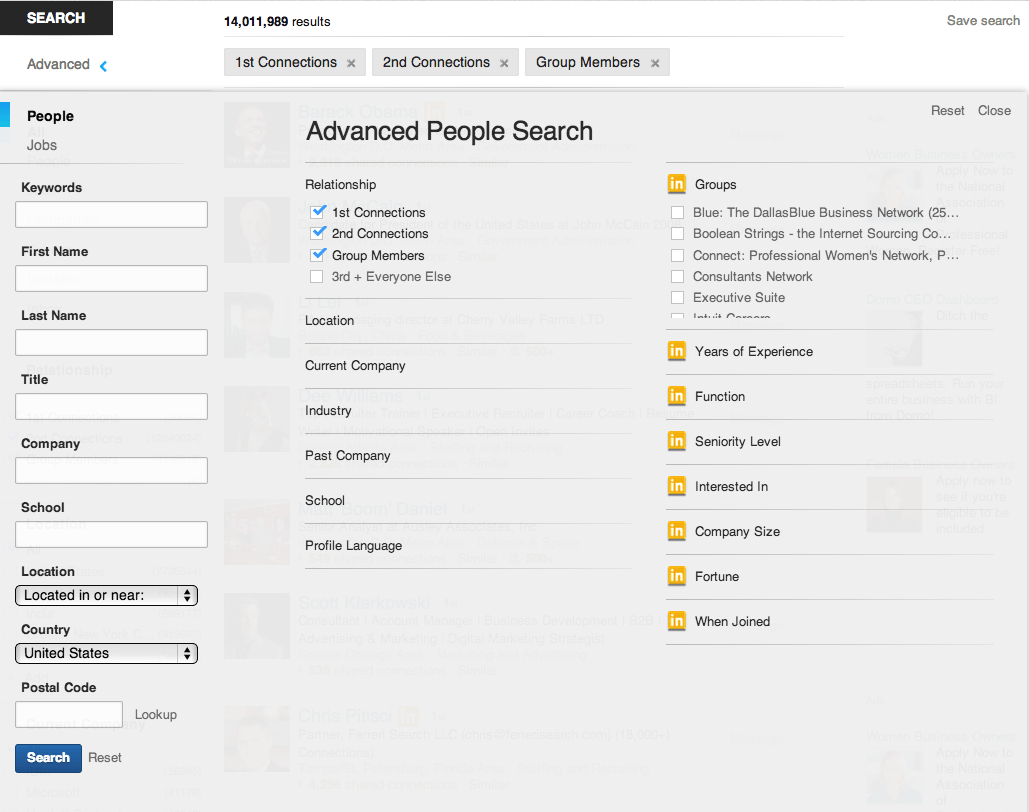 Unfortunately, the new "improvements" left a bit of a bad taste in recruiters' mouths. The relationship section of advanced search now automatically excluded the users that were 3rd connections and the wider LinkedIn database, only including 1st and 2nd connections in users' LinkedIn searches – a feature that still hangs around like a bad smell today! We discussed the issue in full in our blog 'Why Recruiters are going to HATE LinkedIn's latest changes!'
Second Quarter – April, May and June, 2013
The second quarter of 2013 saw membership increase by 20 million users to a healthy 238 million and the company's revenue grew with it to $364 million. Spring was in the air and mobile was on the agenda:
LinkedIn Mobile App Updates
LinkedIn went mobile mad in April with the launch of their first mobile app update since 2011. The app included a number of useful features including:
Facebook style navigation
customisable and personalised newsfeeds
better search function in line with the desktop version
mobile ads
easy profile editing for on-the-go updates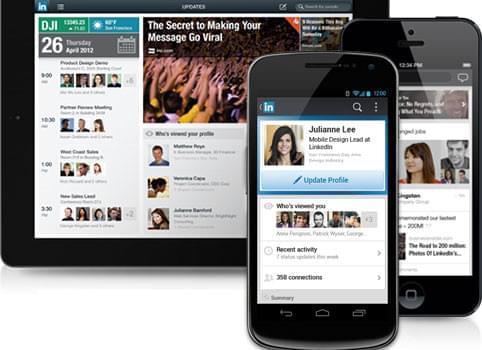 LinkedIn Recruiter Revamp
In April, LinkedIn dusted the cobwebs off its LinkedIn Recruiter homepage, replacing it with a new look much more in keeping with the LinkedIn Today style newsfeed that was appearing on the homepage.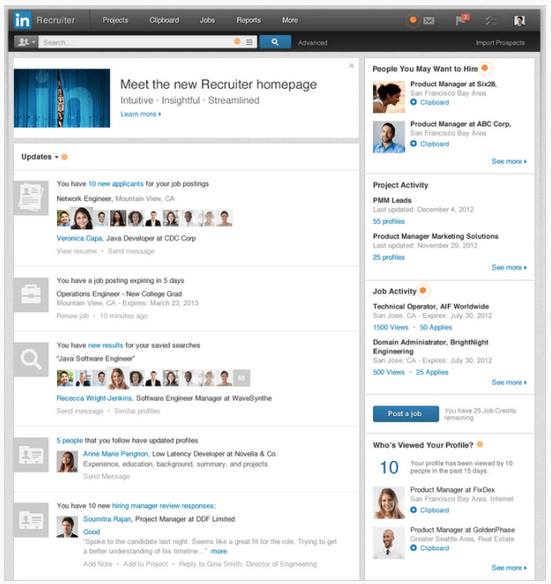 The new homepage acted like a recruitment dashboard, where recruiters could look in and glance at different data points relevant to the process of finding people and filling jobs. In addition to a new search feature (which had been introduced to regular users back in March), recruiters were now able to tailor the status update newsfeed so to monitor individual candidates, as well as news related to particular jobs that were being filled. It also offered users a recommendation engine to suggest people who might be good for hiring, based on past browsing history. Recruiters were also able to get updates on particular jobs they were tracking, and the page also included one of LinkedIn's best stalker alert features: the 'who's-been-checking-out-your-profile' feature. Overall, the new look was easier to use and more pleasant to look at.
LinkedIn Tagging Feature
In May, LinkedIn launched the LinkedIn Tagging feature which basically acted as a good way to engage with your network through the ability to mention your connections and companies in conversations on LinkedIn. The tagging tool was and is still an excellent and simple way to start a conversation, and get a dialogue going between you and your chosen connection. Every time you mention someone or a company in your post, they get a real-time notification. Mentioning and sharing someone's latest blog post or Tweet is a fantastically subtle way of connecting with them and grabbing their attention. By showing you are enthusiastic about someone's work or a point they have made, you are engaging with them and prompting a reaction. Excellent feature.
If you haven't started using this feature yet, here's our 'How to: Use the LinkedIn Tagging Feature" guide.
Targeted Status Updates
In late June, targeted status updates were introduced to let corporations custom tailor updates to target specific micro-demographics of LinkedIn users by being able to customise which of their followers could see their updates. Followers could be targeted by industry, seniority, job function, company size, geographic location, among others. Participating companies were also given detailed analytics of users who see and interact with the status updates.
Third Quarter – July, August and September, 2013
Q3 was a busy one for LinkedIn! Membership soared to 259 million users, revenue exceeded $393 million and a whole host of new updates were launched:
Company Page Updates
In July, it was the turn of Company Pages to receive it's first major update. Updates included:
• being able to post and 'like' as the company not just as an individual administrator
• the ability to pin posts to the top of your homepage (great for job ads)
• sponsored updates could now be posted to appear in members' newsfeed along with regular content and news
LinkedIn Signals Scraped
Also in July, almost as soon as they had arrived, the hashtag feature on LinkedIn and it's corresponding LinkedIn Signal product were scraped. Although they did leave us a note:

University Pages Introduced
August was the month when colleges and universities everywhere (over 200 in fact) ran to create themselves a newly introduced LinkedIn University Page.
LinkedIn touted the offering as a valuable asset to pre-university students wanting to make a decision on which college to go to. Recruiters saw it as a great resource to determine which university provides the best graduates for their roles (and later on, a good alternative to LinkedIn Skills. Check this
webinar
for more infomation).
LinkedIn Groups Makeover
August also saw one of LinkedIn's most popular products, LinkedIn Groups, get a long overdue makeover. Improvements included:
the appearance of a member button
a discussion stream in accordance with the newsfeed look and feel of the LinkedIn Today homepage
a new gauge that measured the group's Top Influencers
the ability to create and implement a "Hero Image" or colorful banner for your group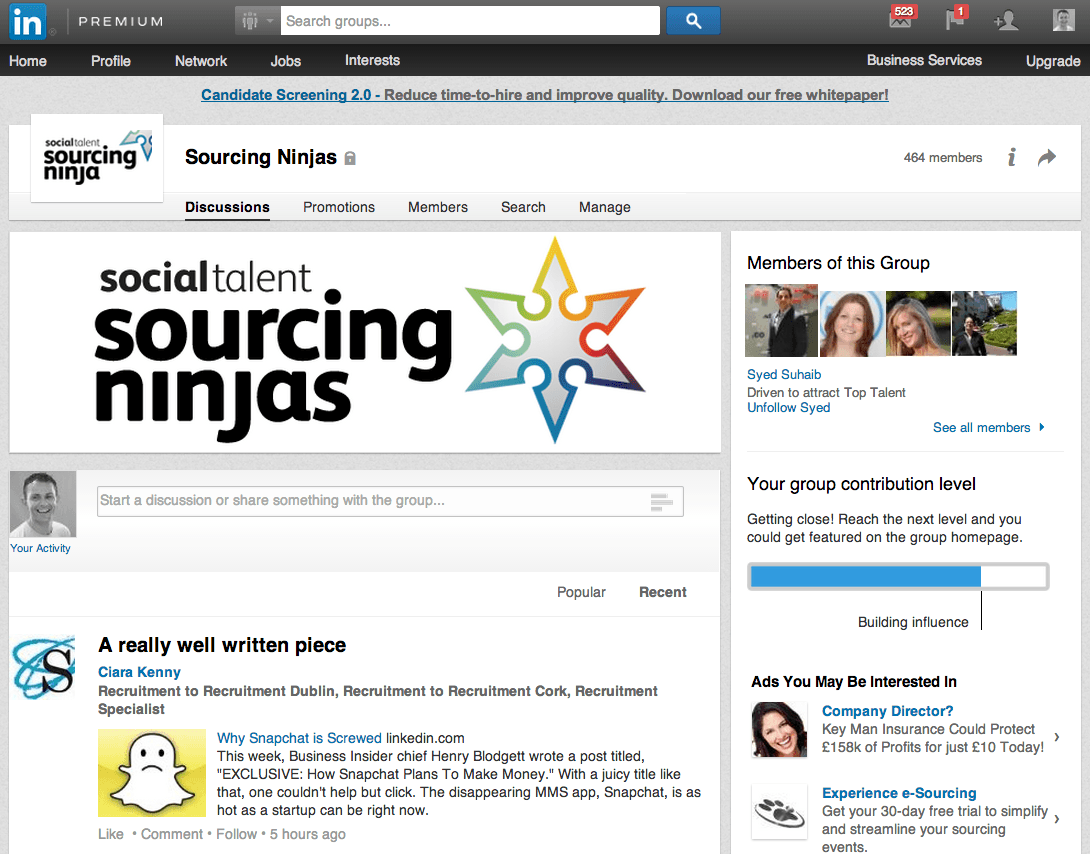 Be sure to register for and check out our upcoming webinar on 'The Ultimate Guide to LinkedIn Groups'.
Sponsored Jobs on Homepage & Mobile Newsfeed
In September, LinkedIn increased the visibility of recruiters' job ads everywhere by incorporating sponsored jobs into members' homepage newsfeed.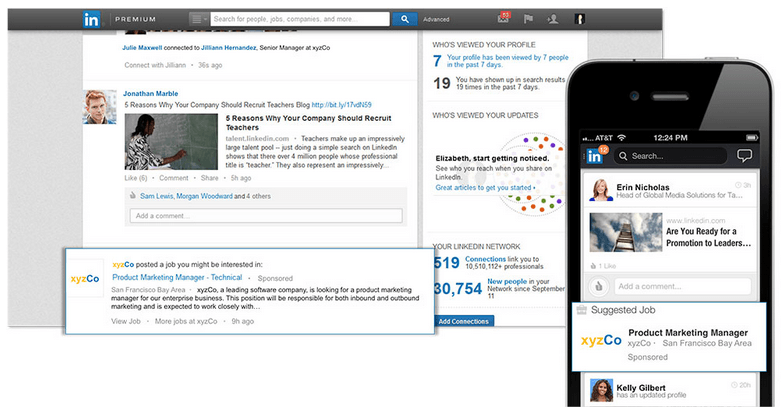 By pushing paid-for job listings on to the homepage LinkedIn began to effectively engage both active and passive candidates as the browsed through news and other content. This simple action broadened the potential talent tool for recruiters tenfold. Sponsored jobs were also introduced to the mobile app widening the pool even further.
Fourth Quarter – October, November and December, 2013
LinkedIn Skills 'Retired'
One of the most notable (and annoying) of LinkedIn's 2013 updates came in October when, without prior warning, LinkedIn "retired" the beloved LinkedIn Skills product. The one-pager gem that had the definition of the skill you were researching, 20 similar or related skills to that skill, a snapshot of 5 key LinkedIn groups which had members with that skill, top global locations for that skill, and top employers of that skill. Now all sadly kaput.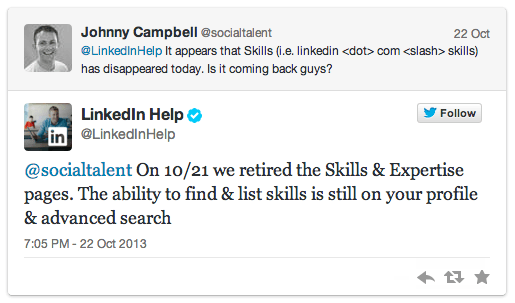 If you're still looking for a good alternative, check out some of our suggestions for LinkedIn Skills alternatives.
Talent Brand Index
Though only available to members with a paid LinkedIn Recruiter account, LinkedIn's Talent Brand Index calculates how your followers see your employer brand and what you could be doing to attract more potentail candidates. See the video for more info:
1-Click Apply for Mobile
With 30% of all visits to the site coming from mobile devices, LinkedIn thought it was about time to introduce the revolutionary 1-click button to their mobile app.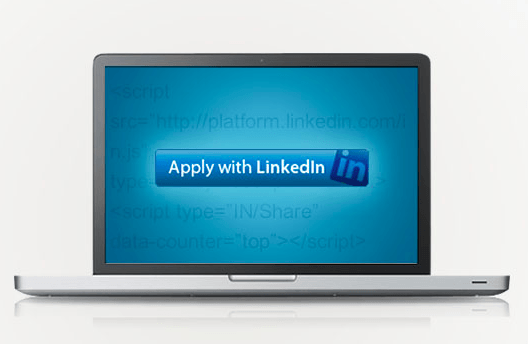 Recruiters on Mobile
Seeing as everyone else had already gone mobile back in 2011, Linkedin thought the time was right to allow paid LinkedIn Recruiter users free access to a new mobile app that would allow them to manage candidates on their mobile devices. All features currently enjoyed on your desktop, could now be enjoyed on your mobile. Recruiters could track updates on job openings and also get feedback from hiring managers on potential candidates while using their smartphone. The app also allowed recruiters to send InMail messages, call potential candidates and even take notes during that call within the app.
LinkedIn Pulse
In November, LinkedIn decided it was high time to put their $90 million purchase to work and replaced Linkedin Today (a feature of LinkedIn's homepage since 2011) with LinkedIn Pulse a social news-reading app for LinkedIn.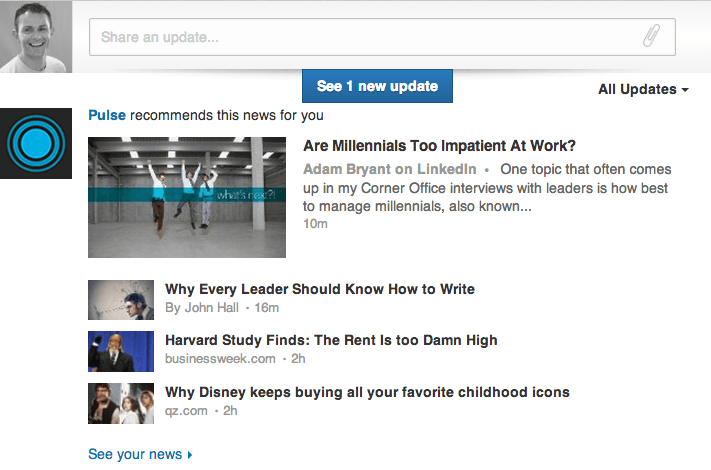 The new app provided a much more personalised homepage for users who are now brought content relevant to them and their industry straight to their homepage. The LinkedIn Pulse app also allows users to follow certain companies and news sources on the site which makes a big difference from the continual and persistence Richard Branson updates that LinkedIn Today used to offer. Users are also now able to comment and like posts, making the whole experience more social.
Integrates both desktop and mobile. They're beginning to look like a coherent product offering that is seamless across all platforms.
Company Showcase Pages
Also as of November, there was a new way to show off your company's product and service offering when Company Showcase Pages made their debut.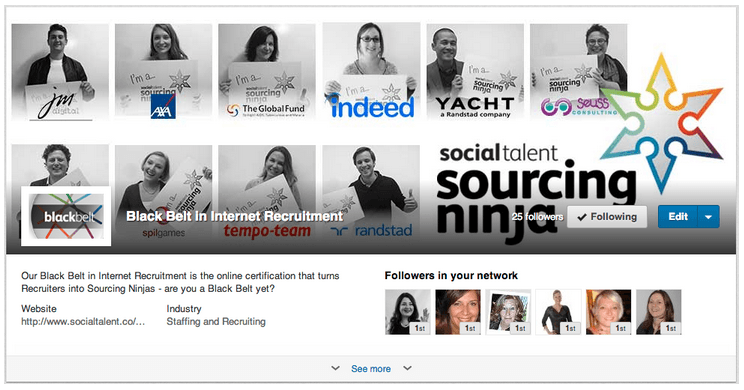 For a full guide on how to set up your very own, check out our blog post.
So there you have it folks, LinkedIn 2013 in a nutshell. What updates affected you the most? Which new updates did you find most useful? How do you think LinkedIn can improve their offering in 2014? Let us know in the comments below.
Find out how the likes of IBM, IKEA and Siemens
drive hiring excellence with SocialTalent
---