Keep up with the latest hiring trends!
/
/

How to: Get On Page One of LinkedIn
How to: Get On Page One of LinkedIn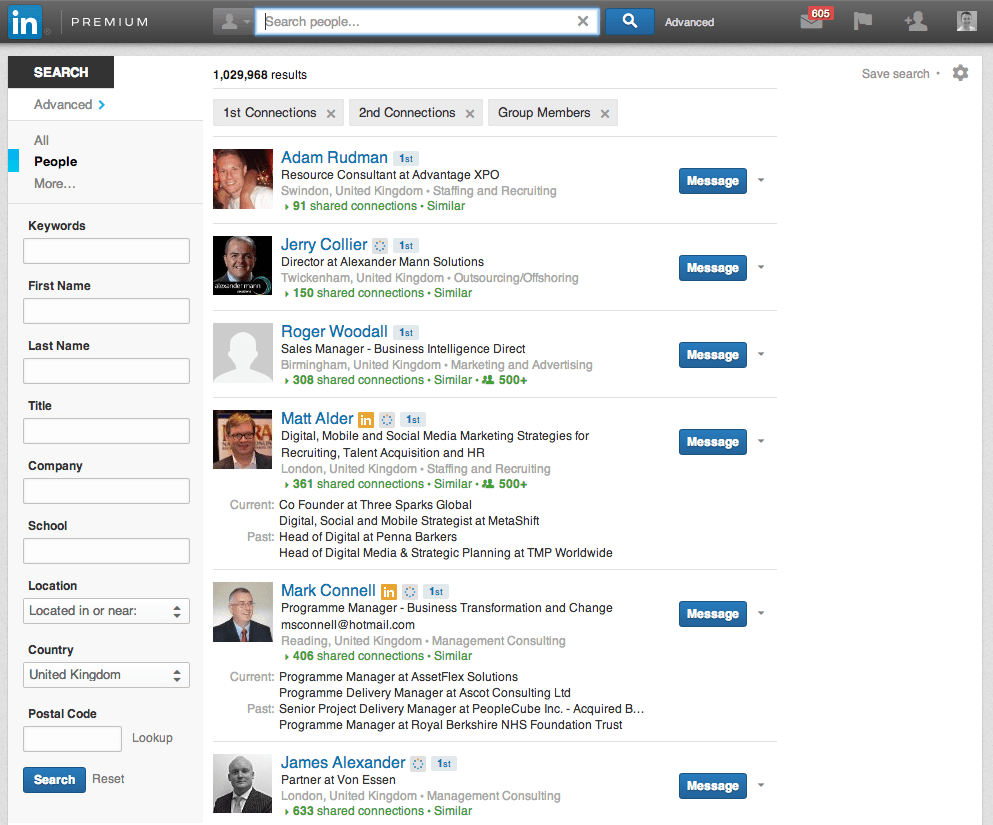 We're about to let you in on a little secret. A secret regarding the way in which LinkedIn choose to present their search results to recruiters when they come a-knocking and one which you, the job seeker, can take advantage of. Ready? Ok, here it is: LinkedIn has a default order by which it rates its search results, and that default order is based on two main factors:
Your connection strength to the person who has entered the search
The strength of your LinkedIn profile
By ordering search results this way, LinkedIn believe they are putting their best foot forward when it comes to displaying their 'best' candidates to recruiters. After all, search results populated by people they have a strong connection to and those with complete profiles will always look more appetising to a recruiter looking to fill a job. The fact that you might be the best candidate for the job is neither here nor there. Regardless of the skills and experience you possess, if your connection strength isn't strong enough and your profile isn't complete, the chances are, you won't be found.
We teach recruiters how to prioritise their LinkedIn search results by filtering, targeting and using faceted search correctly in order to find the best candidates (more on that here), but if you want to get in front of them now, you need to know just how to make LinkedIn's algorithm work in your favour. And these are our top 5 quick fire tips for doing just that:
1. Play the System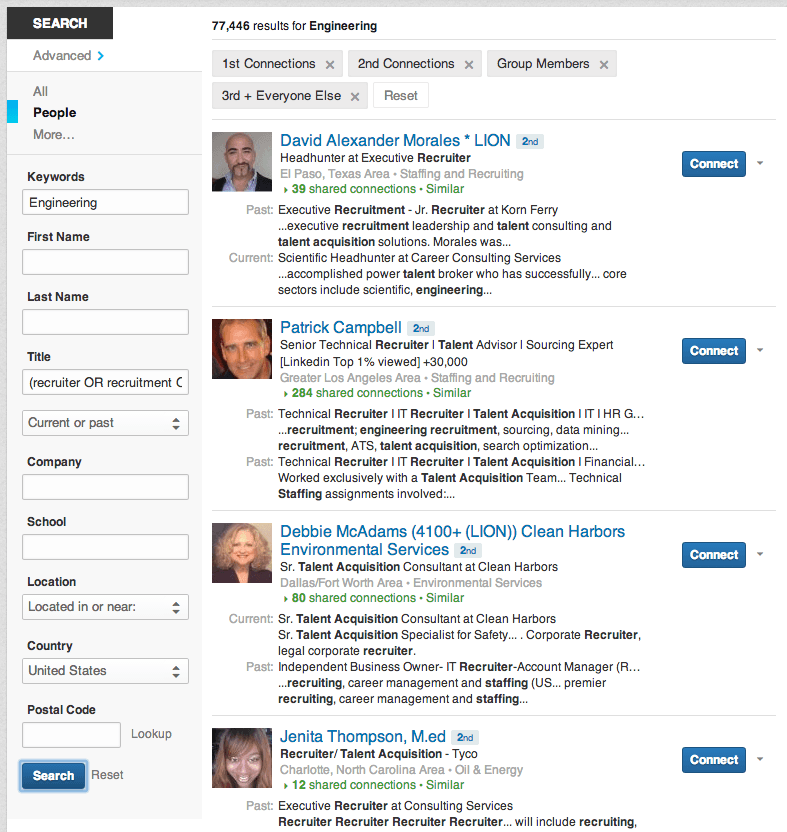 Where you rank in a LinkedIn search is determined by how closely linked you are to the person that is conducting the search i.e. the recruiter. So play the system. Connect with all the recruiters in your field. It's easy to find them just enter the following into LinkedIn Advanced Search. In the 'Title' field use the string (recruiter OR recruitment OR "talent acquisition" OR staffing OR recruiting) and in 'Keywords' field put the industry you want to get hired within e.g. Engineering. Then depending on where you are, enter a location into the 'Location' field.
2. 'All-Star' Status
The more 'complete' your profile is, the higher it will appear in LinkedIn's search results. To ensure your profile hits 'All-Star' status, you must fill EVERYTHING out. For advice on how to do this absolutely perfectly, click the link and download our free whitepaper "How to: Create an All-Star LinkedIn Profile" now.
3. Go On, Cheat

If you want to be found for jobs specific to your industry, you're going to need to cheat. No, not by lying about your capabilities! By padding out your headline and job title with a few industry keywords. If you're a marketing pro, mention content management; if you're in IT or software development, include an acronym like SAP, SQL or Java.  Or try a formula like this [Keyword/ expert area] who [does what] for [client, company, audience, project]. [The proof ]. e.g. "Personal Chef specialising in gluten-free diets. Awarded Michelin-star status in 2014″.
4. Be Picture Perfect
Think you don't need a profile picture? Think again. Having a profile picture raises the chance of recruiters viewing your page between 8 and 11 times. No joke. Just stick to a professional photo though, selfies are and never will be a good idea!
5. It's What You Say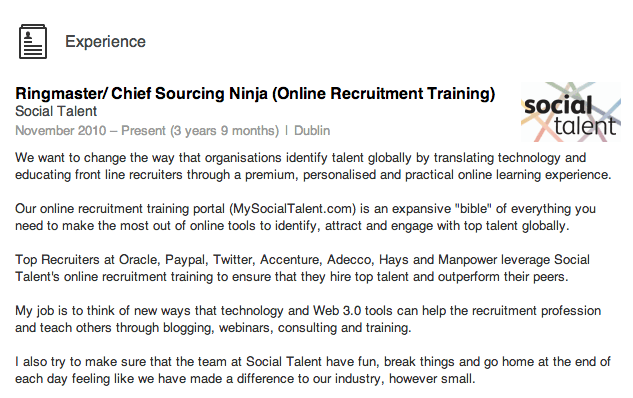 The most over-used buzzword in LinkedIn summaries for the last two years running was 'responsible'. Do your best to give specific examples of how you have been successful in previous roles and back away from the list of clichés when describing your role in your current job. You'll stand head and shoulders above the dotcom crowd if you do!
So there you have it, five simple steps you can take to help you find your way onto page one of LinkedIn's search results and hopefully, into a new job.
Find out how the likes of IBM, IKEA and Siemens
drive hiring excellence with SocialTalent
---