LinkedIn Release Their Latest Super Tool: Talent Insights (and the results are awesome!)

The Origins of LinkedIn Talent Insights
LinkedIn houses a grotesque amount of data that could be revolutionary if harnessed and packaged appropriately for the talent industry. Everybody- especially LinkedIn- has known this for years.
LinkedIn Talent Insights, the company's first self-serve data and analytics product is set to make a big impact. Talent Insights provides companies with access to LinkedIn's global database of 575M+ professionals, 20M+ companies and 15M+ active job listings, to help talent professionals and business leaders develop a winning workforce strategy and make smarter talent decisions more quickly.
That's A LOT of data that will make a big difference. Companies can now get under the hood of how top talent circulates through industries and geographies.
Talent Insights provides access to LinkedIn's global, accurate and up-to-date data through two main reports:
Talent Pool Report
Company Report
Let's take a closer look at how these two reports function and how they could benefit your TA team.
LinkedIn Insights: Talent Pool Report
Companies will be able to precisely define and understand specific populations of talent with global insights including skills the talent has, what industries and locations they're in are, how in demand they are, what schools and degrees they have and what companies are hiring them.
The Talent Pool report allows you to do some deep diving on your company's target talent. This example shows a Talent Report for product development.
The overview shows where this talent is located, who the top companies who are employing this talent. You can clearly see that New York, Chicago, and Los Angeles each have a large supply of product developers; however, these cities also have very high hiring demands. This data will help you spot the places that have a high concentration of talent but low hiring demands.
LinkedIn Insights: Company Report
The Company report is equally as useful. Companies will be able to understand their own talent at the company level and see how well they are doing in attracting and retaining talent, and develop branding and recruiting strategies. It's a quick and simple way to gain more information on talent at your own company and your competitors. The example below shows a company called "Flexis". Imagine if Flexis were a competitor. You can view the workforce composition, talent flow, attrition, skill inventory, employee education etc of the companies that share your industry and who you directly competing for talent against.
The power of (easy to read) transformative data
Having access to this volume of data gives companies a 3D view of the hiring landscape. The reports are very easy to read and take all the heavy lifting out of data analytics. TA leaders can make clear-cut, informed decisions that they can have confidence in.
The more information available to TA teams, the more strategic they can be about hiring strategies and workforce planning.
A tool the whole business can use
LinkedIn Insights is something every department can start to get excited about. Not only can it impact the way TA teams make their decisions but it can also help marketing departments craft impeccable employer branding strategies.
Watch how talent engages with your brand and double up with information collected from LinkedIn Jobs and your company's profile page.
Who is using LinkedIn Talent Insights?
Atlassian, Autodesk and Microsoft have already seen a significant impact on their strategic thinking from using LinkedIn Talent Insights.
---
Get ready to watch your strategic planning explode with our Talent Advisor training! Guide Hiring Managers towards a succussful hiring strategy with tried and tested advice from the amazing John Vlastelica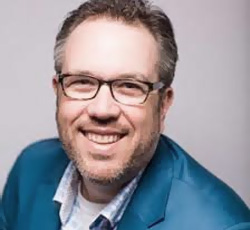 Become a trusted Talent Advisor
Learn the insights and strategies needed to earn the trust of Hiring Managers.



Want to keep up to date?
Join our 75,000+ subscribers who do!