Keep up with the latest hiring trends!
/
/

Live Blogging from the Dublin #WebSummit
Live Blogging from the Dublin #WebSummit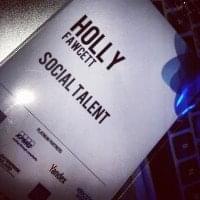 Welcome to the live-blog from the Dublin Web Summit – the largest tech conference in Europe, with over 3,000 attendees, 250 speakers and hundreds of start-ups. As this is a live-blog, there will be spelling and grammatical errors, things will be hashed up rather quickly – I'm sure you'll see past it to the great points made by the excellent speakers at the #WebSummit.
The conference is also on Livestream here: http://www.websummit.net/live/
First Speaker: David Shing – AOL | @Shingy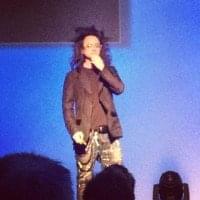 A whirlwind presentation from this genius from AOL (the mad hair is all his own). David told us about the Next Big Thing. Frankly I just want to know what his presentation software was. Flash? Keynote? Hmm. It was wonderful either way.
Digital brands: there's 2 billion people online: 70% of people online read blogs, 57% of people talk digitally. 53% consume content. They consume and share. However, Brands have to realise that Likes are a rubbish concept – the last 12 months has been a landgrab for likes, most of whom were purchased (an objective to get a million likes on a video is laughable). Who's winning on social for likes, attention and brand awareness? Companies in the entertainment, restaurants/food, and daily deals space – it's what consumers enjoy, bargains, sustenance and something to laugh at.
However, the web and digital is overwhelming – we still spend too much time online, 4.5 hours on email. The consumer is confused. Attention is the new currency. Every brand in the world want to be the curator of content and conversation. Never before have so many brands spouted out content at the rate in which they've done so in the last 12 months. To be a curator of content, brands must be authentic and engage.
The social graph is moving to niche and interest – it's all about context. Consumers are moving to sites that curate content that's interesting to their niche (just look at the rise of Mashable and other niche blog curation sites). When attention time is scarce, time saving for consumers is essential. For instance, we're experiencing App fatigue – consumers are downloading less apps, but are spending more money on them (which is a utopian moment for us).
The next wave of digital is niche – find something for your consumer and give it to them on a plate. Converse with them, share their interests, and produce products and services that will solve their problems.
10am: Debate: A European Intervention
Startups and Employment – Can Government Help?
Culture of startups needs to be encouraged through Government and policy, however it's getting the governments out of the way of entrepreneurs, startups and companies who're growing their business in order for it to flourish.
The panel: Moderator: Mike Butcher (Techcrunch); Max Niederhofer (Venture Partner, Accel Partners), Noel Ruane (European Venture Partner, Polaris), Jason Whitmire (Partner at Earlybird), Dina Kaplan (Co-Founder of Blip)
Noel – Irish governments have been quite progressive in foraging for FDI and fostering an ecosystem in Dublin of technology industries setting up their EMEA headquarters in Ireland. Governments getting involved is not a bad thing, especially when you see the success of Enterprise Ireland, and IDA and the Irish Government in building the tech hub and startups.
Dina – It's not implausable to have your government to intervene in startup development with policy and PR. Government is in the best place to lift the cap on visas for movement of key staff like developers to techhub cities around the world. Dublin, Berlin, London and other startup cities have a massive shortage of engineers and developers.
Max – Graduates are deluded by thinking that they'll get their degree and just get a job in a big company. Our best minds should be building their own companies, and see entrepreneurship as a career path and not as a big risk.
Jason – Innovation has never been a victim of recession. European economies should be paying attention to this and promoting innovation, startups and entrepreneurs to build on the economy.
Noel – Entrepreneurs shouldn't be bound by country or culture. Whether you're in London, Paris, Dublin, Berlin, Moscow, Istanbul – it shouldn't matter. Ideas will flourish and innovation will break through.
Debate: Is Tech Killing the Fourth Estate? The Future of News
The way we consume news today is vastly different from even just two years ago. News spreads fast, but with the growth of social, it's spreading faster than ever before. Mass protest break out in minutes and are reported live on Twitter. How do we maintain objectivity, correctness and integrity of the news in such a fast-moving place?
The panel: Moderator: Hugh Linehan (Online news editor, TheIrishTimes.com; Henry McDonald (The Observer); Matt Gilligan (Circa News); Gabe Rivera (TechMeme); Paul Quigley (newswhip)
Henry – starting in broadcasting 25 years ago on radio, new media in 2012 has brought me back to my broadcasting days. I can record the news as it's happening using my iPhone. There's less money around for legacy industries like Print news, but the Observer runs a daily blog during the week (we're a Sunday paper) on the European Economic crisis. Even traditional stories still need multimedia input these days. We'll write the story for the web, for the paper, and also on film.
Paul – Consumers, if its shared and spread, will determine how quickly news spreads. Consumers are the one who'll dictate what's on the front pages of the papers and leads on the news broadcasts, simply due to what people are actually reading. Driving conversation, discussion and response is the job of content writers and curators (ie, the News).
Matt – we just launched Circa App 36 hours ago – it's a content curator of news stories around the world. Many articles take around 5 minutes to read in themselves. Twitter feeds can move too quickly, or spread too thin to really allow people to dive into the stories of the day in the few minutes they have to catch up and stay informed of the news. With CircaApp, opinion, conjecture and bias are stripped out, and the facts laid bare. It's a quick read with Circa. We enable you to follow the story, and any new points that get generated as part of that story, get pushed to the user by notifications to their phone. We have human journalists gathering news, and our CMS pushes it out to the world.
Henry – Mass news coming in through social networks doesn't dilute the news. Newspapers still have to do due-diligence and investigate the news. Citizen journalists who send in photos, videos, eye-witness accounts etc have to be filtered to make sure that they're true. If iPhones were available during the 70's and 80's in Ireland covering the troubles, the landscape would have changed completely and the news would have been full of eye-witness accounts.
Entrepreneurs: What To Invent Stephen O'Leary – O'Leary Analytics
This talk by Stephen O'Leary of O'Leary Analytics was fascinating. In under 15 minutes, the amount of ideas ready and waiting to be invented was enough to keep the entire attendee list of the RDS today busy for the next year. How did Stephen generate all these ideas? Well, he analysed the ideas of ordinary people on Twitter.
By searching for tweets that contained the words "Can someone invent" or "Please invent", millions of tweets were shared on some rather novel ideas that entrepreneurs could latch on to.
Ideas like
An "unsend text" function. (

Genius

)
A pillow that stays cold all night
An app that'll boil a kettle in another room
Window wipers that move to the beat of the song you're playing
Time machines were popular:
Can someone invent a time machine already

'¬€ Caroline Gauley (@missss_caroline) October 10, 2012
So can someone invent a time machine..

'¬€ Angeline Garcia (@ooohangiee) October 16, 2012
The point is, listening to the world through social media is amazing market research. The ideas are out there, you just need to tune in!
Alexis Dormandy, LoveThis – Examples of great customer service, and why we Love This
If you're in a meeting somewhere where you're told "it can't be done" – this is an opportunity for you to make money. Solve their problem. Bowl them over. Exceed their expectations. This is the essence of Customer Service.
At the end of a flight from Los Angeles to Heathrow, Alexis was walking up the gangway at Heathrow with Sir Richard Branson. Sir Richard got on the phone to the head of Operations to tell him that the loo paper in one of the toilets had run out, and why? Good enough is not good enough.
Customer recommendations: when people find a service that's just great, they will tell others about it. The details are what matter.
Hiring (and firing) for attitude is how your business will succeed. Virgin, in particular, have succeeded purely on the attitudes of their employees. If you have the attitude, you'll be hired. If you lose that attitude, you'll be fired. End of.
The great gets lost in the average. As consumers, we are overwhelmed by marketing messages everyday. Marketers pump more and more noise down the channel, and the message is completely lost. Interesting things cease to be interesting once they fall off the end of our newsfeed or Twitter stream.
What matters then? Word of mouth – from people YOU KNOW. 83% of consumers trust recommendations from close family and friends more than just random recommendations, and will base their purchasing decisions entirely on their say.
The future of Tech – the kids at @CoderDojo
Many of you by now will have heard of CoderDojo – and if you haven't, then shame on you! CoderDojo is a movement unlike any other. Started by James Whelton (then a school student, now just 20 years old) and Bill Liao last year, the Dojo is for kids (starting around 6 or 7) up until they're 16 where they come to an after-school or weekend class, sometimes even taught by kids, to learn how to code. The youngest App developer in the world comes from the Dojo movement and is just 11 years old. (Holy sh*t!!)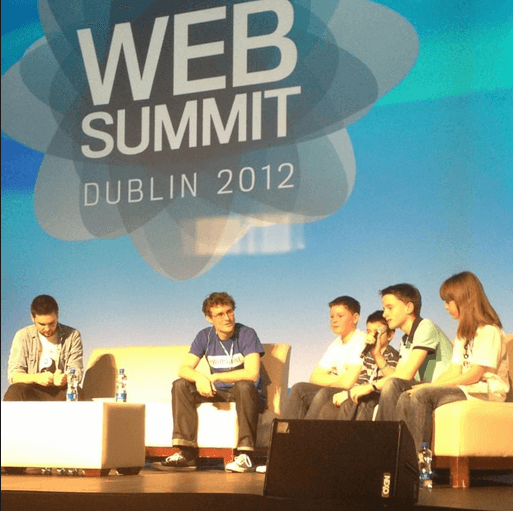 Photo credit: @randwharton
The movement driven by James Whelton is seriously snowballing. Today, James was inducted into the Ashoka fellowship of social entrepreneurs, and is the youngest person to do so. Check out the CoderDojo site to find your local dojo (there's over 200 now all over the world, especially in Ireland), get your kids involved and they'll never EVER be out of a job. Congrats to James!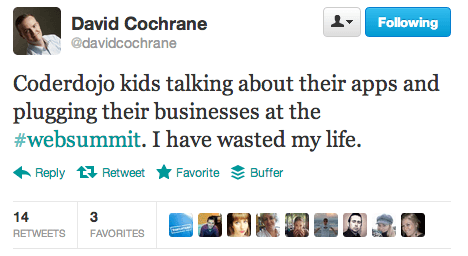 Find out how the likes of IBM, IKEA and Siemens
drive hiring excellence with SocialTalent
---