Love Is In The Air: Romance At The Workplace (Infographic)
As I'm sure many of you are aware, today is Valentine's day. Heart-shaped cards at the ready! Couples around the world are set to annoy the moping singletons with their romance ways.'Tis the day for it after all!
And with it being valentines day, what better time to talk about romance at the workplace!? Cards, flowers and heart-shaped chocolates will be left on many a work colleagues desk today. You might even find out that you have a secret admirer (Swit swoo). Do you chuckle at your colleagues every last word? Maybe you gaze lovingly at them from time-to-time? (creepy?) Well who knows, they might just be the one for you!
CareerBuilder has put this interesting infographic together outlining a few love stats. Supposedly, 31% of workers said that their romance led them to the altar. Therefore, all hope is not lost for all you hopeless romantics!
Want people to fall in love with your LinkedIn profile? Check out the ultimate guide to helping candidates fall in love with you on LinkedIn!

FREE EBOOK
The Ninja's JUMBO Guide to LinkedIn (Part One)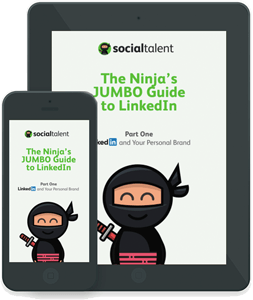 Want to keep up to date?
Join our 75,000+ subscribers who do!