Keep up with the latest hiring trends!
/
/

Cork Training Date Announced
Cork Training Date Announced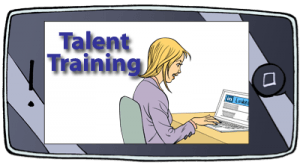 This morning we were thrilled to be the guests of the National Recruitment Federation at their Social Media Breakfast Briefing in the Clarion Hotel in Cork.  62 members attended our one hour briefing on Social Recruiting where we demonstrated the power of boolean strings to source candidates on the internet and in particular how anyone can harness the power of LinkedIn's database without a paid account or any connections.  For those of you who didn't get a chance to take down the sample string template for searching the Irish LinkedIn database that we gave out, here it is:
site:ie.linkedin.com ("job title 1" | "job title 2" | "job title 3") ("skill 1" | "skill 2" | "skill 3") ("employer 1" | "employer 2" | "employer 3") (inurl:in | inurl:pub) -inurl:dir
Just replace the job titles, employers and skills as appropriate.  The results will be basic but will give you a sense of what you can learn on our Certified Internet Recruitment course.
The response to the briefing has been phenomenal and we are pleased to announce our first regional training day for the Certified Internet Recruitment Course in Cork on Thursday 31st March.  This will be a full day course commencing at 9:15am and running until 5pm.
Spaces are limited to ten attendees but you can sign up here today.
If you are interested in Social Talent providing training in-house for your staff, email training@socialtalent.co for a quote.
If you want to view a concise version of this morning's briefing, you can watch our 30 minute Internet Sourcing webinar here for only '¬10.
Find out how the likes of IBM, IKEA and Siemens
drive hiring excellence with SocialTalent
---