4 Pieces of Thought-Provoking Recruiting News - 2nd June 2014
In the news this week:
Watch the video:
LinkedIn To Start Aggregating U.S. Job Listings
So here's the thing, Indeed.com are the number one job aggregator in the world. Monster have just announced they'll be following suit and readjusting their corporate strategy to incorporate job aggregation. And now LinkedIn have jumped on the bandwagon and announced, they too will start to aggregate jobs from around the web for the benefit of today's plucky job seeker.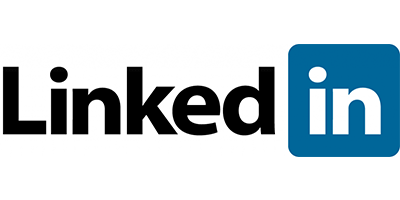 There's just one teeny, weeny little problem with that – LinkedIn "job aggregation" isn't anything new. In fact, LinkedIn have been aggregating jobs from the around the web with the help of SimplyHired.com for the past 8 years. Yep, you heard me, 8 years.
The "new" "limited listings" "will be sourced from some U.S.-based companies' career sites and applicant tracking systems using technology we acquired when we bought Bright in Feb. We will only add job listings to LinkedIn from companies that allow them to be aggregated."
But regardless of whether or not LinkedIn job aggregation is new or not, two questions still need to be asked:
Is the mass role out of LinkedIn job aggregation a good thing? Yes, for the job seeker. More options is never a bad thing.
Is LinkedIn job aggregation a threat to other job aggregators like Indeed for instance? Possibly. Except, while Indeed have and always will be about the job seeker and do what they do is for the benefit of the job seeker, LinkedIn have made no secret of the fact that they are always striving to make their product better for the employer and the recruiter. So you can draw your own conclusions.
LinkedIn are claiming that limited listings will "only be viewable when members who are active candidates conduct job searches on LinkedIn" whereas passive candidates will only see paid job listings. Nonsense. It's available to everyone, all the job seeker has to do is run a search. It's a bit like Marks & Spencers saying they're a premium supermarket and then introducing an Aldi at the back of their shop. People will tell them they are no longer a premium shop with the presence of Aldi but M&S will argue that shoppers don't have to go to the back of the shop. They can stay in the premium front of the shop.
The news was announced as part of LinkedIn Talent Solutions blog this week and has yet to be picked up by main stream news sources behind ERE.net, so anything about this "new" offering could change, but we're watching this space expectantly.
Twitter in Decline?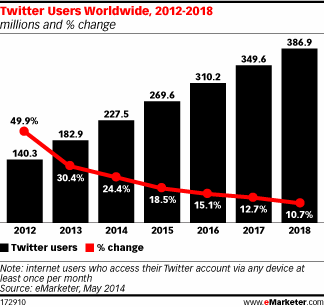 In a recent report, conducted and published by eMarketer, the growth of Twitter has been predicted to decline steadily over the next 4 years. According to the research, while the site's users will continue to grow from 227.5 million to 386.9 million in 2018, the company's rate of user growth will decline.
In 2012, the site's users grew by almost 50% from 2011, but by 2018 the site will only see 10.7% growth on the previous year.
See the full report here.
Content is King on LinkedIn
According to LinkedIn's VP of Marketing, LinkedIn users engage with content seven times more than they do with jobs postings.
Content has become the centerpiece of the LinkedIn ecosystem. People engage 7x more with content than jobs. @nickbesbeas #BMA14

'¬€ LinkedIn Marketing (@LinkedInMktg) May 28, 2014
But wait a second! Haven't they just told us they're bringing more jobs onto the site by way of job aggregation? Something's not adding up here! And what was that they said two weeks ago about concentrating "on being better at less things"?
Social Talent Social Sourcing Insights Survey 2014
We've just conducted a survey, in conjunction with Alexander Mann Solutions, asking sourcers and other recruitment professionals what tools they use to recruit, what techniques they use to recruit and to test their sourcing skills and abilities. The results of which will be released in the coming weeks.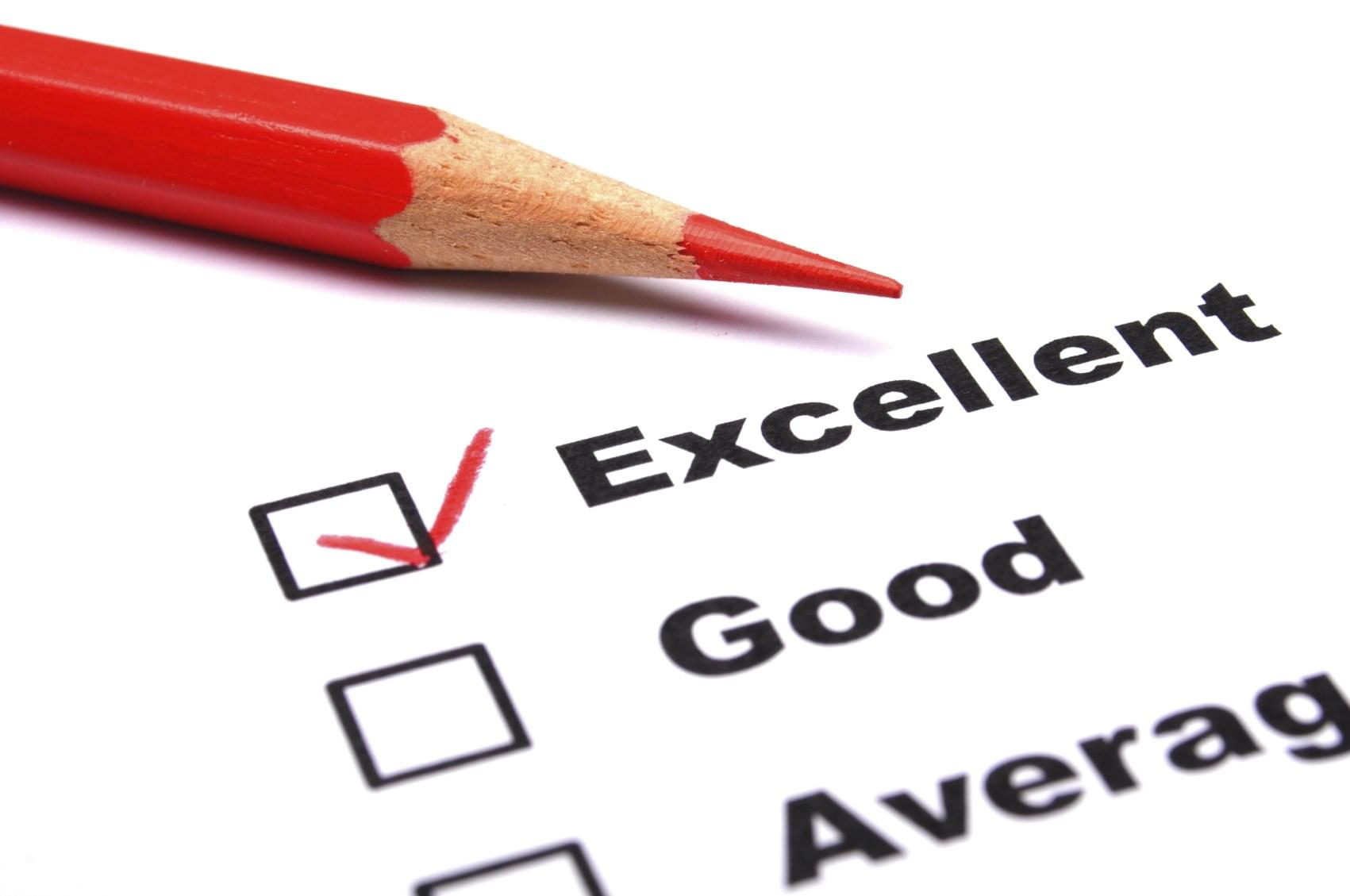 What we can tell you now is that those who scored higher in the sourcing skills survey were users of free LinkedIn accounts, whereas those who scored the lowest were LinkedIn Recruiter users. So, does LinkedIn Recruiter make you dumber, or if you don't know a lot, do you think that buying LinkedIn Recruiter will make you smarter? Answers on a postcard (or the comments below)!
Want to keep up to date?
Join our 75,000+ subscribers who do!