Keep up with the latest hiring trends!
/
/

Recruitment Roundup: Worried Workers & Candidate Emails
Recruitment Roundup: Worried Workers & Candidate Emails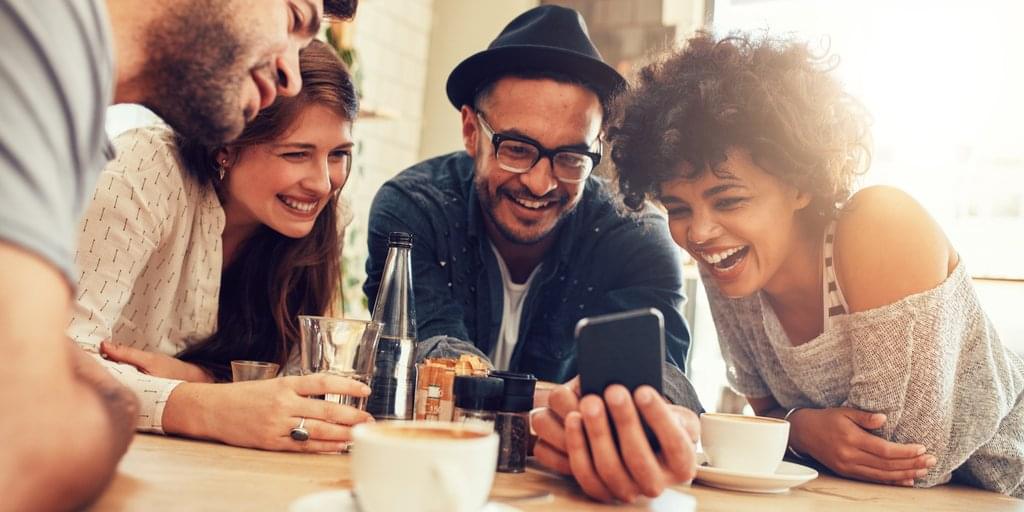 It's that time of the week again where we dig deep into the realms of recruitment and choose the best stories for you – the recruiter. Mondays are all about getting yourself off to a good start! So, what better way to do this then catching up with the latest industry news. Start as you mean to go on! Here
Signs of Worried Workers in The UK
There seems to be a rising trend within workers from the UK when it comes to job security. So what has them worried? Indeed recently conducted their Employment Election survey, and there were some very surprising results to be seen. Indeed asked UK workers about what they felt was the greatest threat to their job security. One answer that stood out was that people feared automation in the workplace. People expect machines to their daily tasks, to a point where they are no longer needed.
Workers listed a number of concerns with the falling of the pound being their highest. However, the automation of jobs ranks higher than that of Brexit, globalisation and immigration. They believe the falling of the pound and automation will ultimately have a negative impact on UK jobs. Indeed's findings also show that workers are more concerned over their jobs being exported than replaced.
Mariano Mamertino, EMEA economist at Indeed said:
"Workers have identified the threat of automation, even if politicians have largely ignored it. In the run-up to the election we have seen campaigns focused on issues such as Brexit, immigration and tax.
"However, these results show that the average worker is much more unnerved by the prospect of being replaced by a machine and companies moving jobs abroad, rather than competition from immigration. With net migration to the UK falling in 2016, workers are perhaps ahead of the politicians here.
 "While automation and globalisation are a threat to some jobs, they also underpin overall economic growth. These are labour market shifts that have an uneven impact on workers and regions, and politicians should demonstrate long-term thinking on jobs and employment in order to tip the balance in favour of the workers who will be hardest hit."
"Disappearing jobs can be a frightening concept and it's impossible to know exactly which jobs are 'safe' — but everyone can prepare for the future by building up transferable, non-routine skills that can be applied across a wide array of occupations."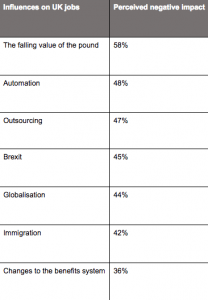 Getting Your Candidates To Answer Your Emails
There's nothing more frustrating than when you're sending candidates emails and they don't bother responding. But sometimes, can you really blame them? Would you open the email if it was sent to you? Angie Verros suggests keeping it real when it comes to emailing candidates. Many recruiters these days have forgotten the human aspect of recruiting. To connect with your candidate through email, you must first write a compelling message that has them wanting to read what you have to say. No jargon, no nonsense, just some straight up talking!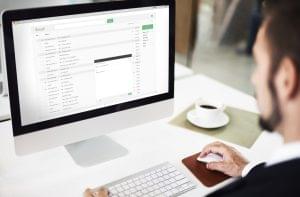 Verros suggests that the three main components of improving your response rate lies with personalising your message, keep it entertaining and keeping it real! And who can really disagree? Building relationships with candidates should be No.1 on your agenda. Relationships and friendships often lead to new business ventures, so putting time and practice into the three areas above are of most importance. Read Angie Verros's article here.
If you would like to get in touch would us about any news you might have, then let us know on our Twitter or our online community! 
Find out how the likes of IBM, IKEA and Siemens
drive hiring excellence with SocialTalent
---