/
/

Recruitment Technology That Will Guarantee a Successful 2018 (Infographic)
Recruitment Technology That Will Guarantee a Successful 2018 (Infographic)
As we approach December we divide into two groups of people. One group already has switched their sights to next year and the new set of ambitious goals ahead of them. The other group are casting an eye over 2017 and searching for the cracks in processes and focussing on the strengths and weaknesses.
One thing is certain both groups want a successful 2018. With the words H1 and Q1 creeping into more and more meetings and budget discussions looming take a look at this infographic.
These are the companies that are making a BIG impact on the Recruitment industry. Whether you're taking the first step into the world of automated processes, investing in your employee development or giving your recruiting team the tools they need to work smarter, this is the list you need.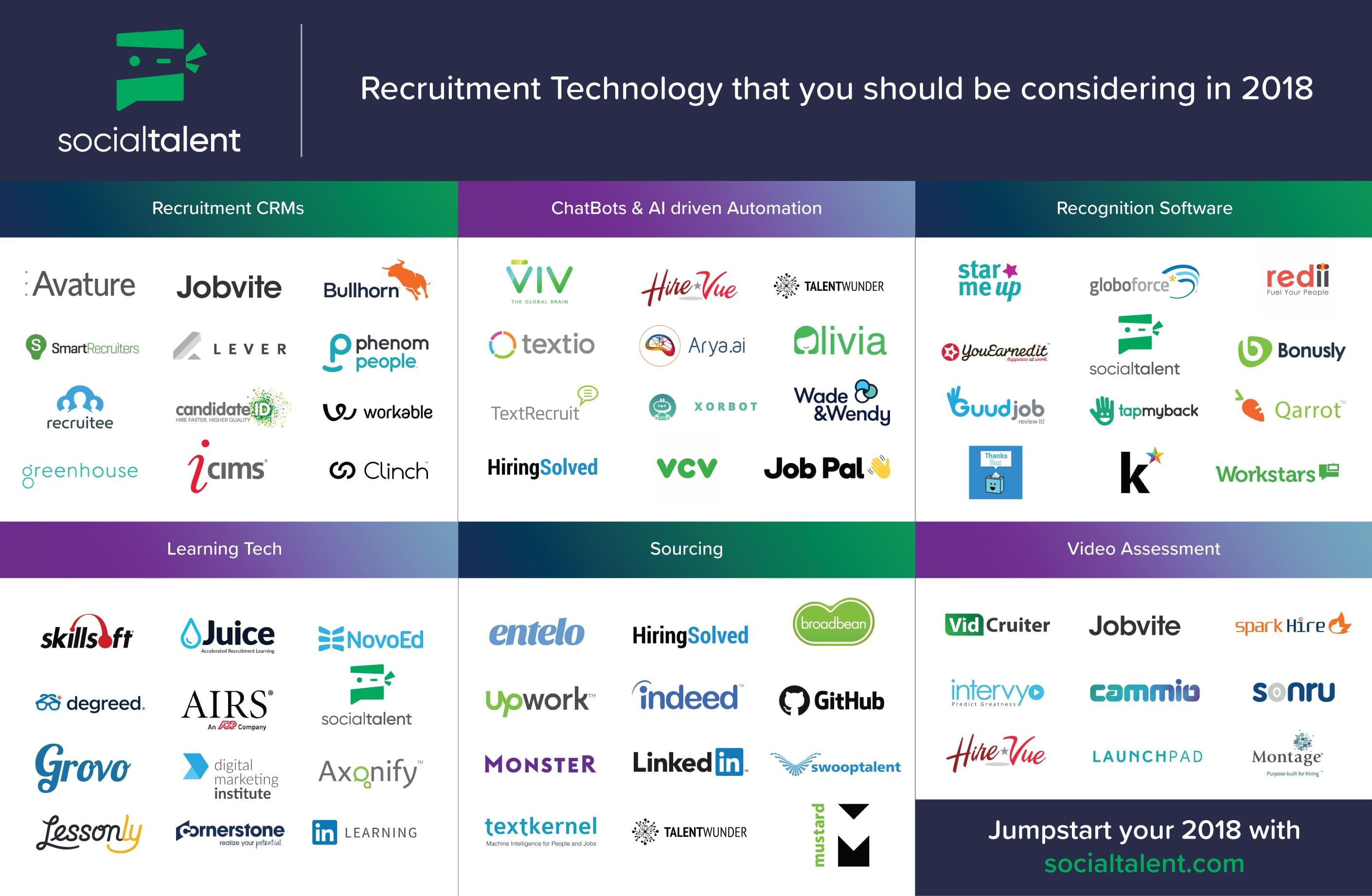 Are you considering investing in the efficiency of your recruitment professionals? Are you searching for a way to improve recruitment cost, quality, volume, speed and satisfaction?
Let us show you how to invest wisely so you can measure the Return on Learning through our first of a kind solution!
Find out why over 400 staffing
firms choose SocialTalent Evolve
---
Find out how you can increase your revenue and profitability
with Evolve from SocialTalent