Keep up with the latest hiring trends!
/
/

The Recruiters Guide to: Database Specialists
The Recruiters Guide to: Database Specialists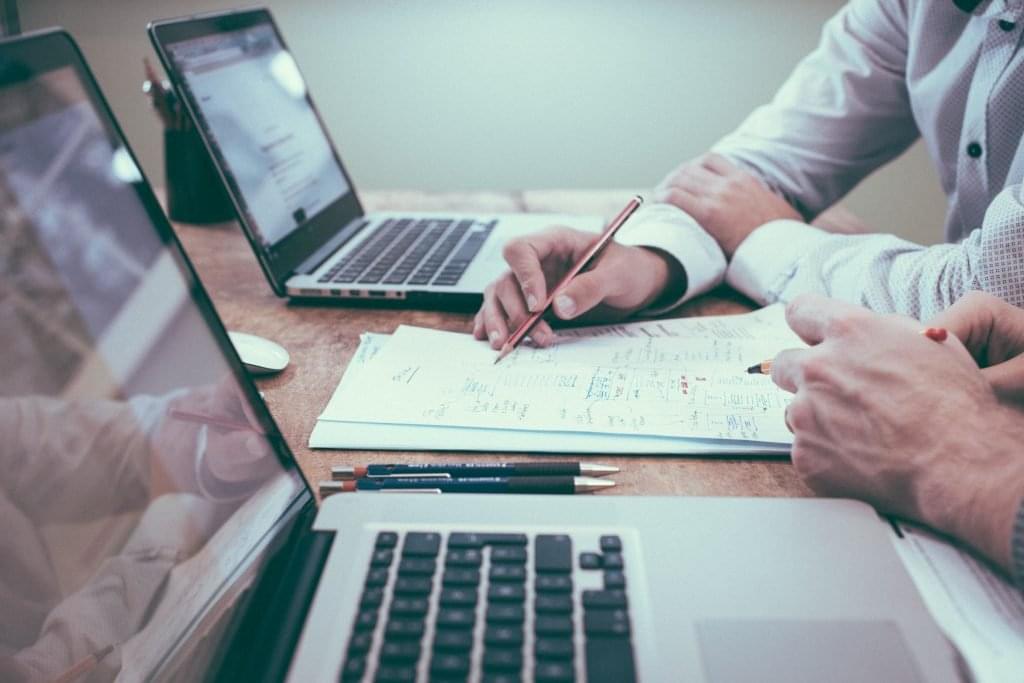 (Michelle Burke reviewing the teachings of Ayub Shaikh in the Black Belt in Tech Recruitment)
If you've been following our tech recruiter series, by now you should be able to talk to Back End Developers, Front End Developers and Cloud Professionals without the fear of saying something that gives off the impression that you have no idea what they actually do! Today, we're continuing the series by shining a spotlight on Database Specialists. Let's start at the beginning…
What's a Database anyway?
Essentially, a database is simply 'a collection of information that is organised so that it can easily be accessed, managed, and updated.' Basically, it's a gigantic electronic filing system. Databases vary greatly depending on the nature of the organisation's business. For example, AT&T, the USA's oldest telecommunications company has a database containing call records, to include data such as call time, duration, phone numbers dialled and so on. Amazon holds onto records of their customers, including names and email addresses, wish lists, items purchased and receipts. The CIA (Central Intelligence Agency) database houses statistics on every country in the world as well as hundreds of thousands of sensitive U.S government documents. So it's probably fair to say that the people who develop and maintain databases possess a pretty unique and valuable set of skills! Let's talk a little bit about the various types of Database Specialists and what each one is responsible for.
Who are Database Specialists?
There are three main types of roles within the database arena. Database developers are the people behind the SQL (Structured Query Language) side of things.
1 – Database Developers: These are the people who build and develop the database itself.
2 – Database Testers: These specialists work with the developers during the build stage of the database project.
3 – Database Administrators: Also known as DBAs, these specialists work beside the developer and tester during the build stage. In most areas of IT the term 'administrator' generally means housekeeping, so looking after the health of the system once the developers are finished with their piece of the puzzle. But in the case of databases, a DBA administrator will be there during the actual build itself.
If you're a tech recruiter, you need to know what the duties of each of these types of database specialists are, because one size really doesn't fit all.

Database Developers
The primary role of a Database Developer is to create the structure of the database itself. Developers need to understand the concept of the business that they're dealing with as well as the needs of that company. They lay out tables (also known as schemas) as well as the fundamental links between all of the titles, tables and fields within a database.
They also set up procedures, functions and complex queries within a database system. Most databases have capabilities within them, so part of a developer's job is to make sure that the database is set up in a way so that different departments within the business can use the data in effective ways. Once a developer has made the business logic and structure to the database – i.e. setting up the tables and the queries, they then actually need to make it look good! As a result, there is a different type of developer in this arena as well. In database terminology, front end database developers use Oracle Forms or Microsoft Technologies to create a suitable Graphic User Interface for a company. If you see these terms on a CV, you'll know that this particular Database Developer works on the front end of things.

Database Testers
Very often you will find that developers actually get involved in the testing process. However, if it's a large project and a massive database that's being worked on, the testers are generally distinct testers in their own rights. The duties of a database tester include creating database test scripts (small, reusable programmes that can be repeated time and time again) to make sure that the database is running perfectly.
One of the terms you will generally see on a Database Tester's CV is UAT, or 'User Acceptance Testing'. What that means is that they see things from the user perspective so that when the whole project is done, you'll have a tester that behaves like a user and tries their hardest to break the system to make sure everything is fixable!

Database Administrators
Database Administration is very much a senior role with gravitas – it's not just a case of doing the housekeeping and sweeping up the unwanted mess, it's a role with a huge amount of value. Remember, a Database Administrator could be working on a global database. In an environment where data is the commodity (for example, a financial institution), then you really need someone who will look after it quite well! In terms of the duties of a DBA, they constantly make sure that the security of the database is in good shape. When things go wrong, they also have to make sure that in an instance where the database is hit by hackers, the data is revamped with the old backup – so they are very much in charge of the recovery of data also.
Optimising storage and structure within the database is developed by the developer but then maintained by the Database Administrator. Administrators are also heavily involved in capacity planning, which is essentially making sure that the database will cope with the ever-increasing amount of users coming in so that they know when it's about to fail.
New Database Methods
As a recruiter, you should also be aware of the new concepts that are coming out within the database industry. Some of these are actually well established already, but quite expensive so not everyone has them. However, lots of organisations are getting into these areas so we're going to take a look at some of the major ones in case you come across any of these terms when you are sourcing database specialists.
Data Warehouse
A Data Warehouse isn't a big place where data is held, despite what the term itself would lead you to believe. An ever-increasing trend for large organisations to opt for data warehouses rather than databases. This is because of the nature of how businesses are behaving with each other, for example, mergers and buy-outs. When companies merge, they acquire each other's data.
A data warehouse overcomes a lot of the problems companies experience when moving data over from one database to another. When you move data from one company to another, you really can't guarantee that the data that's being moved will all be in exactly the same format. The idea of a data warehouse is a system whereby a number of databases behave as one so that any new search queries are done via the data warehouse, which would then data mine to all of the other separate databases and extract the information required.
One of the major skills that are on the rise amongst Database Specialists at the moment is the capability of data mining and setting up data warehouses. This particular skillset is called ETL or 'Extract, Transform, Load'. What is being done at this level is translating all of the disparate pieces of data and putting it into a form that you can understand. ETL experts are on the rise around the World as a direct result of data warehouses being on the rise so it's certainly something that all tech recruiters should look out for.
So that's Database Specialists in a nutshell. All very varied roles, but equally important to ensure that databases are up to scratch when it comes to design, functionality and fine-tuning.
Want to learn even more about how you can become an all-star Tech Recruiter? You'll love our Black Belt programme, delivered by Ayub Shaikh, author of 'The IT Recruitment Survival Guide'. Over the course of 8 missions, Ayub will share everything you need to better understand, assess and evaluate tech candidates. To find out more, visit our website here or click on the video below for an overview of the programme:
Find out how the likes of IBM, IKEA and Siemens
drive hiring excellence with SocialTalent
---