Keep up with the latest hiring trends!
/
/

"The Social Agency" truLondon 3 Live Blog
"The Social Agency" truLondon 3 Live Blog

Steve Ward is leading this first track of the day and opens the morning with a question to the group on what is a social agency? The first volunteer, Garreth is a recruiter who uses Social Media to develop new business, particularly Twitter. His ROI is new business, more clients and placements. It is an alternative to searching the web for contacts, phoning them and failing to reach them or build relationships. Twitter provides you with an identify with which you can immediately engage with other Tweeters who may be future clients.
"Client meetings are happening without you attending them" offers another track member, prospective clients check you out on-line and can measure your suitability and credibility through your social media footprint. If you dont take your online profile seriously then the client will just move on to someone else.
Steve focuses the conversation by offering that social media is just another form of communication, its nothing new or magic just an alternative to the phone or email; the old rules still apply about networking etc.
Social Media is an extraordinarily transparent existence but is this something that the majority of the industry can deal with? Hann, a social recruiting consultant offers his opinion on this, asking if agency recruiters can turn a potential threat (aka LinkedIn) into a tool by turning these things into services that they can offer their clients.
Clients are not won on Twitter, they are merely found on social media channels; old school communications and negotiation is what makes the deal and the relationship.
Perhaps the problem is that employers dont care about the tools, they care about the results; as an industry we are selling social recruiting when our clients just care about results. But don't we have to prove that we are ahead in social media when our clients check us out? Whilst they might not care about the detail in the pitch, they do care that they are dealing with someone who is ahead of the game in social recruiting and other "now" technologies and tools.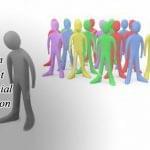 Social Media is a potential Black Hole that recruiters can fall into without results; how do we get recruiters to effectively manage their time on Social Media? Is this where KPI's come in to play. Would you say that keeping your clients happy and staying in touch with them is Admin? No, it's sales. Tweeting about conferences you are attending, updates you are reading is about staying in touch with your clients and building your profile which are sales actions.
The recruitment agencies who are most resistant to social media are the ones who do not want their staff to develop their own personal brands, they want brand loyalty to the company not individual recruiters. By putting yourself out there and making yourself approachable you are providing an avenue for clients and candidates to come to you. A good social media strategy helps build advocates amongst your clients and candidates which helps spread the message of your business.
Guy Rubin of Drag and Tag has a view of 1000s of recruiters (his clients) and although he sees everyone using social media, 90% of recruiters are still going to job boards as their first point of call but 99% of them then immediately go to social media networks to check out or reference the candidates who's CV they have just found.
You need to have the confidence to back your recruiter and allow them to have their own personality in social media. Hunn disagrees as he thinks there is a business risk to doing this.  He sees the future being one where all recruiters are self employed; the best recruiters end up working for themselves. Most of the room seem to disagree despite there being a point to Hunn's argument.  Is it a bigger danger to not allow people to develop their profile on-line?
Will the big agencies ever get it or will the little guys rue the day (note: most of this group seem to represent small agencies hence there may be some bias here!).
On the legal side, do recruiters need to look at their terms and conditions and modify to accomodate the new social media world where your clients might be following your candidates on Twitter before you send the CVs?  Where is the line?
You need to challenge the conventions to survive; fees, the way we deliver our service, the technology we use.
Find out how the likes of IBM, IKEA and Siemens
drive hiring excellence with SocialTalent
---