Keep up with the latest hiring trends!
Thinking ahead: The top 3 recruitment trends of 2021 with Johnny Campbell
It feels bizarre to be writing about potential recruitment trends for 2021 when the past twelve months have been so astonishing. It was a year characterised by acute unrest. A global pandemic changed everyday life. The death of George Floyd re-sparked the Black Lives Matter movement. There were catastrophic bushfires, protests and presidential scandals. 2020 will forever exist in our memories as a moment of intense disruption. So how do we even begin to look forward from this?
Unprecedented was the word used to describe everything this year. And yet, COVID and the social discourse also served to accelerate a lot of issues and processes that were already in motion, especially in recruitment. Flexible working conditions have been on the increase for years. Diversity, equity and inclusion (DEI) was already becoming the most important factor in the talent sphere. And the optimisation of tech systems has often been touted as the major force behind development. 
2020 put the burners on these recruitment trends and they're set to only expand in the coming months. So let's dive in…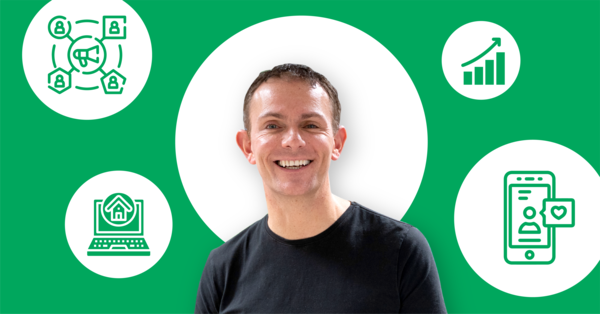 1.) Work from anywhere  
Work from anywhere (WFA) will impact everything in the people space for the next decade. Its widespread significance cannot be overlooked; the topic even took pride of place on the cover of the November/December issue of HBR. And while the reports of vaccines are a siren call in a haze of uncertainty, we are realistically years away from any semblance of what was once normality. Remote work swooped in as a reactionary effort to COVID, but the benefits are clear and well documented. I've already seen how it's playing out within hiring – the requests for virtual interview techniques, virtual onboarding best practices and remote team management have dominated. 
So if you're waiting for the dust to settle before making any decisions with regards to company operation, I would urge you to lean into the situation as it stands. Blended work is only set to expand in the coming years. So no matter the form (remote-first, hybrid or personal preference) it's important to start galvanising around this WFA model. If we look back to the recession in 2008, it was the agile companies, the ones who adapted and innovated that were first to bounce back. So be brave as soon as possible. As the war for top talent rages on, it will be the companies with solid foundations and flexible mindsets that win overall. 
2.) Diversity, equity and inclusion
DEI will be a bedrock trend for 2021 and years to come. As it rightly should be. The events from the summer served as a stark reminder for the work that has to be done. To change the landscape, recruitment and HR will need to double-down on their efforts to infuse DEI into everything they do. It's also interesting to note that as Gen Z are becoming the dominant group in the workforce, it will be their motivations that drive where talent goes. A report from Monster found that 83% of Gen Z candidates said that a commitment to diversity and inclusion was important when selecting an employer. This is not something that companies can keep turning a blind eye to.  
Coupled with this demographic trend towards DEI, there is also a compliance trend on the horizon. With the emergence of the ISO international standard for human capital reporting and the SEC's move to make this the rule rather than a recommendation, companies look set to become more transparent than ever. Direct information about employees will potentially be made public, including stats on diversity. This will have massive implications. Organisations can no longer profess allyship and hide behind a veil of ignorance. DEI will have to become a standard. The tide is turning on diversity and inclusion, so it would be wise to take it seriously in 2021. It makes sense morally and it makes sense for your business.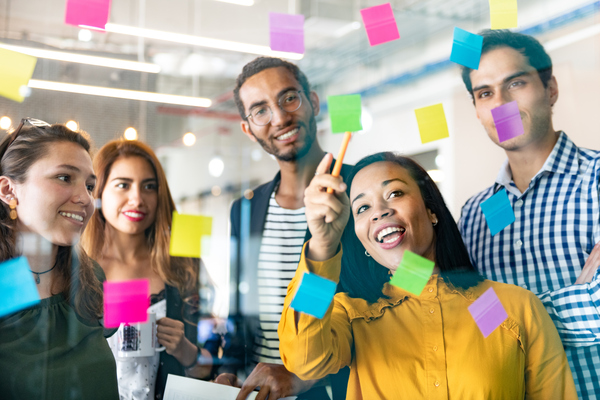 3.) Optimisation and automation
Technology is evergreen in recruitment trends. But never have we seen such an acceleration in its importance. Volatility in the industry is expected for the coming years, but optimising your processes and systems is the very way to steady the ship. Tasks and workflows that would otherwise have been manually operated can be automated for cost efficiency, speed and consistency. Investing in tech and pay-as-you-use services also reduces the agony and frequency of hiring-and-firing, something that is symptomatic of uncertainty and recession. Automation can futureproof recruitment when used correctly and if you're not leveraging its advantages now, it's time to start.
Optimisation isn't all about technology, however. A new recruitment landscape calls for fresh ideas in the way people operate too. Fluidity and flexibility will be the measure of this, both in terms of company talent acquisition and Recruitment Process Outsourcing (RPOs). Whether it's the creation of a joined-up, one team approach to talent within the organisation, or a need for temporary external resources that can be quickly ramped up, people will still be at the heart of hiring. We just need to be able to adapt and innovate so we can match the fluctuations that 2020 has brought. 
What next…
It's never been more difficult to predict where recruitment trends are going. We're still so firmly in the trenches of COVID and economic turmoil, it's hard to see through the chaos. But what we do know for sure is that change is coming, and it's coming fast. Position yourself correctly, embrace difference and innovate when you can. Best of luck!
Want to see how SocialTalent can improve your hiring and talent management processes? Drop us a line today, we'll take it from there! And don't forget to subscribe to Johnny's newsletter, released every fortnight!
Find out how the likes of IBM, IKEA and Siemens
drive hiring excellence with SocialTalent
---