Keep up with the latest hiring trends!
/
/

4 Truths About Moving From Agency Recruitment to In-House
4 Truths About Moving From Agency Recruitment to In-House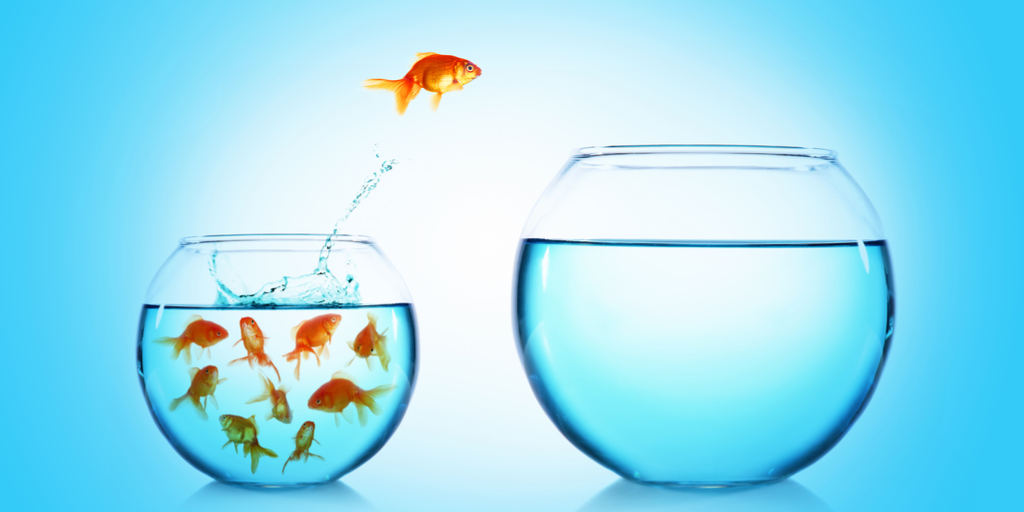 This time of the year can be one of the most popular times to change jobs. Perhaps you are enjoying working in the recruitment industry but are still looking for a change? Noa Ferber discusses her move from a recruitment agency to a position in-house and the trials and tribulations that came with it.
My first week moving to a position as in-house recruiter role was terrifying. I had completed my Master Degree a few weeks before, and after working as a student in a consulting company, I was offered a position as an in-house recruiter in a global semiconductor company, as part of an RPO team.
It was considered a very prestigious position, the company was well known, and joining the team was an excellent opportunity to gain global experience in a large American corporation.
I was super motivated to prove myself. During my first two days, my buddy and I spent time getting to know the company and the hiring managers we would work with, it was all going well.
Separation
There were a couple of things that took me by surprise… The company was located in a business park, in three different buildings.
The recruitment team didn't sit on the same floor or even on the same building as the people we were working with! Each recruiter was appointed to a specific division and had a cubicle in the division building, next to the HR team of that division.
Soon, the buddy I had started this new job with needed to move to her next assignment; I was left alone, sitting in a huge open space filled with engineers and operation professionals. Nobody who shared my roles or responsibilities, nobody I could brainstorm with.
I think the strongest memory I have from this moment is that I felt lost. I was not sure what I was supposed to do. Working in a consulting company in a junior role, I was used to having specific tasks and schedule. Screening CVs, interviewing candidates, participating in assessment centres.
I was following the tasks that were appointed to me and had a team lead to instruct me on my daily targets and schedule. Suddenly, I needed to schedule my day to day agenda. I was not sure what I should do and who should I speak with. This was the first significant difference I noticed after moving in-house.
From one to many
The second difference was working with a few stakeholders. I was used to having one customer and usually one focal point.
Even when working on a few projects, I had one point of contact. Suddenly I had a few stakeholders to consider. It was not just the hiring managers. I needed to learn to work with my HR colleagues, corporate teams, L&D and operations.
I was lucky to have a great HRP ( We are still in touch), that was very patient with me, although there were a few times I missed the mark with him. I needed to learn when and where to involve each stakeholder, and how to balance the partnership between them and the hiring managers. The third difference was about knowing to find my way in the organisation "machine".
A good in-house recruiter knows how to push the process forward; sometimes success is just a matter of knowing the company processes and policies who to speak with and who can support and how.
It takes time to understand this "machine", but this is many time the key for succeeding. Its been around 15 years since I started my in-house recruitment journey, was very fortunate to move between industries and work in great companies.
If you are beginning your in-house journey, or just staring in a new company here are four tips for your first steps in your new role.
1. Get to know the company
As an in-house recruiter, you will need to represent the company. You need to make sure you are familiar with the company history, product and services- who are the main the customers? Who are the competitors? What is the business model? What is the company position in the industry?
Understanding all of these components will help you build strong recruitment forecasts and employer branding strategies
2. Learn the company org structure
You will need to understand the organisational structure and hierarchy, what are the different units and functions? Who are the leaders of each group?
Take some time in the beginning to learn the makeup of the company, who reports to who etc. The majority of this will become clear as you spend longer with the company. This will allow you to build healthy relationships with different hiring managers for a seamless recruitment process.
3. Understand how the HR team is built
Usually, the TA team will be part of the company HR org. Get to know the different HR functions, identify and connect to your new HR stakeholders.
These are the people who will become of real value to you. If you previously worked in a recruitment agency you might not have had access to the HR powerhouse, if you did you will begin to see them in a whole different light now. Learn from them and find out how you can work together.
4. Network with the right people
As part of your onboarding, ask to get a list of key people you will and work with like HRPs, hiring managers, division leaders and HR colleagues. Schedule 30 min with each one of them in your first 2-3 weeks. This can be a great exercise and the opportunity to present yourself. Make sure to come prepared, shortly introduce yourself, ask questions about their role and unit and discuss how you see the cooperation and work routines.
Hi, I'm Noa Ferber! I have lived and breathed recruitment for the last 17 years. My career started in consulting and moved to in-house recruitment. I worked in different industry domains- telecommunications, healthcare, and IT. For the past five years, I live with my family in a small village near London and work as the EMEA talent acquisition manager for a global IT company. I'm also a proud blogger (Recruiter notes), sharing my thoughts and experience with in-house recruitment, sourcing, recruitment management, tools & technology. 
Find out how the likes of IBM, IKEA and Siemens
drive hiring excellence with SocialTalent
---