Top 10 Words of Childhood Wisdom (and Why They Still Apply to Recruiters!)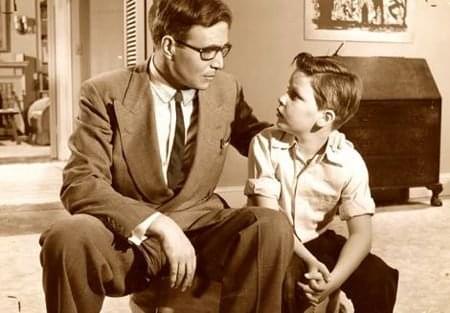 It's a phrase you've probably heard your granny utter more times than you'd care to remember, and one which your parents might have said to you at the most annoying of moments, but "Practice makes perfect" is officially the most influential saying from your childhood.
Yes, from a poll of 2,000 people, carried out by the British children's charity, the NSPCC, the phrase received 63% of the vote, followed closely by "Treat others how you'd like to be treated" and that other sage idiom,  "If at first you don't succeed, try and try again".
But while you may still flinch at the thought of your mum dishing out the following one liners, there's still life in the old phrases yet when it comes to teaching Recruiters how to do their job:
10. "No time like the present"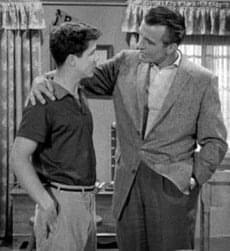 The average response time to an email is 72 hours if at all, but the response time to a  phone call well, a phone call's response time is instant. And when it comes to finding and engaging the best talent, there really isn't any time like the present! So don't pussy foot around with emails and InMails, pick up the phone and ring passive candidates. Because if you don't, someone else will.
Unsure how to go about it? Well, it's just as well we have a handy guide:
9. "Never say never"
Technophobes take note!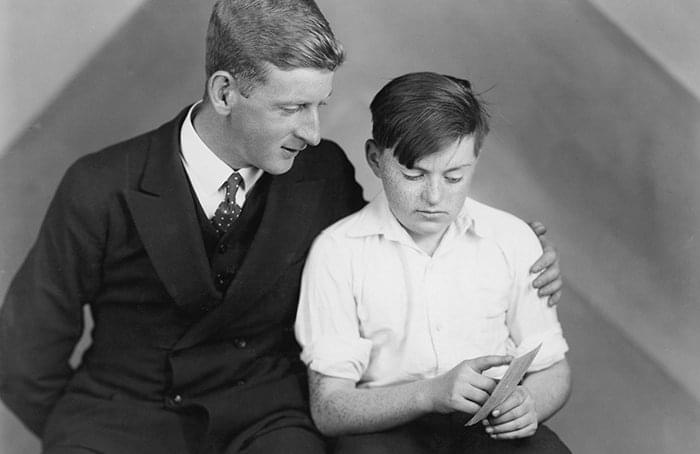 It's very important when you're working within the recruitment industry to always keep an open mind when it comes to new pieces of technology. I think it's safe to say that the recruitment industry has become increasingly reliant on tech in the past decade, since the introduction of LinkedIn in 2003 and the future looks very bright in that regard.
However, at Social Talent, we're still regularly fascinated by the number of recruiters who have yet to embrace technologies, we would consider vital to sourcing efforts in 2014 like LinkedIn, Twitter, or even certain talent aggregators. Don't say you will never start using a certain recruiting technique/social media platform/Chrome extension. Always keep an open mind when it comes to sourcing candidates. After all, you never know where the best candidate for the job will pop up.
Discover Pinterest and StackOverFlow on us:
8. "It's not the winning, it's the taking part that counts"
Many recruiters get too caught up in the little details when searching for candidates. They get handed a job spec by the hiring manager or client and set about trying to find a candidate who matches the exact criteria stated, word for word '¬€œ 3 years working in a communications/PR function in a PR agency, an appreciation of a blue chip environment, a degree in PR, bla, bla, bla.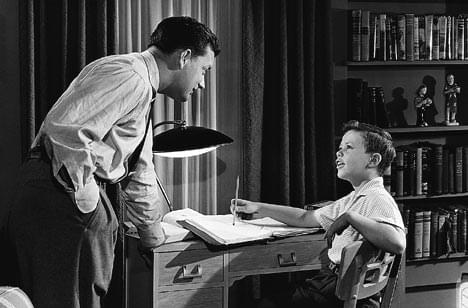 The only problem is that most of the time, these candidates don't exist and and you can't 'win' by finding them, because you won't. They're what the industry refer to as, Purple Squirrels'. And a really great recruiter is able to recognise this fact and ask a very important question of the hiring manager before they go any further with the recruitment process: What does this candidate need in order to make it to the interview process?
Why? Because your job as a recruiter, is to give the hiring manager the candidates they want to see for consideration. In other words, your job is to ensure that all the candidates you deliver to the hiring manager, get interviewed. And were able to do so because you listened to what the hiring manager was actually looking for (not just what the job spec stated) and you delivered the right people.
Essentially, what's important to remember is that you are 'taking part' in the recruitment process. It's not something to be 'won'. If you provide the best candidates you can for the hiring manager, you will do your best every time.
7. "Two wrongs don't make a right"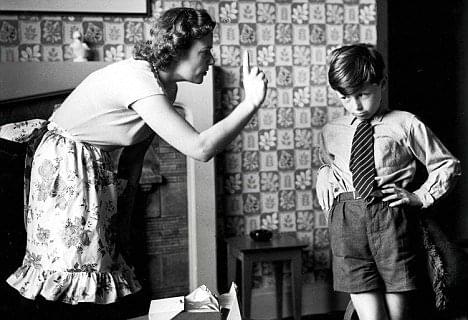 Just because a candidate sends you a poorly written/irrelevant/incorrectly targeted CV, doesn't mean you should ignore them.
Candidates are people too. It won't take you that long to compose a short response saying "Thanks, but no thanks" in the nicest way possible. They took the time to find your ad and apply to it, so you should take the time to respond appropriately. To ignore their application, is to risk that candidate viewing your company in a negative light and possibly spreading negative vibes about your company amongst their friends, And who knows, they might just happen to be best friends with with the world's most exceptional candidate.
See point number two for more explanation on why providing candidates with feedback is hugely important.
6. "Good things come to those who wait"
Well, in the recruitment industry, good things (in the form of top talent) certainly come to those who invest their time in getting their recruiting and sourcing efforts right!
So, while finding the best candidate for the job in 2014, is no easy task, if you want to attract the best talent now, and stop it being stolen from you in 2015, you need to start properly investing in the single most disruptive recruitment technique we've seen in 2 decades '¬€œ Employment Branding 3.0. And according to Careerealism CEO and LinkedIn Influencer, J.T. O'Donnell, the key to successful Employment Branding is not about telling the company's story, it's about telling the people's story.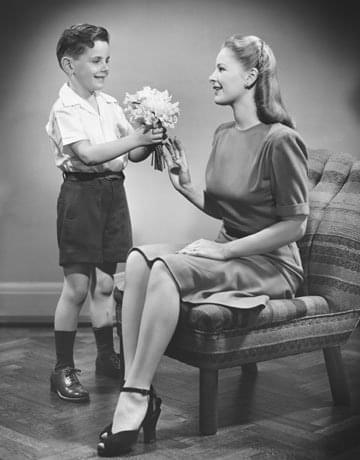 Essentially, the fundamental difference between employment branding of days gone by and today's employment branding 3.0, is that companies who employ the employment branding 3.0 principles have made a real effort to showcase their talent and not their company. Instead of telling potential employees why they should work for their company, they have shown them exactly who applies for the position, why they applied for it, what those people do on a day-to-day basis within the job, and ultimately, let any potential graduate employees decide whether or not it's for them. True employment branding 3.0 efforts, ensure they are enticing potential candidates to want to work for their company, rather than grabbing at their ankles and dragging them to their company.
For a full explanation of this revolutionary new concept and example of some of the companies who have used it to their full advantage, see this blog post
5. "You can't judge a book by it's cover"
When it comes to selecting candidates, be sure to go deeper than just the résumé.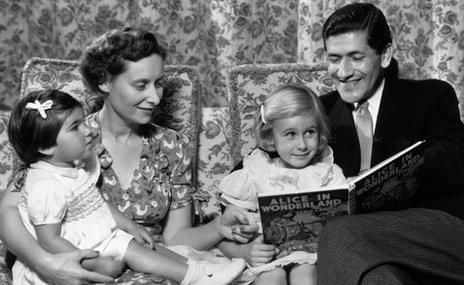 Just because a candidate says they have Microsoft, Cisco Certification, PMP or Lean Six Sigma certification and a reference claiming the same, doesn't mean they really know it. In fact, 76% of UK companies alone, have received fake employment references from applicants on more than one occasion! When broken down, fake references were primarily used by those seeking entry and mid-management jobs, but worryingly, 12% had provided fake references for management positions and 2% for roles as company directors! So you never can be too sure.
70% of companies were not even aware that this type of service was available to candidates daring enough to seek it out and use it. Don't be one of them. As the phrase says, don't judge a book by it's cover. Be sure to validate the candidate yourself or employ a reputable background checking service.
If you plan on doing the validating yourself as a company, there are several steps you can take to arm yourself against fakers:
Personally look up the reference the candidate has provided you with via LinkedIn or some other database, and confirm via the information on the person's profile that he or she worked at an organisation at the same time as the candidate. If possible, look for common connections who can confirm the identity of the reference and or the company in question.
For more important positions, try not speaking with the references provided by the candidate, but instead asking the candidate's references who else the candidate worked for or with, and then contacting that person. Secondary references are often much more reliable and if the reference can't provide you with a secondary reference you may be on to a rat.
At the end of interviews, ask candidates to review their CV/résumé one final time for any errors and specifically mention their references. Then ask them to sign the resume. If a candidate signs their CV/résumé they are confirming that their references are real, and a signature confirming the fidelity of their claims will be legally binding. When faced with the prospect of fraudulent charges being brought against them, they may think twice about the references they provide!
Ask the candidate to provide the names of three coworkers in addition to the reference and be sure to note aspects of the coworkers' details like the area code of the coworkers phone numbers. Do they correlate with the area the alleged workplace is based?
Don't underestimate the power of the telephone. Phone reference checking will provide you with a lot more detail than a completed written form. You can read a lot more into what someone doesn't say, than what they do say. Hearing someone talk for even a short period of time can also confirm your perceptions of the reference's quality.
4. "Manners cost nothing"
I think LinkedIn had this one in mind when they put their controversial InMail policy in place earlier this year!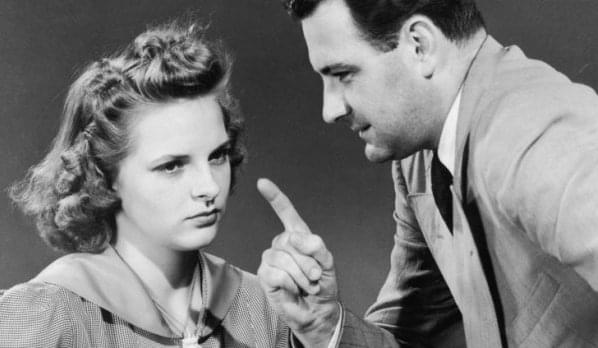 Recruiters, it's time to stop using generic InMails to try and grab the attention of passive candidates. It doesn't work and frankly, it's a little rude. Why should a candidate take the time to personalise a response back to you, when you haven't taken the time to personalise an InMail specific to them? Answer: they shouldn't.
The most important thing to remember when you're sending a candidate an InMail, is that you are engaging with a real person and that person has to feel like your message went to them and them alone and that they now have an obligation to return the message. The second most important thing to remember is to get to the point fast in your InMail. We all have things to do, places to go and people to see. Candidates are no different, so the faster you can get to the point in your InMail, the better! And finally, whenever you send an InMail, always diary an action to follow up with that person in X amount of days from when you send the InMail. People are busy and they may just have forgotten about the InMail you sent them. All you need to do is remind them that you reached out to them and ask them the simple yes or no question: Are you interested?.
3. "If at first you don't succeed, try and try again"
If you fail to secure a candidate through your job advertising efforts, don't beat yourself up about it. The main reason recruiters get job advertising wrong is because they don't ask themselves: What makes good advertising?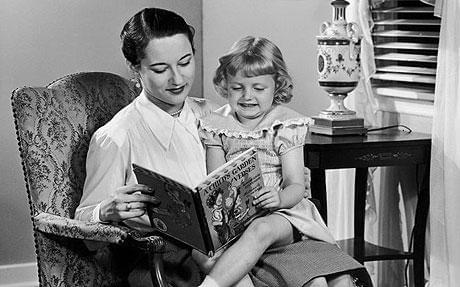 It's worth remembering that we're not just recruiters, we are also consumers and we have been for far longer than we have recruiters. Good (and bad) advertising has been selling us items we may or may not need for years and we know what makes us want to buy a product and what doesn't. Candidates are also consumers. They too are used to being sold consumer products in a variety of highly effective ways and they will be expecting your job ads to grab them and speak to them in the same way the ads for their favourite consumer products do.
So play to it! Try your best to write you ads in such a way, so that you speak to them (not at them) with your words and entice them to apply with your visuals. Bear in mind, that just as they can choose between two different chocolate bars, they can and will choose someone else's job ad over yours, if your's isn't up to par. So, as the saying goes, try and try again until you hit the right balance.
If you need some inspiration to help you do that, check out these two blog posts:
2. "Treat others how you'd like to be treated"
In terms of providing a great candidate experience, this is a phrase to live by!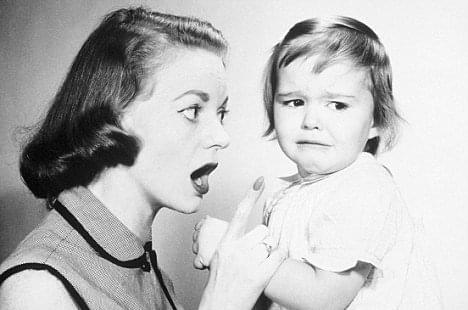 Candidates do not look kindly on being left in the dark when it comes to the hiring process. Therefore, feedback is an essential element of a great candidate experience. Honesty, transparency and clarity are what many recruiters feel candidate's who are not hired, deserve to hear from the recruiter who has chosen not to proceed with them as a candidate. If a candidate took the time to apply for the job in the first place, you should take the time to put together a proper response for why they didn't get the job. Feedback builds better candidate's for the future and will make the candidate respect your decision, because as Stacy Zapar Donovan said Today's no candidate is tomorrow's yes candidate (or source of referral) so never burn a bridge.
If you are unsure of what makes a truly great candidate experience, watch Johnny explain the 10 Principles of a Great Candidate Experience now:
1. "Practice makes perfect"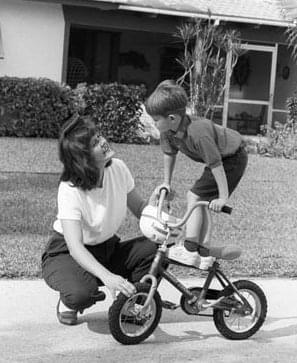 You don't just become a Sourcing Ninja overnight you know. Becoming a great recruiter takes time, training and practice.
To recruit successfully in 2014, it's essential that every recruiter, researcher and human resources partner be able to target, find, attract and secure the best talent. Post-and-pray is no longer an acceptable strategy '¬€œ directly sourcing the very best candidates is the only way to get ahead of your competition, remain proactive and achieve your business goals.
And the Black Belt in Internet Recruitment certification is helping recruiting professionals everywhere (we have over 6,000 graduates worldwide) do just that, by changing the way they think about social media when it comes to sourcing the best candidates.
Delivered online, our Black Belt in Internet Recruitment course is recommended for recruiters, recruitment researchers and sourcers, human resource professionals and executive search consultants and will teach you how to become a more efficient, proactive and effective Recruiter. So if you want in on the action, request a demo of our online learning platform with one of our fabulous Sales folk, right now!

Want to keep up to date?
Join our 75,000+ subscribers who do!