Keep up with the latest hiring trends!
/
/

Top 4 Considerations for Hiring in the UAE
Top 4 Considerations for Hiring in the UAE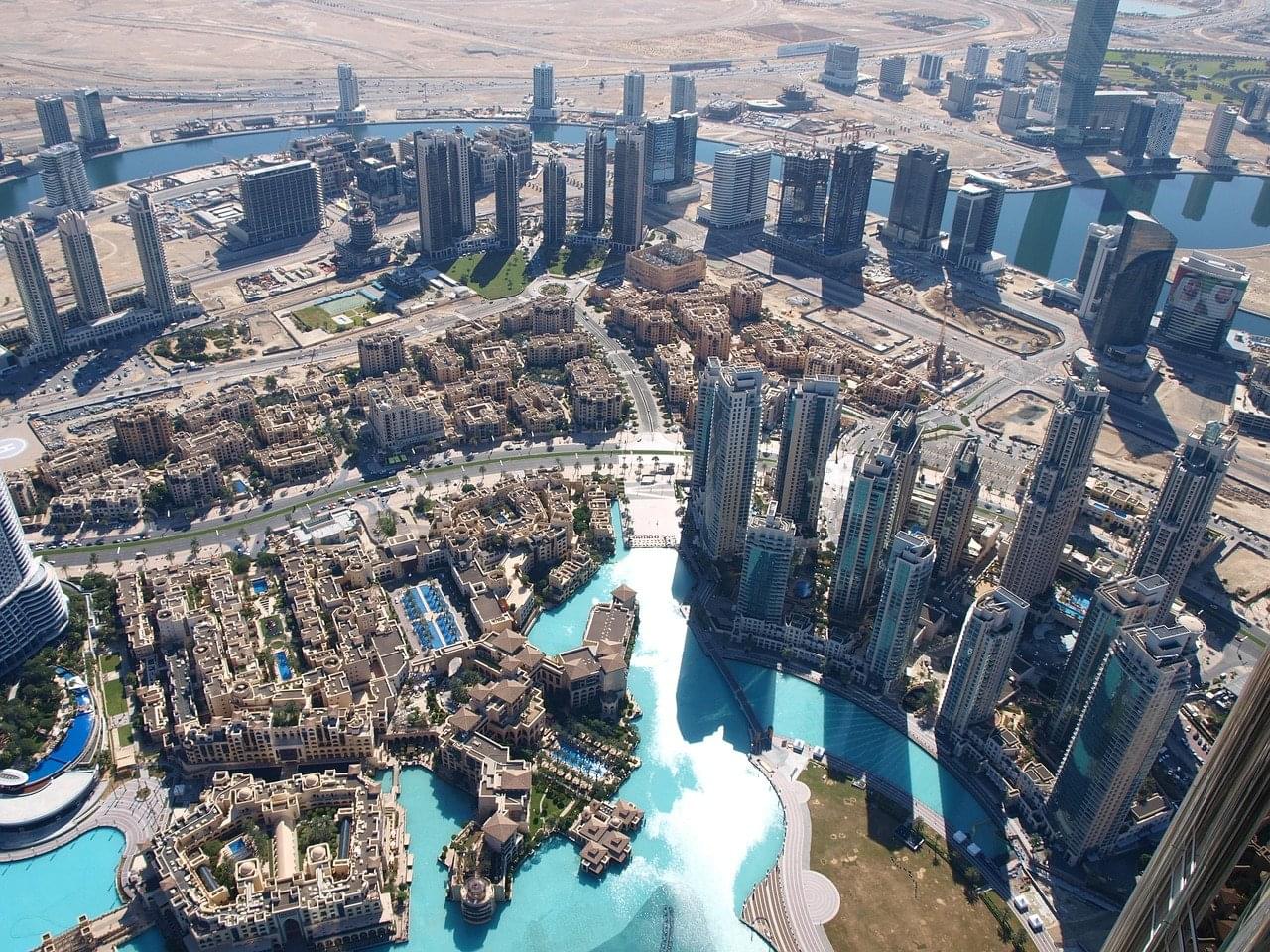 Sourcing in the UAE has never been more significant than right now.  With the Dubai Expo 2020 expected to create more than 200,000 jobs across various sectors and nearly half of Middle East firms planning to hire for new posts ahead of the event, the need to source local and international talent is at the top of the agenda for recruiters.  However, with great power comes great responsibility and recruiters now have a big job on their hands in terms of finding quality candidates.
The Talent Gap Report was recently compiled by LinkedIn and TNS Research, where more than 300 talent acquisitions leaders and 1,500 professionals in the UAE, Saudi Arabia, and Qatar were surveyed in order to get a better understanding as to why finding talent can be particularly challenging.  The study shows not only the struggles faced by recruiters in the UAE but also proposes the possible solutions to help bridge the talent gap that exists in MENA.
This post will highlight the 4 key considerations for hiring candidates in the UAE – what you need to know, what you'll be surprised to find out and the tips you can use to make your recruiting process more effective.
Consideration #1: Social Network Optimization
There's a significant disconnect between where UAE candidates are looking for job opportunities and where companies are posting them.  The report shows that companies are generally using recruitment agencies and their own company websites to advertise positions.  Meanwhile, social networks are the number one platform that professionals are using when looking for opportunities and researching companies.
Unfortunately, the UAE is lagging behind when it comes to using social media platforms for recruiting purposes. A large percentage of firms don't have a company page on LinkedIn, Facebook, Twitter or Instagram (or do, but don't update those pages with consistent content).  This means that although a company could have any number of suitable openings, potential candidates may not even get the chance to view them – or even worse, could have already written off an organisation based on its lack of social media activity.

 The platforms that employers are using to post openings versus the platforms that professionals are using to look for job openings in the UAE.
Solution: Spend some time working on your company's Facebook, Twitter, Instagram and Linkedin pages.  Make sure that the company ethos sets the tone for what will be posted on social media.  It's also important to share job opportunities across all platforms as a way to reach as many potential candidates as possible.  Devise a plan that will incorporate social media into your recruitment strategy, and work with your digital team to create compelling content that will appeal to job-seekers as well as build your overall company brand.
Consideration #2: Nationalization
Despite the fact that nationalization has been a huge talking point in the MENA region for some time now, only 28% of UAE employers are actually taking action to attract Emirati talent.  This pales in comparison to Saudi companies, 80% of which are targeting national citizens for new job opportunities.
The Talent Gap Report results also found that 31% of the Emiratis surveyed feel that their job does not match their field of study/expertise, and 38% felt that their salary and benefits are less than the expectations they had for their skill set.  Therefore, it's essential that the national talent pool is qualified both in education and work experience to meet the requirements of the growing economy.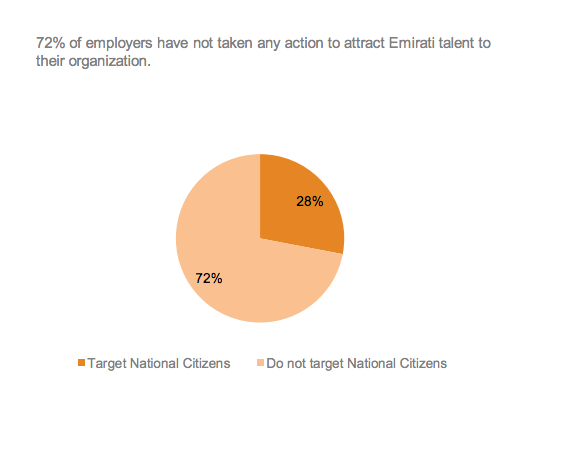 Solution:  As a recruiter in the UAE, it's hugely important to have a transparent recruitment process.  A crystal-clear job description is also important to have from the outset in order to attract top talent on a national scale.
Not all hope is lost for nationalization in the UAE, however.  Etihad Airways was crowned as the winner of the 'Nationalization Initiative of the Year' award at the Middle East HR Excellence Awards 2015.  Over 1,000 UAE nationals were hired by the airline in 2015 alone – bringing a total of 2,700 Emirati employees across a range of positions within the company.
Consideration #3: Which Skills Are Important – Company Vs. Candidate
The skills that are considered to be most important for those who are recruiting for roles in the UAE include technical expertise, multicultural experience, and strong communication skills.  However, these don't rank as high with professionals, who rate decision-making capabilities, analytical and effective time-keeping skills at the top of their list in terms of what they consider most important in the UAE.  With a gap like this, it's easy to see how certain skills that are available from the pool of talent may not necessarily be the ones sought after by employers, making the recruiter's role all the more challenging.
The skills considered most important to UAE employers Vs. UAE professionals
Solution: In order to find candidates that have the experience and skill set required for open positions, it's imperative that you highlight these particular skills in the job description.  Transparency is vital.  Make sure that there is a clear understanding of exactly what the job will entail for candidates, that way you can be confident that you are finding the right people for the right jobs at the right time.  The last thing you want is for professionals to take on roles that don't match their skills, so you absolutely need to list what's most important from the outset of the recruitment process.
Consideration #4: Hard-To-Fill Positions
Senior level positions are becoming increasingly harder to fill in the MENA region.  In the UAE 15% of employers list 'Information Technology' and 'Human Resources' as the most challenging positions to recruit candidates for.  12% of employers consider 'Engineering' to be a discipline that's hard-to-fill, while 'Sales' and 'Financial Management' fared slightly better with only 7-8% of employers having difficulty sourcing candidates.  There's no doubt that technical talent is notoriously difficult to access and recruit in the UAE, with many potential candidates not being active job seekers.  However, this does not necessarily mean that these professionals are 'unfindable'.

Solution:  Become an expert on how to use the powerful search tools on LinkedIn and other recruitment platforms for sourcing.  It is here that you should have the ability to attract and retain passive candidates for hard-to-fill or niche roles.  It's also important to spend some time planning your hiring strategy for the long term.  That way you can work towards creating a talent pipeline that you can tap into as more opportunities present themselves.
Are you having difficulty recruiting for senior-level opportunities in the UAE?  Are your LinkedIn search skills up to scratch? Find out how to get the most relevant results from your searches, reach out to up to 95% of the people that you find and save yourself time finding quality candidates with key skills by watching our video: Smart Search Tactics in Recruitment below.  Don't miss the opportunity to get in on the ground floor and make your sourcing process more effective! 
Find out how the likes of IBM, IKEA and Siemens
drive hiring excellence with SocialTalent
---