Keep up with the latest hiring trends!
/
/

truDublin Schedule of Tracks just announced!
truDublin Schedule of Tracks just announced!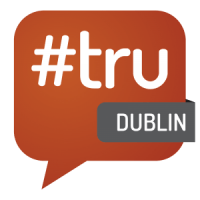 With just over a week to go, we're thrilled to announce the (near) final track listing for this year's truDublin. We've packed 22 tracks into this one day event and have trimmed it down to 45 minutes per track to keep everyone on their toes! Alongside old favorites like Culture, Employee Referrals and the Candidate Experience, we're mixing it up this year with two case studies (Country Branding & Workforce Engagement), no less than 2 sessions on the Science of Recruitment Marketing (LinkedIn & TMP Worldwide), 2 Graduate tracks, a lesson in Google Marketing, 2 debates on how recruiters are losing their sales mojo and even a genuine former Irish rock star leading one of our most hotly anticipated tracks! Thanks to our fantastic sponsors, Social Talent (that's us!), Sigmar Recruitment, The National College of Ireland, Monster, Bullhorn, Kelly OCG and StackOverflow, we're providing attendees a with breakfast, lunch and drinks afterwards, all for only '¬49 per ticket.  Of course, we couldn't do any of it without our amazing track leaders to whom we are enormously grateful! Check out the line-up below!
If you haven't got your tickets yet, WHAT ARE YOU WAITING FOR? You can get them here.
Don't forget, the unconference is structured with concurrent tracks started by our track leaders, and the conversation will continue with you and your fellow peers sharing best practice and debate. 
Agenda

Track Leaders

Track Discussion

09:30-10:15

Paul Lanigan

 (Sigmar Recruitment)
Are Permanent Employees a thing of the past?
Bill Boorman (truEvents)
Postcard from America: Recruiting Innovation
Lisa Jones (Barclay Jones)
Are Recruitment Agencies Anti-Social?
10:15-11:00
Padraic McMahon (LinkedIn)
Bringing Sexy Back (with data!)
Morgan Pierce (ReferStar)
What's wrong with non-Employee Referrals?
Jennifer Kennedy (TMP Worldwide)
Identifying Employment Branding Metrics & Finding Solutions
Aki Kakko (Joberate)
Mobile: An Experience, Not Just A Screen Size
11:00-11:15

Break & Networking

11:15-12:00
Dave Hazlehurst (@googledave)
How to hire staff for under '¬90 per hire
Peter Cosgrove (CPL)
Computers are making us worse recruiters, not better!
Gordon Lokenburg (eBuddy)
What people sourcing does to mankind
12:00-12:45
John Dennehy (Zartis)
Country Branding: Ireland, a Case Study
Jarlath Dooley (Version1) 
How fixing Employee Engagement doubled Employee Referrals
Holly Fawcett (Social Talent)
Working for Free
Johnny (Social Talent), Gordon (eBuddy) & Shane (Intelligence)
Cool Tools for Recruiting
12:45-13:45

Lunch

13:45-14:30
Michelle Fogarty (Twitter) 
Recruiting for Culture: Why you should always interview in fancy dress!
Caroline Kennedy (NCI)
What do employers want from Graduates and Colleges?
David Stott (Bullhorn)
Social Recruiting: Limitless Possibilities, Limited Return!
14:30-15:15
Marina Morrissey(Sigmar) & Jane Babb (Arthur Cox)
Graduates: The Opinionated Generation or Generation Me?
Clare Mulligan (Clare Mulligan Consulting) 
Cultural Diversity in the Workforce
Deirdre O'Sullivan (Enovation) & Tony Fernandez (The Now Factory)
Playing with the big boys: How Irish startups compete for talent
Lisa Jones (Barclay-Jones) & Peter Cosgrove (Cpl)
Should Recruiters Be Bloggers?
15:15-15:30

Break & Networking

15:30-16:15
Johnny Campbell (Social Talent)
Are Machines Smarter than Recruiters?
Bill Boorman (truEvents)
Everyone's an Active Candidate
Shane McCusker (1ntelligence)
Recruiters don't care about Candidate Experience
Ivan Stojanovic (JobsBoard.ie)
How can mapping software help your recruitment?
16:15-17:00
Rowan Manahan (Trainer & Coach)
I didn't sign up for this shit' : How disillusionment starts at the Interview (Group Track)
What is The Recruiting Unconference?
The Recruiting Unconferences or TRU Events are a series of pure unconferences organised worldwide, where the emphasis is on conversation, communication and the free exchange of ideas and experiences, (dis)organised by Bill Boorman. Recruiting Unconferences are based on the unconference or BarCamp principle, this means that everybody can be an active participant instead of listening to speakers and watching presentations all day. TRU events have proven to be a great way to learn a lot in a very short time, but also to meet new people and network.
With kind thanks to our TruDublin Sponsors: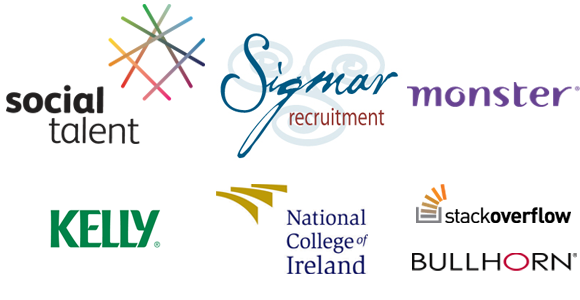 The Line-Up so far:
Padraic McMahon


Talent Solutions, LinkedIn

David Stott


EMEA Sales, Bullhorn

Dave Hazlehurst


"Google Dave", Ph.Creative
Michelle Fogarty
Head of HR, EMEA, Twitter

Jennifer Kennedy
Business Dir, TMP Worldwide

Rowan Manahan


Author, "Where's My Oasis?"

Jarlath Dooley


Head of HR, Version1

Robert MacGiolla Phadraig


Director, Sigmar Recruitment

Clare Mulligan


Organisational Psychologist



Ivan Stojanovic,




CEO JobsBoard.ie

Morgan Pierce
CEO, ReferStar

Bill Boorman 
#tru Founder

Peter Cosgrove


Director, CPL

Johnny Campbell


CEO, Social Talent
Find out how the likes of IBM, IKEA and Siemens
drive hiring excellence with SocialTalent
---