/
/

Webinar: 6 Trends to Change Recruitment in 2013
Webinar: 6 Trends to Change Recruitment in 2013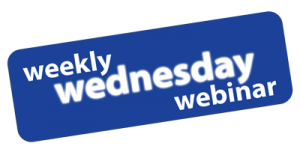 Our Webinar on Wednesday was our first one of 2013, and what better way to recap on 2012 than to gaze into our imminent future! In this 30-minute webinar, we look at 6 key trends that will change the way we recruit in 2013:
Social Media,
Mobile,
Video,
Big Data,
Direct & RPO Recruiting, and
Global Specialism
Don't forget to sign up for next week's free webinar, on LinkedIn's Q4, where we look through all the changes to LinkedIn over the last three months, from the roll-out of new profiles, new company pages, recruiter products and changes to profile visibility. Going live on January 30th at 4pm GMT (5pm CET, 11am EST, 8am PST), register here!
Find out why over 400 staffing
firms choose SocialTalent Evolve
---
Find out how you can increase your revenue and profitability
with Evolve from SocialTalent