Keep up with the latest hiring trends!
/
/

The Key Benefits of Mobile Learning
The Key Benefits of Mobile Learning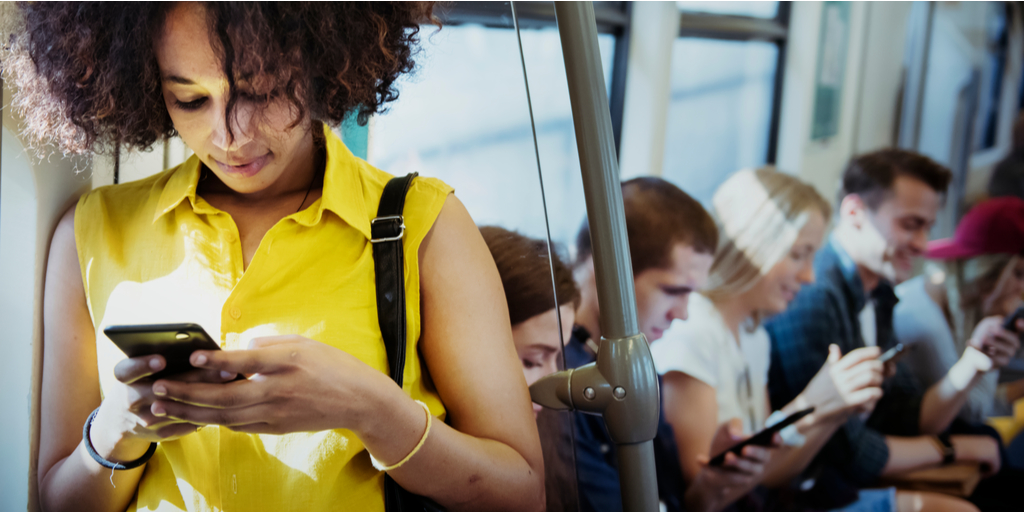 Mobile learners complete course material 45% faster than those using a computer. What's more, they will retain the information for longer due to the content being shorter and more bite-sized.
71% of Millennials say they connect more with mobile learning than L&D activities delivered via desktop or formal methods. 
With more than 25 million workers in the United States commuting for over 90 minutes per day, the demand for mobile learning is growing. 
We've outlined three key reasons why you should adopt mobile learning now. 
Make your commute count
In America, the average, one-way commute time is 26.1 minutes, according to the Census Bureau.
If you commute to a full-time, 5-day-a-week job, roundtrip that adds up to 4.35 hours a week and over 200 hours (nearly nine days) per year.
Can you really say that you're making the most of that time?
We recommend that our learners spend 30 minutes per week on their SocialTalent training for the best possible results.
Taking your learning on the go is one of the easiest ways to save time, and will guarantee that you can prioritise learning in your schedule each week.
Bite-sized delivery
Anybody who has sat through a day of workshops, talks and presentations can certainly speak to the joy of brevity.
Concise, bite-sized delivery is prized for it's ease of use, but it also helps people to retain information easily, and recall it readily.
Lynne Millward, in his book Understanding Occupational & Organisational Psychology, says that information is most likely to be meaningfully processed when it is presented in small chunks.
Bite sized courses are perfectly tailored to our brains propensity for brevity, and will therefore reap the greatest return on investment.
Flexible learning
While we may all rank learning highly on our career goal paths, it can be daunting to find time during the work day to sit down and do some training.
How often does your leaning need to shift in priority when a last-minute task is introduced to your schedule?
Mobile platforms, and the flexibility that they boast, allow learners to bring their content on the go.
This avoids interruption of learning in the office throughout the day, and allows for a productive 'distraction' on the train home from work.
The freedom to learn what you need on the go is essential if you want to reach your weekly goals – and mobile learning allows this possibility.
SocialTalent Mobile Learning
At SocialTalent we've been championing mobile learning for some time. We're now excited to announce mobile downloads!
Now you can download your content on Wifi, and watch it on the go, completely offline. No more worrying about data fees or patchy Wifi.
Check out the SocialTalent app on iOS and Android right now, and start making the most of your commute.
Find out how the likes of IBM, IKEA and Siemens
drive hiring excellence with SocialTalent
---