Keep up with the latest hiring trends!
/
/

Fresh content on SocialTalent this week
Fresh content on SocialTalent this week
Learning should always reflect what is going on in the industry. New ideas and best practices are needed, especially with how much the landscape of work has changed. What were initially regarded as only fleeting adjustments, like work-from-home, have become standard. So it's important to make sure the content you are consuming relates to this. 
As is tradition, SocialTalent is always on the pulse. We have expanded our offering of missions and this week's release sees a bumper addition of new courses directly related to remote working. We're also excited to offer a distilled version of John Vlastelica's ever-popular Predicting Success module. Take a look…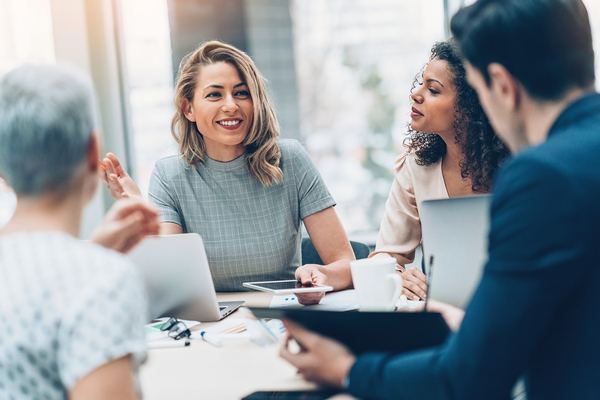 Managing remote teams
If there's one thing that the global pandemic taught us, it's that work can be done outside the office – and sometimes with more success! Even without uncertain futures, remote work is here to stay. So we need to get really good at managing from afar. Luckily, SocialTalent now has a complete toolkit to ensure this. Presented by industry experts Jason Lauritsen and Linda Jonas, this comprehensive collection of eight missions (phew!) will help keep your teams engaged and productive when working remotely.
Developing the right mindset to manage remote teams

Communicating effectively as a manager when remote

Balancing care with accountability in remote teams

Fostering productivity and motivation with remote teams

Making remote meetings work

Keeping remote teams connected

Confronting poor performance with remote direct reports

Making feedback work in remote teams
Working virtually is not a new concept for some, but its larger (and lasting) prevalence means that best practices are vital. This extensive series on managing remote teams will equip you with the skills and knowledge needed for success. Check out a sneak peek of the content below.
Predicting Success lite
Top talent expects capable interviewers and a fair recruitment process. As a hiring manager, you want to make sure your interviewing team is aligned on what good looks like, while also having a clear criteria that ensures diversity. And getting this quickly is important. In this 75-minute version of John Vlastelica's Predicting Success series, you will find out how to get speed, quality and diversity out of your interviewing process. Learn how to get the right talent for your organization and foster a great candidate experience.
Before you go and add these missions to your learning paths, why not subscribe to our newsletter? It'll keep you in the loop with everything SocialTalent. You can also find us on LinkedIn and Twitter. Happy learning!
Find out how the likes of IBM, IKEA and Siemens
drive hiring excellence with SocialTalent
---