Keep up with the latest hiring trends!
/
/

SocialTalent new content release
SocialTalent new content release
There are so many important factors when it comes to talent in the workforce. Every stage of engagement with candidates is vital for success. If your organization is misfiring at any point in the cycle, you run the risk of losing or alienating prospects which could be a huge value add. With this in mind, our bumper content release features four missions which are designed to aid you throughout this whole process.
Dealing with three of our four content pillars (find, hire and onboard) these new and updated courses each tackle a unique issue. From a leader's role in onboarding to the importance of storytelling when hiring, you'll be aptly guided by Johnny Campbell and the latest addition to our faculty of experts, Simon Haigh, throughout. Let's take a closer look…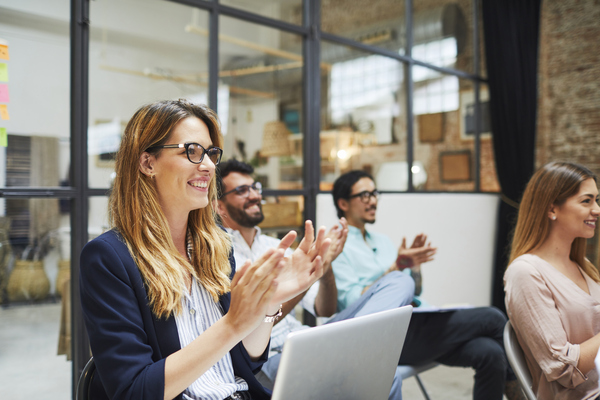 Onboarding: Your role as a leader, with Johnny Campbell​
Did you know, only 12% of employees think their company did a good job with their onboarding?  As leaders, it is your responsibility to welcome new hires into your company and team. By broadening your perspective of the onboarding stage, and understanding the importance of belonging and relationships, you will enable them to thrive. In this mission, Johnny Campbell will give you practical strategies to set your new hires up for success. And, you will also learn when and how to reboard existing employees.
Hiring manual for a cohesive and inclusive growth culture, with Simon Haigh
​
Simon Haigh, the growth strategist, will show you how to adjust your interview process to ensure it is aligned with hiring candidates with the right attributes to build and sustain a cohesive and inclusive growth culture. In this mission, learn about the key personal attributes necessary to build cohesive and inclusive growth, and how to assess for them at the interview stage.
Talent Magnet: for Hiring Managers, with Johnny Campbell​
Often, candidates fail to relate to recruiters and are reluctant to engage with them when they reach out with a job opportunity. However, candidates tend to view hiring managers as peers. Or people who work in the same sector, with the same skills and who are on the same career path. As a result, they are much more likely to engage with hiring managers about open opportunities. That's why it's incredibly important for hiring managers to position themselves as talent magnets.​
Storytelling for Hiring Managers, with Johnny Campbell​
Not only is storytelling a hot business topic right now, but it's also one of the hidden difference-maker skills that can lead to success in our careers and personal lives. Storytelling has the ability to persuade and sell information. It has a point of view and can help increase understanding for those listening. In this mission, you'll learn the five types of stories you must tell in your role as a hiring manager. Discover the simple structure that every story follows to capture the imagination and attention of our stakeholders.
Did you catch Simon Haigh on our weekly show The Shortlist? Check it out below.
Interested to see how SocialTalent could help your organization achieve hiring excellence?
Get in contact
with us today. We can't wait to hear from you. And don't forget to sign up to our
newsletter
and follow us on
LinkedIn
to keep up-to-date!
Find out how the likes of IBM, IKEA and Siemens
drive hiring excellence with SocialTalent
---