Keep up with the latest hiring trends!
Apply With LinkedIn set to change the job applications world, one button at a time
LinkedIn have announced their new Button designed for employer's websites, called Apply with LinkedIn.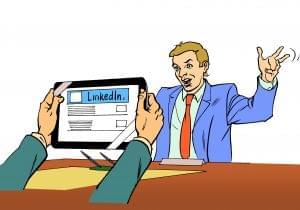 They're planning to launch their new button within weeks, which will enable companies advertising jobs to embed the Apply button in to their job-posts, and allow candidates to apply for positions using their LinkedIn profiles rather than a complex multi-step process of uploading their CV (which normally can only be done via a computer). So, a potential new hire surfing the web on their smartphone while on their morning commute can see your job-post and apply there and then with the tap of the Apply With LinkedIn button, and their profile is sent across for consideration for the job.
At the truDublin conference, we heard from recruitment agencies and corporates who intended their job applications to be viewed by candidates who would then email the job back to themselves so that when they're at their desktop rather than smartphone, they can apply with their CV, insert a cover letter etc. Thankfully, that process will now no longer be as labored and wasteful of your time. Applicants can be asked for a cover letter, which can be written on the spot and emailed from their phone, or answer specific questions for pre-screening. LinkedIn will organize and screen candidates in to categories, shortening the time spent analyzing CV's and getting to the interview process that bit quicker.
But this is not a mobile-only button: it will be present on web-page screens too, but since a growing share of web-traffic is coming from mobile browsers, it makes a huge amount of sense to gear this button towards mobile.
A true innovation, and one that's so simple!
Find out how the likes of IBM, IKEA and Siemens
drive hiring excellence with SocialTalent
---