Keep up with the latest hiring trends!
Social Scheduling for Recruiters: Getting More Bang for your Tweets
If you're using social networks like Facebook, Twitter and LinkedIn to deliver your messages to your target audience, chances are you're posting all of your best stuff during work hours. There has been much research conducted in to the lifetime of posts on social media, and with the lifetime of your tweet living just 3 hours, the excellent job spec that you posted out the minute you received it this morning may be long gone by lunchtime when your target audience would actually be reading it.
To solve this problem, many content managers have been set up to help you schedule your Tweets, Facebook posts, LinkedIn updates and Groups discussions. Here, we'll show you how to use two of the most popular and practical social sharing systems (that are free) for recruiters: Hootsuite and Buffer.
Scheduling your posts to social networks enables you as a recruiter to reach your target audience at a time that's going to reach as many of them as possible. The highest traffic for social networks like Twitter and Facebook is on morning commute times, lunchtime and between 7-9.30pm. For your post to be seen, it needs to be sent out during these peak times. But let's face it: you're also on your morning commute and eating your lunch and settling down to watch the evening soaps when these peak times happen. Don't worry about work eating in to your home-time, cleverly scheduling posts and quick-sharing across multiple social networks at once is a no-brainer.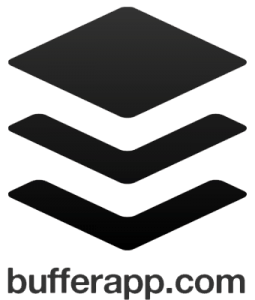 Buffer:
We use Buffer and we love it! Buffer is a Twitter-based application that lets you schedule your tweets so that they come out at predetermined times (these predetermined times are based on an analysis of your social activity and the success rates of your past Tweets, suggesting that you schedule posts for times that have been most successful for you so far). There are three types of Buffer accounts – Free, Pro and Premium. The Free account allows you to "Buffer" up to 10 posts at any one time while Pro, which costs $10 a month, gives you 50 posts in your Buffer and Premium gives you unlimited Buffered posts.
One of the best thing about Buffer is that you can add tweets to your Buffer right from the web page you are reading, using a Chrome extension – like the exact webpage of your job-spec on your site, or if you're reading an interesting blog, article, post etc, just click on the Buffer app icon in the top right-hand corner of your screen and a pop-up will appear where you can write a quick tweet and Buffer will automatically add a URL shortened link to the page. Buffer will then add it to your schedule, or  you can choose to tweet it right out now. You can also Buffer retweets directly from your Twitter stream, editing the text if you wish and allowing Buffer to choose the best time to post it out for you.
This second feature is not to be understated. We noticed a massive uplift in the number of click-throughs to our website from Twitter once we started using Buffer; it's internal algorithm constantly tweaks the times that it posts your content to ensure that you achieve maximum engagement. No need to think twice about it!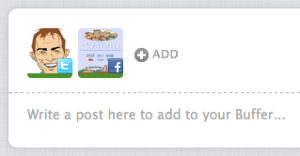 Features and Benefits:
A service like Buffer can be very useful in the strategies of those who are looking to leverage the social power of Twitter to share information, like bloggers or online marketers.
Queuing up a list of tweets is really easy, potentially reacing more of your audience, which can, at the very least, increase your Twitter reach, drive traffic to your content, and raise your social influence.
Buffer show instant analytics – how many clicks your Tweet received, how many retweets you got and therefore what your potential audience was, how many favourites or mentions it received etc.
PS, big thanks to James Mayes of BraveNewTalent for prompting us to start using Buffer!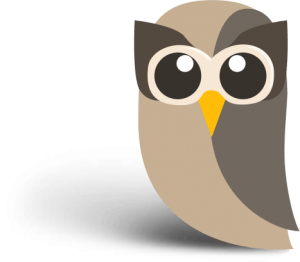 Hootsuite:
Hootsuite is a Content-sharing system for social networks that we've trumped for months, and while we personally use their Pro version (we pay about $20 a month), there is a free Basic version that's just as good. Hootsuite allows you to manage all of your social places (up to 5 accounts across Twitter, Facebook including Business Pages, LinkedIn including Groups, Google Plus including Brand Pages, Tumblr and Flickr), publish your posts directly through Hootsuite to multiple networks at once, schedule posts for premium times of the day or week, and track your conversations and measure your campaign results.
To use Hootsuite, you simply synchronise your accounts (in the left toolbar, click on Settings > Social Networks > Add Social Networks) and brand pages that you or your team manage for your business. When it comes to writing a post to distribute to these social places, simply write your post in the bar provided, and then click on the profiles that you want to send it to, and if you're scheduling your post to send later, simply select the time and date.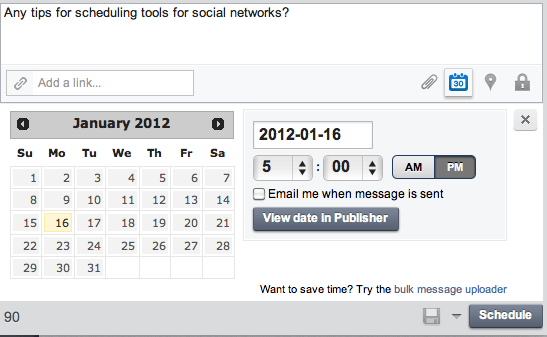 Features and Benefits:
Scheduling posts to your social places is simple and easy, so no longer should you be sending Tweets or LinkedIn updates out of hours from outside the office. Leave work at work, and get on with your weekend.
You can post discussions to LinkedIn Groups, which many other content-manager systems cannot do.
You get a built-in URL shortener, and analytics for how your links are performing (how many clicks etc).
You can collaborate as a Team Member with your colleagues on multiple accounts.
[box type="shadow"] We would greatly recommend that you DO NOT post to Facebook using external applications like Hootsuite or Buffer, even though they're both perfectly capable of doing so. Facebook's EdgeRank algorithm actively punishes brand pages using external apps and your page fans will not see your content. Instead, post directly through Facebook. This, unfortunately, means you can't schedule your posts like you can for Twitter, Google Plus, LinkedIn etc. [/box]
Have you got a content-sharing application that you like to use? Let us know in the comments.
Find out how the likes of IBM, IKEA and Siemens
drive hiring excellence with SocialTalent
---