Keep up with the latest hiring trends!
Designing the Perfect Recruitment Process - Notes from the Webinar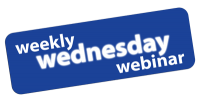 Yesterday's webinar on Designing the Perfect Recruitment Process using Bright's CV Screening Tool, SurveyMonkey questionnaires and Sonru's automated video interviewing tool, was jam packed and judging by our audience's reaction while on the webinar, rather impressive with the awesomeness of the tools themselves.
In it, we demonstrate how to strip out a significant portion of time that is very often wasted by the HR and Recruitment team in CV screening, phone interview and 1st round interviews. Bright's Score Calculator (a CV Screening Tool, available here) will parse all CV's you load into the system and rank them out of 100 against the job description you entered. Those with the highest score are best suited to the job role, and it sorts hundreds of CV's in a matter of seconds.
The Phone interview is where you clarify a few key points with the candidate to ensure that they're suitable to be considered, but this again is a time suck. SurveyMonkey is the world's best-known survey and questionnaire tool, and they allow you to survey whoever you like with up to 10 questions for free. Simply set up your questions, send the candidate the link to the survey, set a deadline to have it completed by, and only bring forward those who meet your criteria.
The First Round Interview is probably the greatest time suck, for both the HR team and the candidate, interviewing people who ultimately don't get the job. Instead, we've used Sonru, an automated and recorded video interview tool that enables recruiters to send the interview to the candidate, they then take the interview in their own time, their responses are recorded and the HR team and hiring manager can watch it back and officially mark them in or out for in-person interviews.
The expectations are that there is a greater time saving, greater impression on the candidate of the company for using innovative selection techniques, a greater interview to offer ratio (because you only interview those who've made it through three rounds already), and because of the innovative impression you've created on the candidate, a greater offer to acceptance ratio too!
Watch back the webinar above to see these tools in action. Have you any suggestions for time-saving in the recruitment and selection process? Let us know your thoughts in the comments.
Find out how the likes of IBM, IKEA and Siemens
drive hiring excellence with SocialTalent
---