Keep up with the latest hiring trends!
TruLondon: Make Viral Videos for Recruitment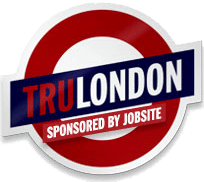 Every company director hears about "viral videos" and says that they want one, but often haven't a clue how to go about making one. Recruiters, both in-house and agency, will generally feel that a viral video couldn't possibly help them in their work, and also haven't a notion about what it takes to make a viral, nor do they know what to make one about.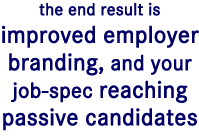 What if we told you that it's actually really simple? It doesn't involve a huge production team or loads of money, and the end result is improved employer branding and/or your job-spec reaching more of your target market than traditional job-board marketing, potentially reaching masses of passive or non-active candidates that you would have missed before.
We will be attending the Tru-London Recruitment Unconference on September 1st and 2nd and hosting two-hour Viral Video masterclasses throughout the conference. We will be demonstrating the who, what, when, where and how of Viral Videos, using programmes like Xtranormal and Animoto, Final Cut and iMovies (for editing), how to go about lighting, planning your shots and using story-boards, the importance of using rushes and fillers, distribution of your video through social networks and getting it to go "viral" with engaging content.
During the masterclasses, we can make your company video there and then, using uncomplicated equipment from camcorders, iphones and flip cameras. We will have a professional lighting rig set up to demonstrate how to use lighting to enhance your video, as well as a green screen to demonstrate some quick and easy special effects.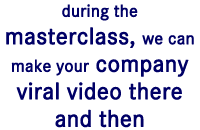 With Xtra-normal, we will show you how to use animation to make a video with this great and really inexpensive product (about $3 to make a video, not bad at all!), and broadcast it on YouTube on your company's branded YouTube channel (which we will show you how to make too).
This unmissable recruiters conference-slash-brainstorming-session is on in the City Hotel, Osborn Street, London and you can get your tickets here. A live-stream of interviews on the day will be broadcast by the editor of Recruiter magazine. If you'd like to make a Viral video, email us your ideas and we can help you to flesh out a story-board and make the video at the conference.
Here's a video we made earlier:

And here's one we made for a job-opening in our sister-company Select People a few months back (PS – it contains bad language):

Find out how the likes of IBM, IKEA and Siemens
drive hiring excellence with SocialTalent
---