Keep up with the latest hiring trends!
How to: measure your online candidate application flows and who drops off the wagon
From our blog post on Tuesday about the User Experience of recruitment and career websites, we suggested that you measure your candidates flows throughout your site to see how many follow through with the application and how many drop off and where. We've had a few people ask us exactly how to do this using Google Analytics, so here's how:
Firstly, you will need to be an administrator of your Google Analytics account.

When in Google Analytics, click on your Admin section from the top right of the main navigation bar, and then click on the Goals tab when in Profiles (see image below).
If you're setting up a goal for the first time, you'll see this: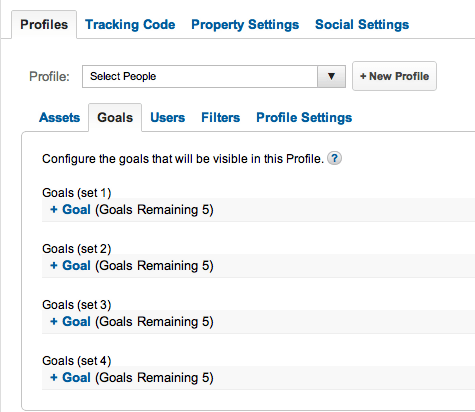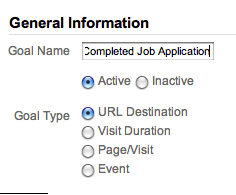 You can set up to 20 goals within 4 sets (5 goals per set). You can measure different kinds of goals, for when clients reach a particular destination URL (like the "Thank You" page after completing submitting their CV), a Time on Site goal (measuring perhaps how many visitors stay past a certain length of time), or pages per visit goal (if your goal is for visitors to see at least three pages, for example, then set one of these up).
For the purposes of measuring the online job application flows, we'll pick URL Destination.
Within this, you'll need to name your goal something you'll recognise, for example "Completed Job Applications".
Then you need to enter the goal URL that you want to measure how many people actually reach. If you have a Thank You page that is shown only when candidates have submitted their application, then enter the URL of this page (found in the address bar).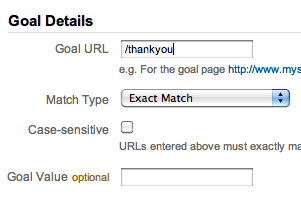 Goal Value – This is an optional measure, but is used to measure the ROI of your site. If you assign a monetary value on each candidate or you know that you place an average of 5% of all candidates that apply to you and each placement is worth $1000, then you may want to assign a Goal Value of $50 per candidate. This will help you to realise the value of each candidate who comes to your site.
Goal Funnels – These are really useful to measure the flow of applicants and where they might be dropping off – it's all well and good knowing how many people actually applied but it's even more worthwhile knowing how many started off in the process but didn't finish for whatever reason. There are some excellent CRM systems which can measure "unfinished baskets" or unfulfilled transactions, like Salesforce, but this is a (free) way of getting similar data to help you in your website performance analysis.
So, to work the funnels: These are a series of pages that your customer lands on in order to end up at your destination URL. So if you have several stages in the application process, from setting up an account, uploading their CV, filling out profile information and contact details, to then finally hitting apply, then identify each of these steps in your funnel.
Tick the Use Funnel button, and then start identifying each step. Note: your URL shouldn't contain the main domain of your site, only the section of the URL that relates to that specific page – eg, socialtalent.co/ is our domain, but resources/?page_id=6097 relates to a specific page on our site.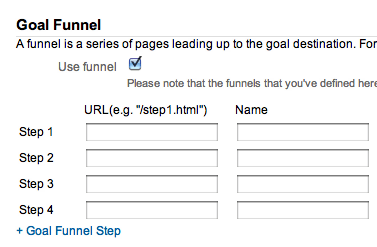 Checking your Reports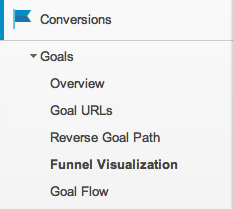 Now that you've begun to measure your candidate flow on your website into an easy-to-calculate goal conversions, here's how to see the drop-offs and completions of your candidates.
In your main Analytics dashboard, go to Standard Reporting, then click along the left-hand panel on Conversions, and Goals. From here, go to Funnel Visualisation.
Now here you can see exactly how many people landed on your first page (the job description page, for example), how many then continued on by clicking Apply versus those who dropped off and went elsewhere or exited the site altogether, and down again and again until you reach your final destination.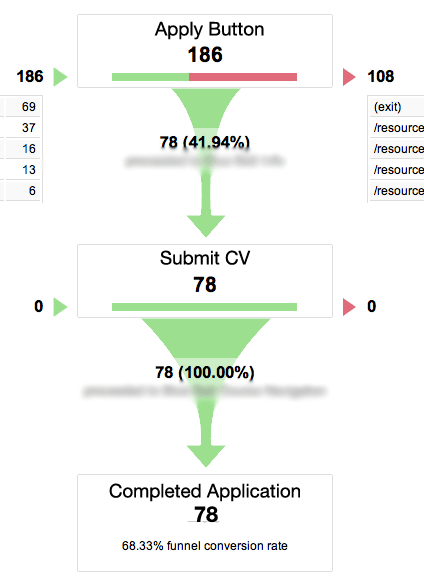 This visualisation is really key to understanding your online job application process – is it too long? Is there a spot where people give up? Or is everyone who starts the process following through? These accurate stats on your own site are really important to understand and feel confident that your site is working for your business. If it's not working, then use these real-time and accurate analytics to influence your decisions in changing the process until you get as high a conversion as you can.
Hopefully you found this useful! Feel free to let us know your thoughts in the comments!
Find out how the likes of IBM, IKEA and Siemens
drive hiring excellence with SocialTalent
---