Keep up with the latest hiring trends!
In a Great LinkedIn Group? Now the Stats Are Public to Prove It!
Have you ever wondered about a
LinkedIn Group
, whether joining it was really a good idea in the first place, considering that all you get is a daily digest email with hundreds of worthless discussions that are of absolutely no interest to you? That email goes straight to delete, right? Or even worse, how about joining a group that's like the streets of the wild west, only thing between you and the Saloon is dust and tumbleweed. Bore. Waste of time. But how can you tell whether a Group is really worth its salt?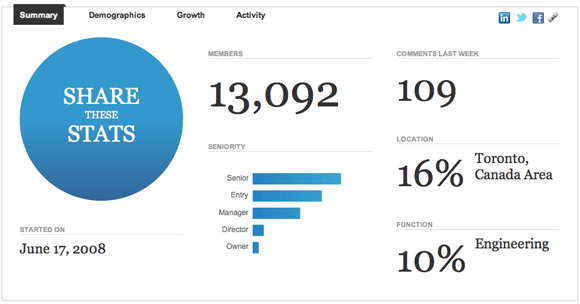 LinkedIn launched last week (rather quietly, and we only stumbled upon them) new graphical statistics for groups, giving insights in to group members' demographics, the group growth and the group activity.
These new graphical statistics makes LinkedIn groups open and answerable to the LinkedIn public, allowing members to see how active a group may be and what experience they can expect to get from participating in a group. It also shows the men from the boys, highlighting low-activity groups from super busy ones, the groups with a high level of company directors and owners over those in entry-level roles, the main location of the group's members, the dominant functions and industries in the group, what the group's growth rate is and generally if its a good place to be.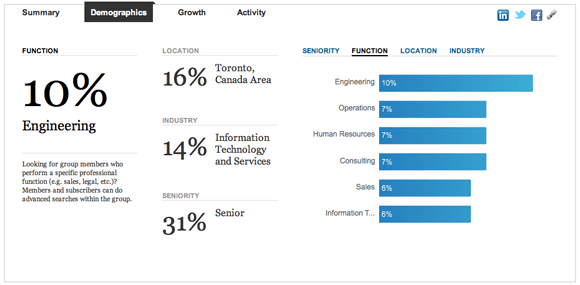 Transparency was always available in LinkedIn groups to group members, enabling members to search the group for other members who would make good connections, and seeing where they lived and worked, but these great new at-a-glance stats make these demographics much more clear.
With over 1 million LinkedIn groups available, and a limit of 50 groups to join (plus up to 20 subgroups), it makes sense for people to participate in groups that are worth participating in. It makes it more of a challenge for community managers and group owners to ensure that their groups are busy hubs of conversation and active discussion, sharing best practice and knowledge with the group and inspiring business connections and development. Who knows, the people who converse with you on a group discussion may well become your next customers and clients!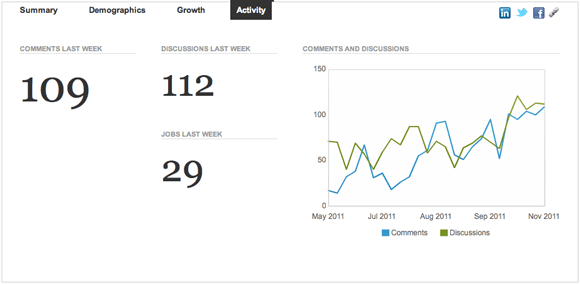 Do you own or manage a LinkedIn group? How do you ensure that you encourage new membership and maintain the quality of discussions posted to keep conversation and activity alive and well? Let us know your thoughts in the comments.
Find out how the likes of IBM, IKEA and Siemens
drive hiring excellence with SocialTalent
---