Keep up with the latest hiring trends!
Indeed.com's acquisition by Recruit Co is a vote for Job Boards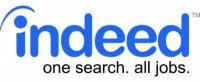 Mondays are always interesting in the Recruitment world. Recruiters worldwide arrive to their offices to find their inboxes full of applications to jobs from the weekend jobhunters. Mondays are busy, filtering through the applications to spot the gems among them. A recruiter who doesn't have at least ten calls to make to excellent applicants that came to their inbox on a Monday is missing a trick.
On Monday, Recruit Co, the Japanese HR company, signed on the dotted line to acquire the world's most popular online job board, Indeed.com, for a reported near US$1 billion, announcing the acquisition just before midnight west-coast US time on Monday night.
Tuesday was alive with the news that Indeed had been acquired, in a move that will see the Asian giant get a slice of the huge recruitment pie in the US and Europe. Why, one might ask, would they bother? Because Job Boards Work.
"Social Recruiting" does not discount job boards, but many have thrown them by the wayside, favouring social networks as their pure source of hire. Two years ago, the trends were looking more and more as if consumers weren't using job boards as much anymore since site visit numbers dived and the prevalence of social networks for researching and applying for jobs rose. However, that trend is being re-evaluated. Job seekers ARE using job boards. It's still the first place they look when they're looking for a new job. Job seekers apply for jobs directly through job boards. And recruiters are finding, interviewing and placing applicants who came to them through job boards.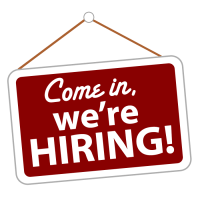 This acquisition is a really big thumbs up for the worthiness of job boards and their place in the recruitment mix in 2012 and for the future. While hard-to-fill roles for highly sought-after skills are going to take a bit more work and a head-hunter approach, the vast majority of vacancies from blue collar to C-level can be and are being filled through advertising and the databases of CV's that job boards typically provide as a service to recruiters (see our infographic from our survey of recruiters over the summer here). Often richer than online social profiles, databases of CV's contain full employment histories and PERSONAL CONTACT DETAILS of candidates!
So recruiters, while you may also headhunt candidates online, don't forget to advertise your vacancy first! Never neglect to broadcast to active candidates that you're looking for a new hire, you don't know who might end up in your inbox of a Monday morning!
Find out how the likes of IBM, IKEA and Siemens
drive hiring excellence with SocialTalent
---