Keep up with the latest hiring trends!
LinkedIn Essential Update for Recruiters: Tips from the Webinar
Following on from yesterday's Weekly Wednesday Webinar on social recruiting, here's the lowdown on all of the LinkedIn updates that are essential for recruiters as of March 2012. To watch the webinar for yourself, watch below:
6 LinkedIn Updates Essential to Recruiters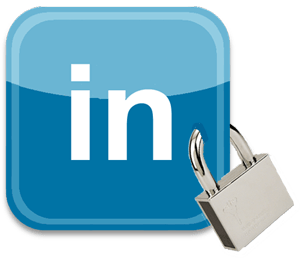 1. Locking Down The Data
Much thanks to Glen Cathey for this update: LinkedIn are beginning to lock down profile data from parsing software, copying and pasting profiles and more. This is being rolled out in bunches, so while you may not be affected right now, chances are within a few weeks you will see that you can't copy and paste text within a LinkedIn profile on the LinkedIn site.
According to an official LinkedIn response: "Your privacy and security are among our top priorities. As we strive to protect the information and integrity of accounts throughout our system, we have decided to disable the ability to copy the text on profiles viewable through our site. We apologize if this comes as an inconvenience; however, we believe that this function is vital to protect the data and privacy of our members as well as the LinkedIn web site."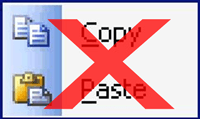 What this means for recruiters, particularly those that use software that parses LinkedIn profiles in to their ATS or other databases, is that we can't do this any longer. Products that simply parse copied data from the web will no longer be able to work. While LinkedIn say that this is to protect user data (which I'm sure is perfectly true), it also means that LinkedIn are forcing recruiters and businesses' hands in order to purchase LinkedIn recruitment products, of which the licenses are quite expensive. Read Glen's blog for more.
Update: We mentioned on Thursday that Drag&Tag will not be able to continue working with this new crack-down on user data by LinkedIn. Guy Rubin from Drag&Tag has been in touch to assure us that it will not effect how their product works, as it attaches the LinkedIn profile as a document to your database rather than just parsing files.
2. Changes to LinkedIn's 100% Profile Completeness algorithm
This change was rolled out two weeks ago (read the full blog about it here), and it affects how LinkedIn profiles are now ranked in a LinkedIn search result. LinkedIn are actively encouraging members to update their profiles and provide deeper detail in to their career history. The onus is now on members to input more information and in return see higher profile completeness, since beforehand many members were stuck at 85% because they didn't have any recommendations. Now, profile completeness is more in the control of members themselves, rather than having to wait on others to give recommendations. So what do you absolutely need?
– Add a profile photo
– List all the jobs or positions you've held (minimum of 2 past positions)
– Have 5 or more skills on your profile
– Write a summary about yourself
– Fill out your industry and (if you have one) post code
– Add your education
– Have 50 or more 1st degree connections.
The last on the list, have 50 or more connections, is quite a clever one. Now, members are being encouraged to network with the people they know and take a more active roll in their time in LinkedIn. Particularly for job-seekers, whose priority it should be to have a fully complete profile (more visibility in search results by recruiters), having 50 or more connections is really important. Encourage any job seekers you know to connect with you on LinkedIn and every other recruiter they can find. And recruiters, accept invitations to connect from job seekers. It helps you both out!

3. Similar Profiles
This was an exclusive feature of the top-tier product of LinkedIn, the LinkedIn Recruiter license. Based on semantic search and previous searching history through the whole LinkedIn database, LinkedIn will suggest other profiles that are similar to the one great profile you found in your search.
This feature was quietly rolled out to all users at the end of January this year (see this blog), so we hope you've seen some great uses for it in your sourcing activities. As with everything, there have been some problems with it, like no longer factoring location in to the mix or not keeping your NOT terms. So when you were looking for a brand manager in London, but not someone in retail, the profile suggestions may come in the form of retail brand managers from New York. I'm sure over time as more and more people use the facility, LinkedIn will refine its semantic search to take these in to account.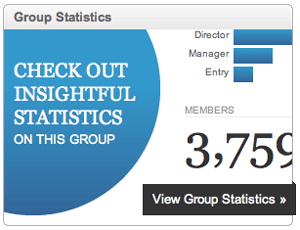 4. Groups Statistics & Polls
Now members (and non-members) of groups can check out granular statistics of its members, getting a breakdown of seniority of its members, the number of members in the group and the group's growth over time, its activity level, industry and location demographics of the group members and more. Previously, these kind of statistics were hard to find and were primarily used by group owners or managers. Now, using the Group Statistics is a great way to determine if the groups you're a member of or are considering joining (we can only join 50 groups at a time after all!) if they're actually worthwhile. Groups like Job Openings, Job Leads and Job Connections, which is the largest job group on LinkedIn (over 700,000 members), has 82,672 recruiters. Knowing which groups contain which kind of people is key to realizing the worth of that group – is it active, does it contain relevant people in my industry?
Furthermore, instead of just posting a discussion in the group, you can post a Poll and gain user feedback in a much more engaging way. It's really simple to do, and can be a great market research tool.
In the webinar, Jonathan demonstrates how to do an Advanced search of a group that you're not a member of using Boolean search and URL manipulation. While this tip might not be for everyone, keen sourcers take note! It can be done! Watch the webinar to find out exactly how to do it (about 16 minutes in).
5. Company Profiles
Company pages aren't new to LinkedIn, but now they can be enhanced to look really engaging and demonstrate your products and services to other professionals or businesses. If you're in the B2B sector, having an enhanced company profile is an absolute must. Check out this blog on how to set up your Company profile, set up Product Highlights, incorporate videos, links, get recommendations for products and services from clients, segregate your company page to specific demographics (like US products to US audiences, European products to EU audiences etc), and connect employees as contacts for customers to get in touch with your business. Now, we can send status updates to company followers as the company, rather than just as an employee of the company. Perfect for PR announcements, job vacancies your organization has, events you're organizing, or the most recent tips and blogs on your site.

Also announced just this week is the Follow Company button. Much like a "Like us on Facebook" or "Follow us on Twitter" button that many organizations have incorporated in to their website, you can now create a "Follow Company" button that connects people to your LinkedIn company profile. With one click, LinkedIn members can follow your company. Visit developer.linkedin.com/follow-company to create your own button for your company page.
6. Events
The events section of LinkedIn has had a revamp, making it much easier to search for events in your locality that you'd like to attend. Furthermore, the attendees of the event are listed, you can see clearly which companies are being represented and in what industry. One recruiter we know uses the registered attendees list and communicates before the event with potential business leads or candidates. It's a conversation starter – "Hey, I see you're attending the event next Tuesday, really looking forward to it" etc.
Have you found uses for all these updates in LinkedIn yet? Have you seen your copy-and-paste function suspended within LinkedIn? Let us know your thoughts in the comments.
Find out how the likes of IBM, IKEA and Siemens
drive hiring excellence with SocialTalent
---