Keep up with the latest hiring trends!
Resume Ranking Tools - The Best of the Best
After finding great potential candidates that you worked hard to source, either from job advertisements or head hunting efforts online, how do you sift through the wealth of data that's found in order to come up with the best candidates? There's been a lot of development in the field of resume ranking tools, analysing keywords and semantic synonyms on CV's after parsing in the data, and then spitting out your top CV's in order that's the best fit for the role you've given it.
Two excellent tools here are up for review: Bright.com and 6Sense by Monster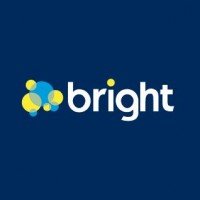 Bright.com's Score
This is an outstanding tool, powered by Bayesian statistics and machine learning, that within seconds parses in however many CV's you add, cross-references them with the job description you gave in, and ranks your CV's in order of best fit.
It gives each CV a score out of 100 according to best fit, and stops you from spending hours and hours sorting through applications to determine if they'll be a good fit. We all know as busy recruiters in a recessionary market that job applications have risen dramatically for open vacancies, but the quality of those applications have gone right down. At least now you can weed out those who really have no relevant experience, skills or education to the job you're looking to hire for, instantly.
What's more, the Bright Score Calculator is free so you can try out the Score tool for yourself. It's simply excellent – we added a (lengthy) job description for a social media marketer into Bright, then loaded in 10 CV's we received as applications, and less than 3 seconds later it had parsed all the data, analysed all the CV's, and came out with everyone's score in highest ranking order. Sure enough, the top CV's had all social media experience, marketing education and knowledge, and were genuinely great fits. We hadn't even read the CV's before they were parsed in, but it saved us the hassle of reading a CV which only scored a lowly 9 points because they had virtually no relevant experience, education or skills. Callous I know, but still – time is money, and we can't be wasting it on unqualified applicants!
What's more, you can parse in someone's LinkedIn profile in PDF form and it works just as good!
This is definitely one to watch, and I strongly urge you to try it out for yourself to see can you find great matches from your own CV database or pile of applications to your vacancies. Click here for more.
UPDATE: The Score Calculator from Bright is free forever, not just on a 14-day trial as we had initially thought (even better!), but they do have a recruiter tool which matches candidates to job descriptions too, which you can access here on a 2-week trial.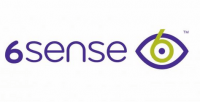 6Sense by Monster
This product, by Monster.com, is another category winner. Exclusively for Monster subscribers, it's an excellent parsing and ranking tool that pitches your job requirements against all of the millions of CV's on Monster's monster database. It instantly comes up with a list of results, starting with who's top and working its way down.
It also works to search your own CV Database and ATS, helping you to quickly identify top matches that are already in your system or organisation.
Johnny participated in an exercise over the Summer with over 100 recruiters, split into teams and asked to find the top 3 CV's for a job role in a pile of 100 CV's, only 1 team was able to find any of the top 3 (they found CV's 2 and 3). Whereas Monster's 6Sense technology did it in less than 5 seconds – and the top CV really was the top, the applicant had all of the skills being looked for, appropriate experience and education.
What do you think of resume ranking technology? Let us know your thoughts in the comments!
Find out how the likes of IBM, IKEA and Siemens
drive hiring excellence with SocialTalent
---