Keep up with the latest hiring trends!
The Future of Recruitment: Live Blog from truBoston
We are blogging live from Boston, Massachusets this morning at the truLondon recruitment unconference. Steve Levy is leading this track and opens by discussing the world of porn! It's definitely a tru event!
Porn industry revenues from 2004 with $57bn but over the last couple of years the industry has been experiencing annual declines in revenue of 40-60% because porn is so much more accessible these days. Us recruiters are pushing companies, telling them that they have no future unless they have a great online presence about their business as a hiring company. We tell candidates to get on line and have a digital presence on places like LinkedIn and companies will find them.
Back to Porn, a company called Bang Brothers turn over $50m a month in revenue from porn and are talking about building a 3D studio in the Dominican Republic. They are trying to come up with new ways to jumpstart the revenue train. Now back to Recruitment, what will be the top trends for candidates, companies and tools over the next 6 months, 2 years and 5 years. What innovations will we see in our industry to help us recruit better?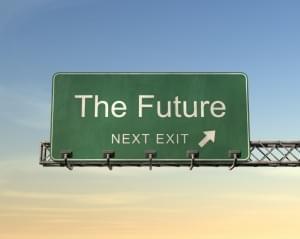 Google , Constant Contact and Bullhorn are all in the room discussing how they use technology to improve the human touch.  The problem with an ATS from a candidate perspective is that it is a black hole, at best they get an automated response.  With referral networks you can thank the referrer by clicking on a button that does it automatically etc.
Technology is about enabling you to be more human, to give you more time for the personal touch.  What about replacing auto responders with short videos from real people in the HR/ Recruitment team thanking the applicant and explaining the process?  It humanises an otherwise monotonous process.
Bullhorn Reach is working hard to improve its own product, make the algorithms better, improve the Reach product so that in the near future it will analyse job titles and average how often they change and prompt recruiters to contact people who are statistically more likely to change their job titles soon, based on industry averages.  Intelligence underlying static data holds huge potential for recruiters.
What about the analysis of your successful employees, how can technology help us identify more of those same people?  Can a database analyse successful hires and suggest similar candidates from your applicant database or elsewhere?
The challenge is that no matter how good the system is, it still relies on an intelligent user to make good use of it.  Question to the corporate recruiters is "Is your hiring process broken?".  HR Managers are now "HR Business Partners"; Recruiters need to become "Recruitment Business Partners" also; they need to better understand the needs of Hiring Managers.   Recruiters need to be mentored by Marketing on Social Media and then in turn they can mentor Hiring Managers.
Back to the tools; fundamentally we need to reduce the admin of recruiters and make their lives easy with a piece of software that children could use!  What about systems that can map who we hire with who we want to hire and map what success looks like to make it easier to identify potential hires.
Find out how the likes of IBM, IKEA and Siemens
drive hiring excellence with SocialTalent
---