Keep up with the latest hiring trends!
The work-from-home technology guide with Jose Kadlec
Technology has never been more important than it is now. In a world of such uncertainty, tech can be a life raft for both companies and employees struggling to adapt. For many of us, the physicality in our jobs has been entirely replaced by the virtual. But it's a new world for the masses and leveraging it for best effect can be daunting.  
We recently had the pleasure of welcoming José Kadlec on an episode of The Shortlist. José is our sourcing specialist on the SocialTalent platform but he is also the founder of recruitment company GoodCall and an all-round tech guru! He has even published a new book entitled 'COVID-Proof Virtual Trainer' which is a free guide to video technology and tools. His insights are always noteworthy so we've compiled a few of them below, specifically related to remote work, to whet your appetite!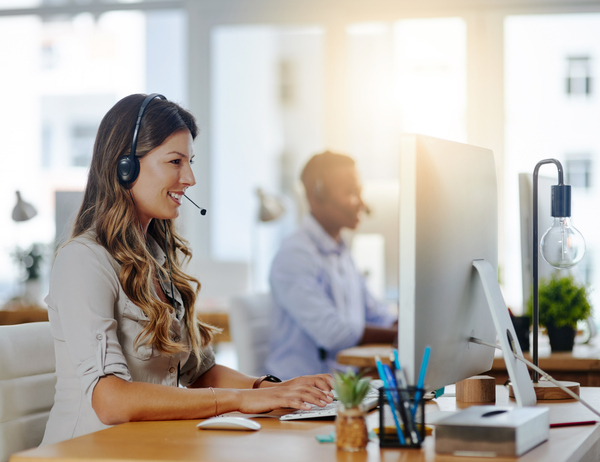 Can you guys hear me?
Simply put by José – 'audio trumps video.' If your job requires you to be on calls, meetings or present in certain ways, the first port of call has to be clear audio. It is considerably more disturbing when audio quality is poor compared to picture quality. José recommends some very simple solutions for this. Whether it's an inexpensive pair of headphones with microphone functionality like an Apple headset or a collar microphone that can be clipped to your top, these generally offer crisper audio experience in comparison to a laptop. For a more demanding audio setup, José recommends tech like the Shure MV88 microphone. Small and portable, this can be attached to an iOS device via a lightning port and costs less than €150.
Can you see me?
When it comes to video, José's advice is clear; there's no point investing in a 4K camera if you forget to light yourself properly. While natural light is the best source of free illumination, not everyone can reposition their desks in front of windows when working from home. Instead, look to buy cheap selfie-style lights. There are a variety of options that retail for next-to-nothing, but opt for white LEDs that won't overheat you! Even embedded cameras function so much better when lighting is optimised. But if you're after more functionality, José recommends an external webcam that is specifically designed for purpose. 
Software enabling creativity
The nature of remote work has come on leaps and bounds in a matter of months. However, only using Zoom and Teams for communication can result in lost moments of creativity. José, in particular, recommends Around.co. This app has noise cancelling AI and face recognition tech to create a more immersive contact experience. Users can see and talk to each other on top of other windows to create an environment that is more realistic and conducive to teamwork. Loom and StoryXpress are other useful tools that José uses. These video apps allow you to quickly capture and share recordings of you and your screen. They're perfect for asynchronous communication, creating video invites or even approaching candidates with an introduction or information. 
Webinars that truly inspire
We've never heard the term webinar more than in 2020. And it's been a steep learning curve to find the best practices for bringing these events online. If you're hosting a smaller, low-key one, José recommends using LinkedIn Live or YouTube Live if you're not looking for an attendee list and other functionalities. Outside of that, Webinar Ninja is touted as a good call, and he also gives Streamyard a shoutout if you want to multi-stream to other channels and collate discussion in one frame. José also extolled the benefits of VR and AR in providing a more immersive experience. Coupled with software like Conferomatic, you can create events where attendees have avatars that can freely move around, speak to each other and go to specific sessions. It can bridge the gap that going entirely virtual often creates.
José's final call was to not be afraid of technology. So many features and functionalities are so user-friendly now that even inexperienced users will find benefit with minimal disruption. COVID has brought about a new way of doing things. There are different needs now and technology is constantly evolving to help us adapt.
Check out José's full chat with Johnny Campbell on The Shortlist right here. And if you want to download a free copy of José's new book 'COVID-Proof Virtual Trainer' just click this link. Follow us on LinkedIn and Twitter for more updates and content!
Find out how the likes of IBM, IKEA and Siemens
drive hiring excellence with SocialTalent
---