Keep up with the latest hiring trends!
Using AI in candidate assessment, with Nick Johnston
It's difficult to stem the tide of technical innovation. In every facet of our lives, technology is constantly being developed to improve processes and increase efficiency. And recruitment is certainly not immune from these advances either. Every year, new tools are being created with the promise of helping organizations find and hire the right people in a manner that's faster and cheaper than ever before. This progress has been especially felt in the field of candidate assessment. We see algorithms and AI analyze everything from writing patterns to tone of voice and nonverbal behaviors. But there is still a lot to understand on this front.
In an effort to help shed some light, we recently spoke with Nick Johnston, Director of TA at PWC Middle East, on The Shortlist about this. With vast experience in the hiring sector, Nick gave great insight on both the pros and cons of AI tools. Let's dig in…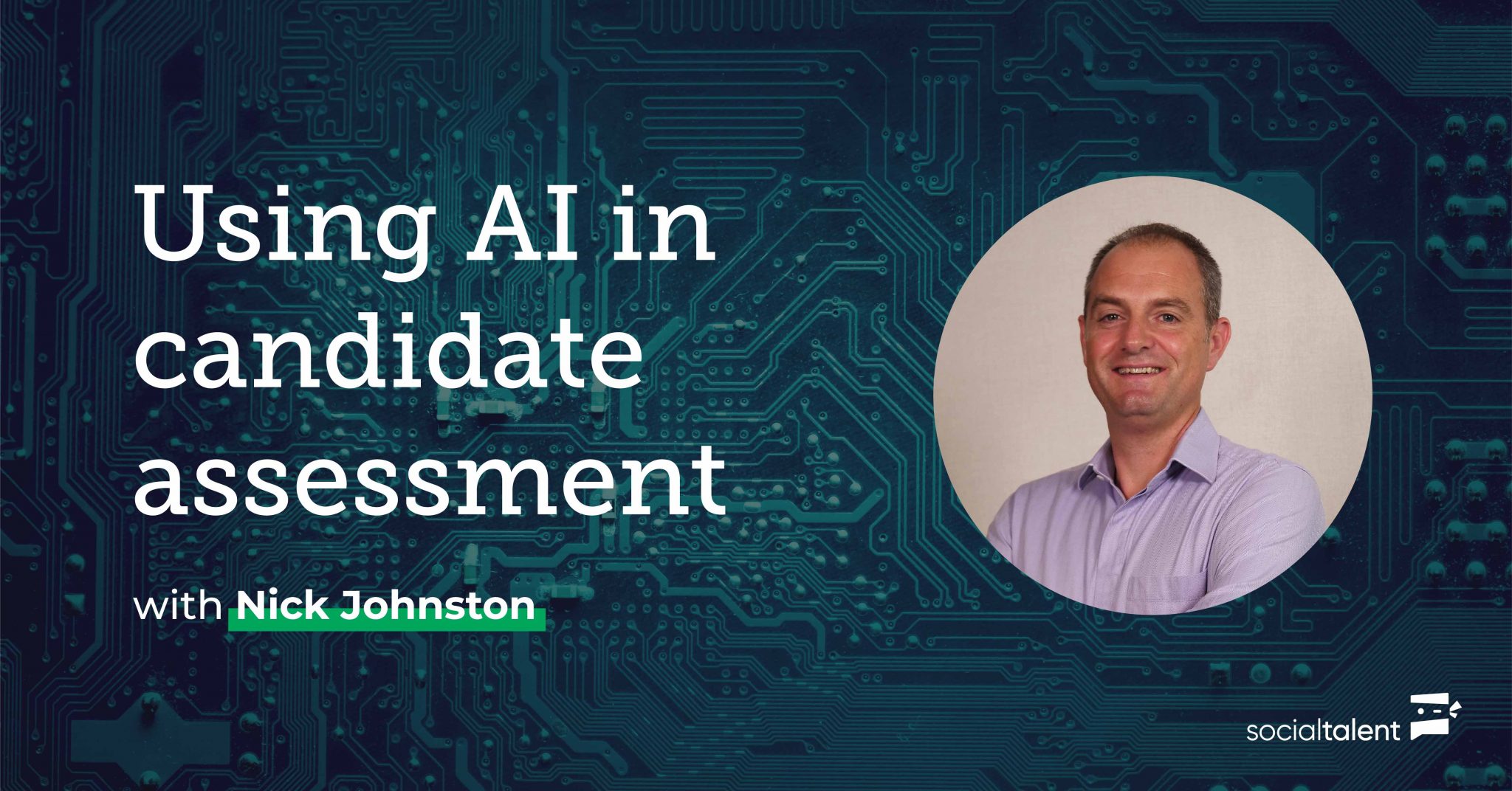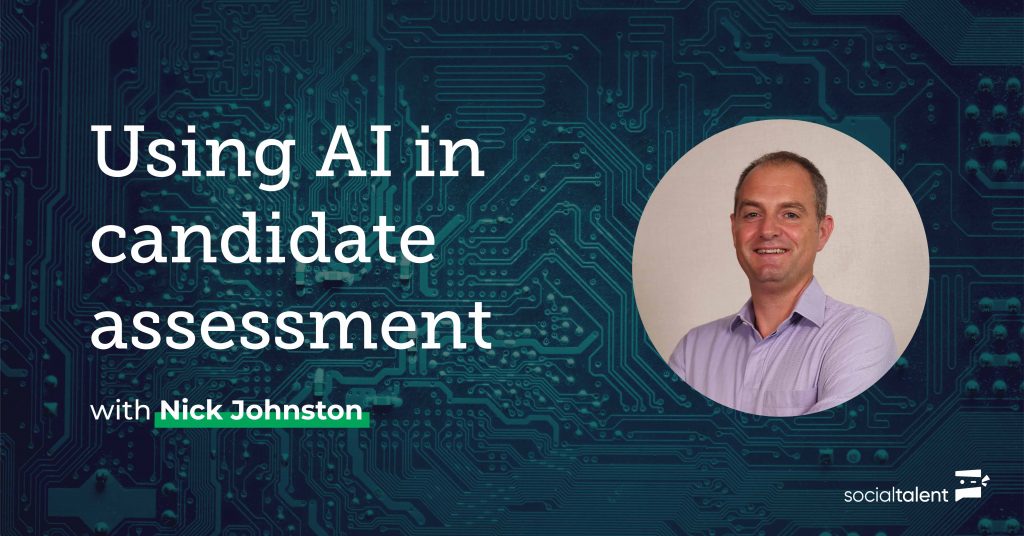 Why has AI become so popular in recruiter assessment?
"Assessment is such a valuable part of the recruitment process," Nick tells us. "It's where we can differentiate and add value for our hiring managers and candidates". But there is no denying that it can be a lengthy and time-consuming component of hiring. It's an area that naturally lends itself to optimization, and AI can, in theory, facilitate a lot of the operational aspects of recruitment. As Nick says, it has the ability to mass process candidates and increase value for customers – hugely attractive outcomes. The battle to find talent is also getting harder and harder. Is it perhaps a no-brainer to lean on AI to trim the fat? To give recruiters the time and capacity back to focus on other aspects of their role?
Where can AI actually benefit?
Nick has done a lot of research into different AI solutions, and there are some enticing benefits that should be considered, particularly when it comes to the transactional elements of recruiting. Take CVs and application forms for example. There is a huge opportunity here to use algorithms and pattern matching software to look for particular keywords or accreditations. It's work that a recruiter would be doing manually anyway. And good tech solutions can absolutely be built to do this accurately and with success.
AI has great potential when it comes to front-end filtering too. It can ensure a candidate's journey through the recruitment process is seamless from start to finish. Even chatbot experiences that can attract, inform, assess, and offer positions for some low priority roles could even be of benefit – particularly to certain cohorts that wouldn't baulk at this process being entirely automated. There is a place for it essentially. But beyond this, Nick does have a few reservations about the current situation of AI in recruitment…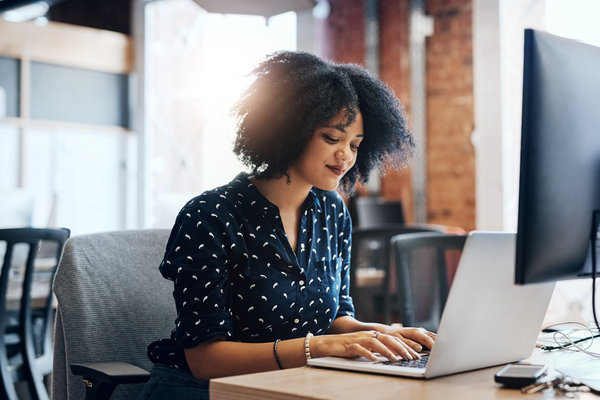 What are the challenges with AI?
"People like dealing with people," Nick says. A complete AI approach to recruitment is a tough ask for most to accept. Hiring is becoming more and more of a reciprocal function. It's not only organizations vetting candidates, but vice versa as well. Candidate experience is vital for success, especially in high touch or niche roles that are difficult to fill. If we move too far towards tech, are we sacrificing a crucial human element of recruiting?
There are also concerns over reliability. Nick has pushed back on many vendors selling AI solutions and looked for more information to back-up their claims. But invariably, 90% of those he speaks with simply don't know enough about the technology, the concepts of assessment or the data to make a compelling argument for its safety and validity. A quick Google search will throw up countless articles showing the incidents of discrimination from AI recruiting tools used in countless companies. Better vendors, Nick says, will want to build unique data sets for you and monitor and correct adverse impacts. But so many are just selling their solutions as "good to go" and this can lead to increased levels of bias that can often be left unchecked. In other cases, the benefits professed, like facial monitoring software for interviews, are just pseudoscience and contribute nothing of real value to an assessment process.
The future of AI
While some would argue that tech and AI is held to a higher standard than the equivalent human processes, Nick says the real issue is that he doesn't believe "manufacturers are holding themselves to this standard." There can be no denying that there is a place for AI in the recruitment process, particularly in relation to speeding operations up. But is there a limit? Until vendors can show that the integrity of these artificial assessments is at least at the same level as other assessments we currently use, it's difficult to advocate for them. Tools can be integrated, but a human approach will never be fully replaced. And while Nick would love AI to really fulfil its purpose, he also believes that we must take our responsibility to act as custodians of hiring seriously and ensure ANY assessments we use are valid and reliable.
Want more information about tech in hiring? Catch Nick's full appearance on The Shortlist:
The SocialTalent learning platform can help your company achieve hiring excellence. Get in touch with us today to find out how. And don't forget to subscribe to our newsletter.
Find out how the likes of IBM, IKEA and Siemens
drive hiring excellence with SocialTalent
---