SocialTalent
Transform
---
The complete learning experience platform for hiring teams who want to transform the way they find talent.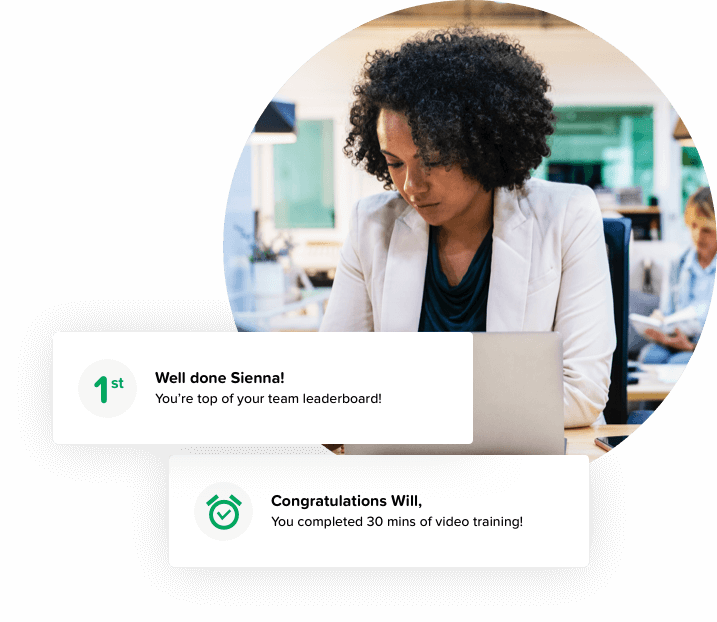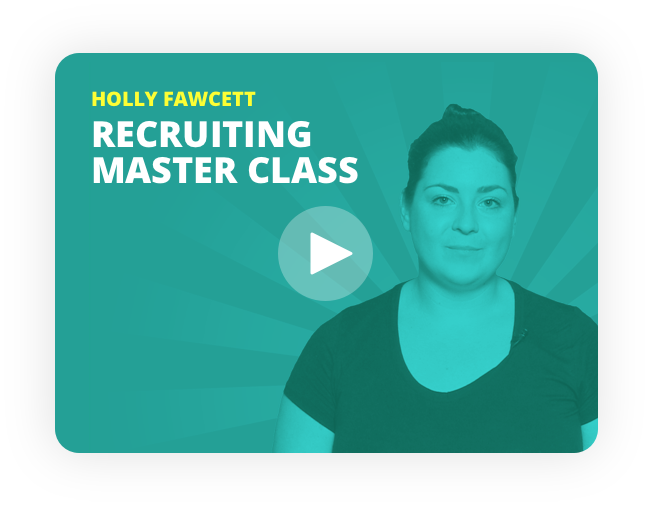 The future of hiring
is changing
---
SocialTalent Transform is a learning experience platform
designed to help enterprise companies advance their hiring
process. Finding quality talent is essential to growth and
success. SocialTalent will be dedicated to supporting your
team's hiring transformation.
Download Transform Brochure
SocialTalent can help
---
SocialTalent Transform is a configurable learning experience designed to help hiring teams to:
Reduce time to
hire by up to 25%
Increase hires by
up to 21%
Build strong
diversity pipeline
Attract passive
candidates
We Help Companies
Transform
---

As the future of hiring is changing, we're
committed to leading the way and quality talent
is key to that. Partnering with SocialTalent is
integral to delivering on our recruiter
enablement strategy.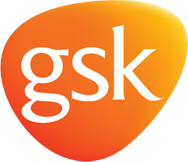 I don't believe we would have seen the big jump in time to fill, quality of candidate pool and overall user satisfaction had the SocialTalent product not been part of our three-year plan.

SocialTalent provides us the right platform as well as an amazing library of ready to use, relevant training for our organization. The uniqueness of the SocialTalent platform is that it also provides a view into the ROI on training so we can measure how we are driving the business forward through investment in our people.
SocialTalent is transforming
how people hire








SocialTalent boasts an impressive library stocked with over
40 experts in the field of hiring. They are experienced in
supporting hiring success in the world's leading enterprises and
have distilled all of their expertise into easy to watch videos so
you can learn as you work.
Holly Fawcett
Strategic Sourcing
Johny Campbell
Market Insights
Lars Schmidt
Employer Branding
Stacy Zapar
Engaging with Talent
Torin Ellis
Diversity and Inclusion
John Vlastelica
Talent Advisor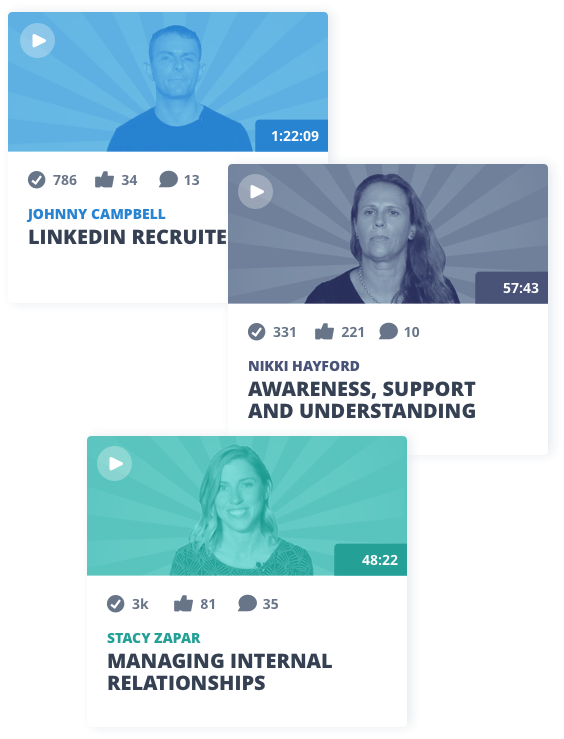 Specialised Content
delivered by Hiring
Experts
---
The content library ranges from the perfect onboarding
learning path to upskill new recruiters quickly to
leadership and interview skills for senior team members
Advanced Sourcing
HR Business Partner Training
Diversity and Inclusion
Configure learning paths to help your team
transform their current hiring process. Discover and
engage with talent in a new way. Learn how to
prepare for the future and build a strong and diverse
pipeline to help you find the best talent.
The SocialTalent
Learning Experience
---
SocialTalent offers a complete learning solution for corporate teams all over the world.
Our expert content is optimised for measurable results by combining bite-sized
video and actionable skill development.
120+ hours of expert hiring
training, updated monthly so
you're always ahead.
Customisable on-demand
learning which drives
measurable, long-lasting
change
Short videos designed for
maximum efficient learning
Industry insights and tips
delivered by over 40 of the
world's leading experts
Take notes, download
content, achieve milestones
and access reports to make
the learning experience
truly collaborative
Dynamic assessments encourage information retention and encourage behaviour change
Choose the relevant training
for your team from our
comprehensive library
User Progression Reports
Track your team's progress
as they learn their way to
success
SocialTalent
Guarantees Success
---
Implementing a learning technology shouldn't be difficult. SocialTalent's Customer Success Team makes it easy as:
01
Guided
Kick Off Calls
So you and your team understand how
to get the most out of SocialTalent
02
Dedicated Customer
Success Support
Support as and when you need it
03
Quarterly
Business Reviews
Assess your team's progress and make
real time changes to reflect new challenges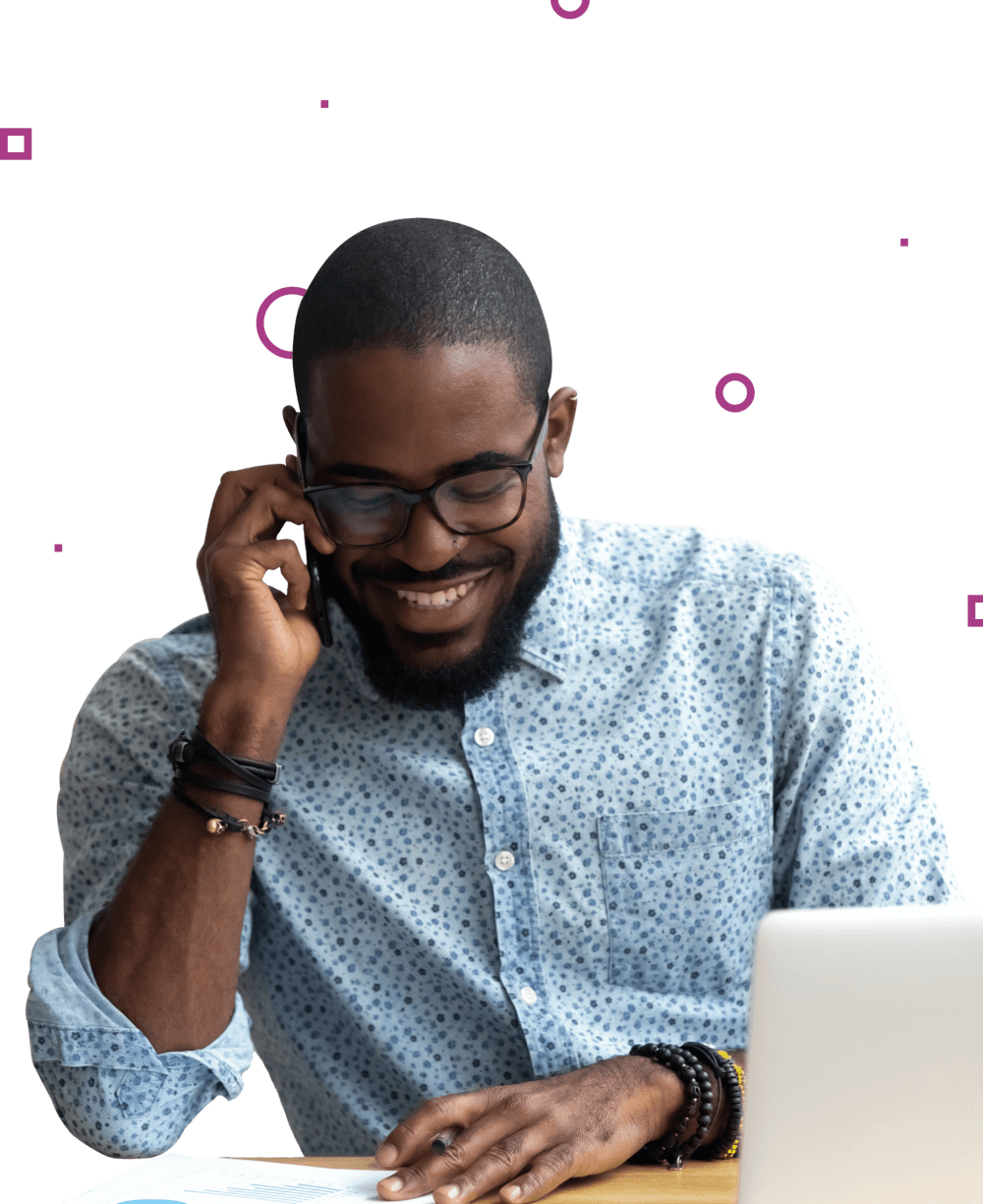 Find out why the world's leading
enterprises choose SocialTalent
---
Change the way you do business by transforming your hiring
with SocialTalent