The Future of Work is Now
Chapter Seven:
Finding and Hiring Tech Talent
In this installment of our Future of Work is Now series, we focus on one of the most prevalent challenges faced by recruiters today, finding and hiring tech talent.

We provide insights on how the tech talent market is changing, how it operates, and what skills are in growing demand. We also give tips and advice on how to navigate this market and effectively find and hire the talent you need.
Fill in to download this ebook
What is
covered

?

The Gig Economy



The rise of tech project workers

Growing Technologies


What skills are going to grow in demand?

Remote Hiring



How to hire for a remote tech position

Staying up to date


How to remain knowledgeable of the latest tech landscape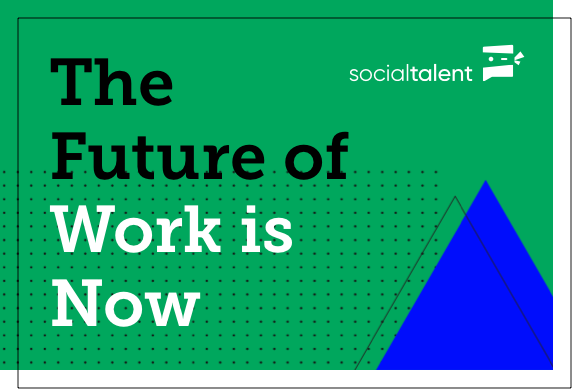 The Future of Work is Now Series:
The future of work has arrived faster than anyone expected. Working from home, virtual onboarding, truly global recruiting teams and hiring without borders – these are only some of the issues facing the world of work today.
On a weekly basis, we will be releasing in-depth guides on how different areas of the hiring process has been changed by the future of work and what the new best practices will be.
We are SocialTalent
Our market-leading platform provides insight and training throughout the whole hiring journey, with a comprehensive library of compelling and consumable video content delivered by the world's best hiring experts.

Our constantly updated content covers everything from advice on sourcing and engaging candidates; to industry and workplace insight; to interview skills and job-specific coaching. Users can easily navigate content, create custom learning paths and engage with their teams.