The SocialTalent guide to...
Looking beyond the resumé
While there can be no doubt that resumés are necessary, it is becoming of increasing importance to consider other factors that don't align with this agreed structure. A successful hire is now based on more than just past experience and education.

This ebook is designed to illustrate why a resumé cannot be taken as gospel. We will detail some of the key characteristics that any hiring manager worth their salt should be on the lookout for. And finally, we re-examine the interview, showing you how certain questions can illuminate important traits of top talent.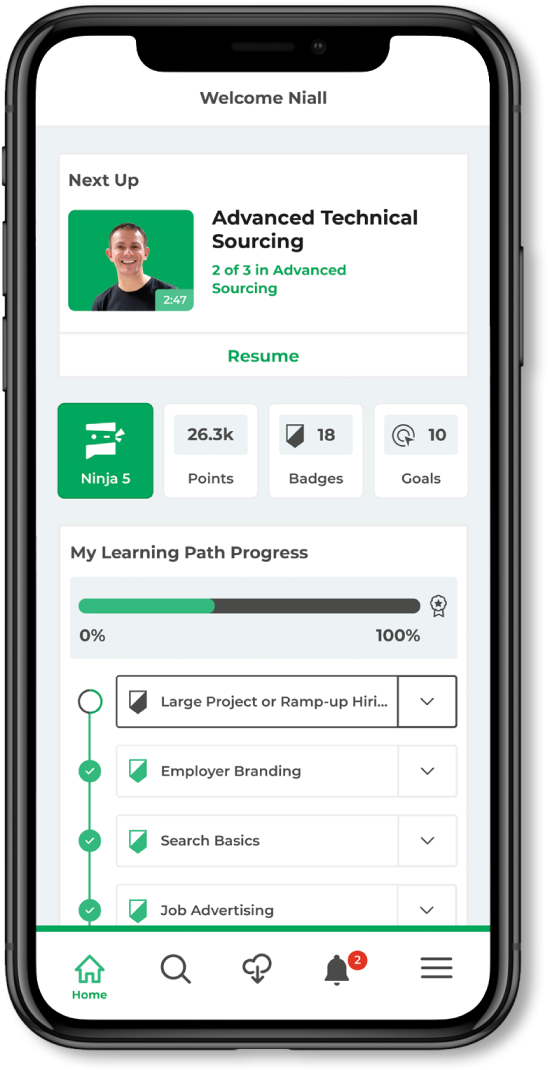 We are SocialTalent
SocialTalent is a market-leading e-learning platform, providing insight and training specifically curated for recruitment, talent acquisition and HR professionals. Covering the entire hiring journey, our comprehensive library of compelling video content is delivered by the world's best hiring experts.

Our constantly updated content covers everything from advice on sourcing and engaging candidates; to industry and workplace insight; to interview skills and job-specific coaching. Our platform is easy to use, collaborative, and totally customisable for a bespoke and unique learning experience.