The SocialTalent guide to...
Internal mobility
Internal mobility allows your organization to tap a wellspring of potential high quality talent. With the pandemic changing the way we work and economic uncertainty looming, finding ways to fill gaps in departments and teams is becoming so important.

In this ebook you will learn both the upsides and downsides to creating a culture of internal mobility. The text also offers practical tips and advice on how your organization can lean into this form of hiring.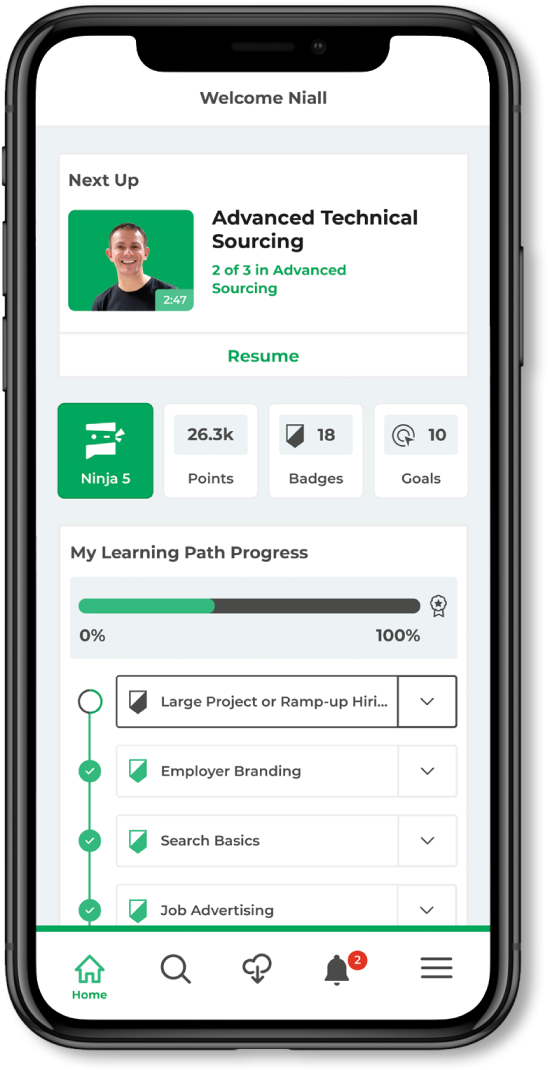 We are SocialTalent
SocialTalent is a market-leading e-learning platform, providing insight and training specifically curated for recruitment, talent acquisition and HR professionals. Covering the entire hiring journey, our comprehensive library of compelling video content is delivered by the world's best hiring experts.

Our constantly updated content covers everything from advice on sourcing and engaging candidates; to industry and workplace insight; to interview skills and job-specific coaching. Our platform is easy to use, collaborative, and totally customisable for a bespoke and unique learning experience.