Keep up with the latest hiring trends!
8 of the Best Characteristics Every Leader Should Have
Given the immense number of challenges facing organizations at the moment, it's never been more important to ensure that company practical leadership skills are optimized, at all levels. From people managers to C-suite, the trickle-down impact engaged, positive, empathetic leadership can have on the rest of the business cannot be understated.
However, according to Gallup, as many as 50% of employees have left their job to get away from a manager at some point in their careers. Poor leadership is an endemic feature of today's workplace. As employees are becoming less and less tolerant of inefficient management, talent is even seeking out organizations with leaders who prioritize things like wellbeing, career mobility, and trust. 
The best leaders of today don't resemble the medieval archetypes of years gone by. The us-and-them gap is quickly closing, and it's imperative that managers look to embody a different kind of leadership.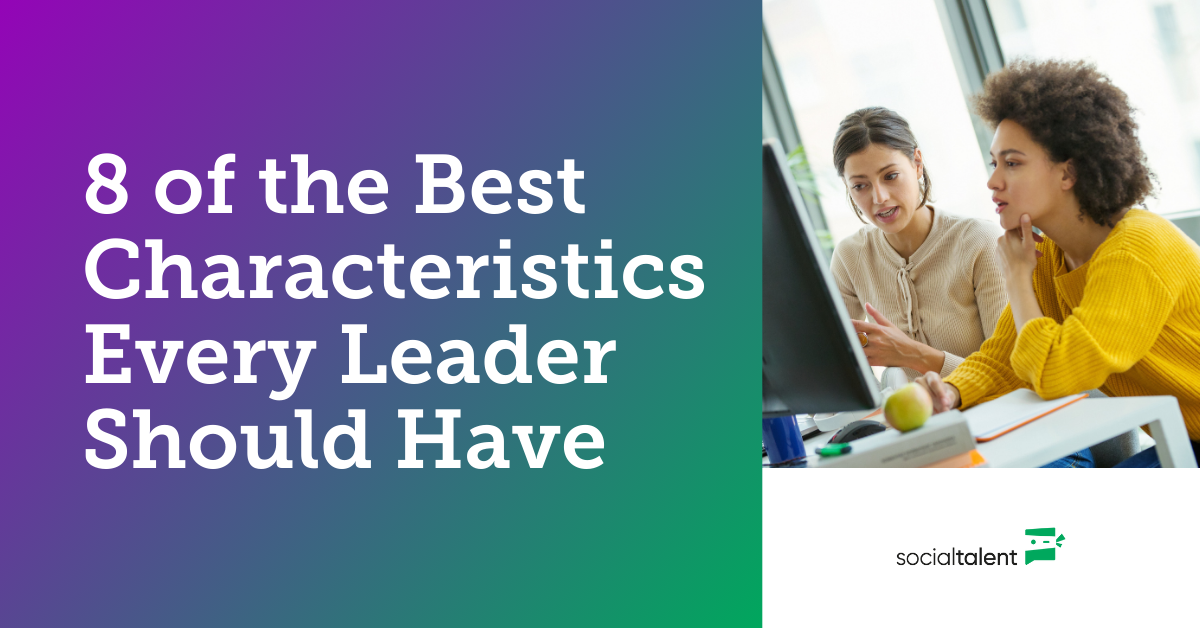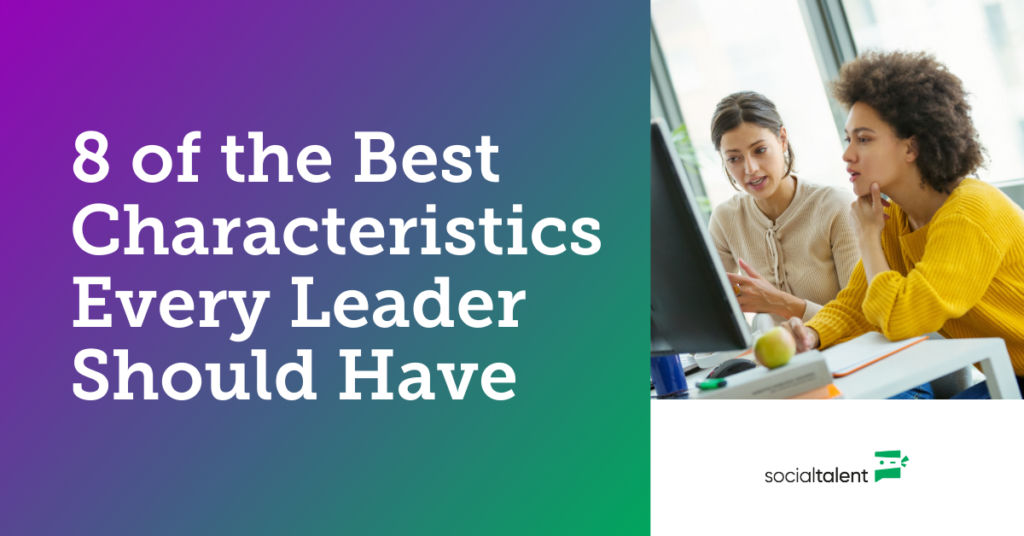 What makes for an effective leader?
For leaders looking to level-up, there are a number of different characteristics and processes that need to be considered. Back in 2008, Google launched Project Oxygen – an internal investigation into what makes a great manager. According to their research, effective leaders are defined by the following eight behaviours:
Is a good coach.

Empowers the team and does not micromanage.

Expresses interest in and concern for team members' success and personal well-being.

Is productive and results-oriented.

Is a good communicator – listens and shares information.

Helps with career development.

Has a clear vision and strategy for the team.

Has key technical skills that help him or her advise the team.
This is a solid list and can certainly form the base of what makes for a strong leader. But the world of work has changed a lot since this list was published. COVID, remote work, economic uncertainty – it all has had far-reaching impacts on what constitutes effective management. So let's update some of these characteristics to reflect this, SocialTalent-style!
SocialTalent's Leadership Training Program is designed to empower all on this journey, from first-time managers, to seasoned CEOs. Take a look!
1. Become a coach and champion autonomy
There was a time when being a leader meant barking orders while expecting pinpoint perfection in return. But in today's changeable environment, this limited, command and control approach fails to capitalize on the skills of the many and stifles any form of innovation. Coaching is all about empowerment. Guiding your people to make the absolute most of their potential, to think outside the box, and use their best judgement to solve problems. Coaches inspire and set their teams up for success. They champion autonomy and harness talent. And it works! According to Deloitte, organizations with senior leaders who adopt a coaching style can improve business results by 21%. And given the calls for increased flexibility in how and where we work, it's so important to arm your people with what they need to do their best. 
2. Create a culture of psychological safety
Coinciding with being a coach, leaders must also endeavor to create a work environment where everyone feels empowered to speak up, to present as their best selves, and not fear scrutiny or recrimination. This is the culture of psychological safety. According to Gallup, as little as 3 in 10 employees believe that their opinions count when at work. In order to be an effective leader, you have to build social sensitivity to foster belonging and make space for everyone in your team to feel safe. SocialTalent's expert on this matter, Joe Gerstandt, summed this role up perfectly: "your organization is going to be as safe and inclusive as your leaders choose it to be." You are the primary cog in this mechanism, never forget.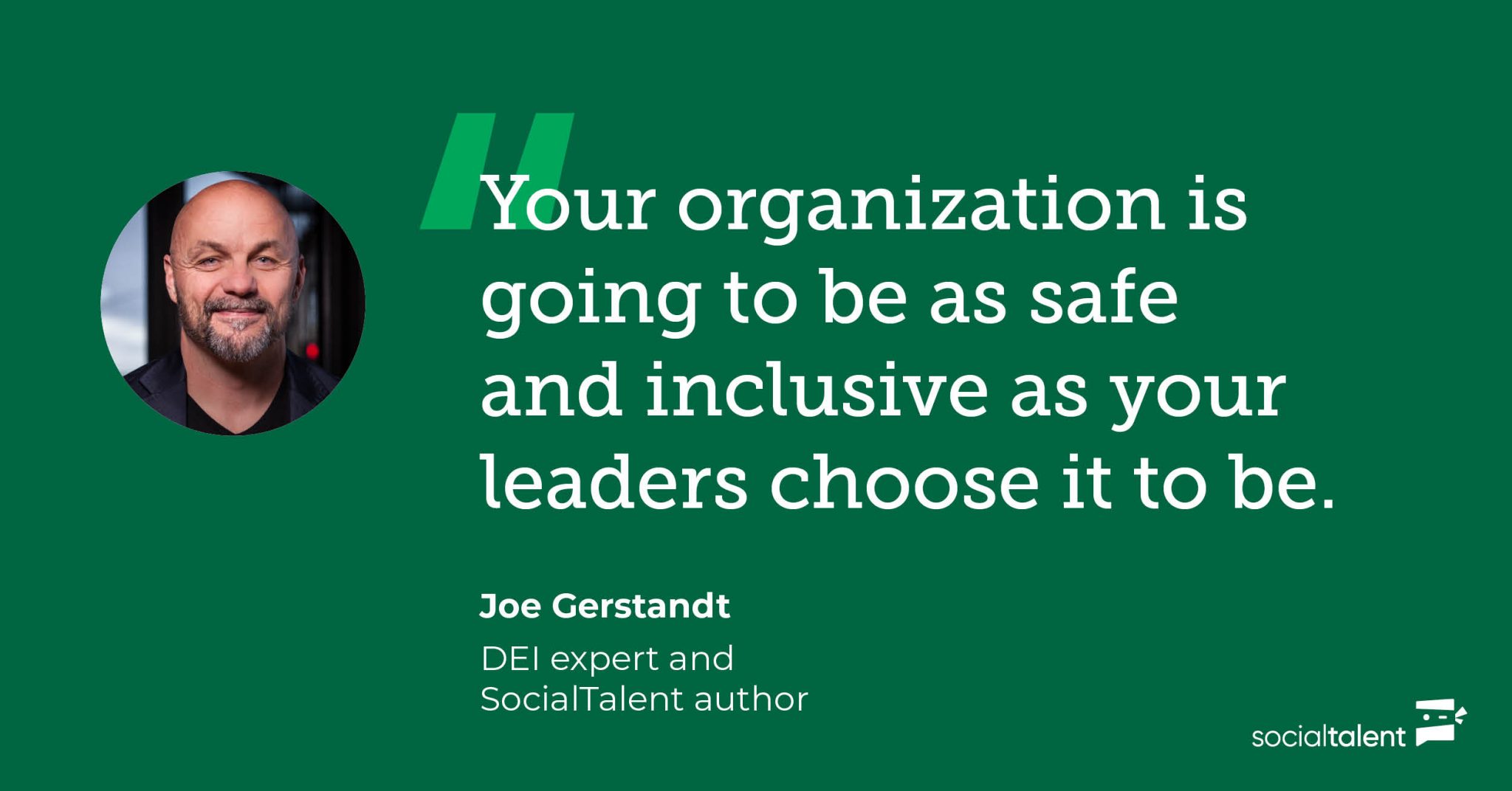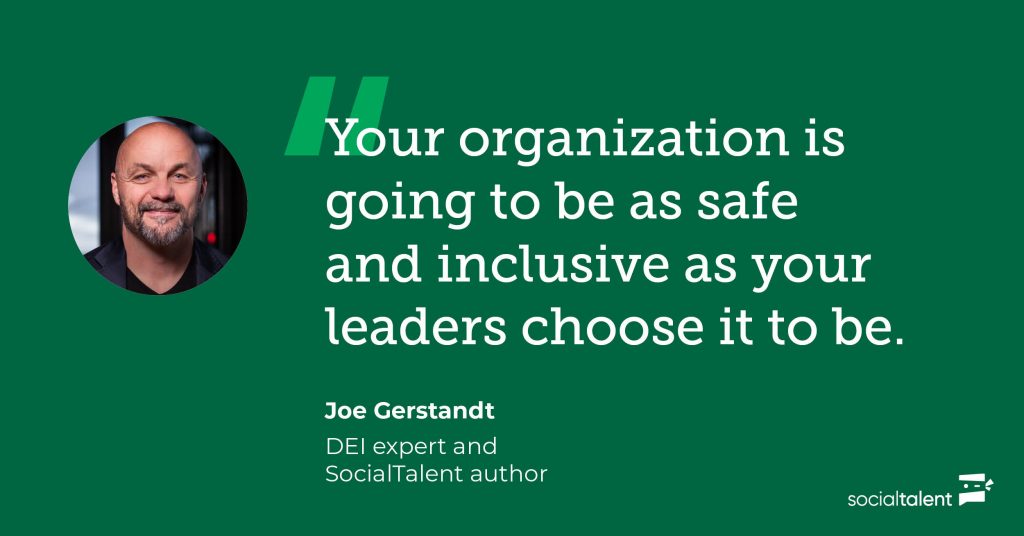 3. Promote wellbeing
Has there ever been a time when wellbeing has been so front and center in the workplace? We recently spoke with Sara Andrews, the CPO of the Acacium Group, and she told us that talent is expecting organizations and leaders to take wellbeing seriously. If COVID taught us anything, it's that there is no substitute for good health and this must be prioritized where possible. McKinsey research has indicated that as many as 50% of employees have experienced burnout, while Gallup studies show that only 33% of staff believe their wellbeing is thriving. As a leader, you are in a unique situation in this regard. You can have direct influence over the wellness of your employees and it is your duty to monitor and ameliorate whenever you can.
Catch Sarah's full interview about the importance of wellbeing below:
4. Ensure communication is crystal clear
Being a good, clear communicator is a non-negotiable prerequisite of great leadership. But according to a recent survey, only 19% of US employees agree that their organization's leadership communicates effectively. In SocialTalent's training on managing hybrid teams, Linda Jonas tells us that "uncertainty kills engagement." In order to get the most from your team, it's important that the way you communicate leaves as little room for confusion as possible. Be precise, empathetic, and direct. By understanding the best and most effective way to convey information, you can empower and inspire your people to walk away with clear action items. And remember, one of the major components of good communication is listening – it's not a one-way street. Distributed work has made things a bit more challenging in this regard – but it has also shone a light on its importance. Communication underpins all!
Take a sneak peek at Linda Jonas's training with Jason Lauritsen on our learning platform:
5. Build connection and gain trust
Strong leadership is built on a foundation of trust. However, there are no quick wins to be had in this arena. Trust is fostered in small moments over periods of time. And while connection can be garnered in so many ways, it has to come from a place of authenticity. Leaders must genuinely care, be open to making mistakes, be transparent in how they operate, honor their commitments, and appreciate their people. It's about building an empathetic relationship, and this is especially vital in times of uncertainty. But the return is most definitely worth the long-term effort. According to HBR, high-trust companies see:
74% less stress

50% higher productivity

40% less burnout

76% more engagement.
6. Invest in and encourage development
This refers both to encouraging the development of your people and also investing in the development of yourself as a leader. 58% of managers say they didn't receive any management training (Forbes), and 24% of CHROs believe their development approach does not prepare leaders for the future of work (Gartner). Given the changing landscape of the workplace, it's never been more vital to continue to upskill on leadership best practices. And a leader who is concerned with their own growth will also be able to understand and champion this for their direct reports and teams too. After all, SocialTalent recently discovered that career growth opportunity is the most important element when it comes to employee engagement. 
7. Balance vision and technical skill
Leaders set the tone for their organizations and teams. So it's important that they understand how processes, systems, and roles all operate. This allows them to make the best decisions and positively advise when looking to move forward. Creating vision and strategy is pointless if you don't fully comprehend how all the threads weave together. And it can lead to disgruntlement, frustration, and attrition amongst team members. Leaders must tie their people's work back to the overarching mission but in a practical and informed way.  
8. Understand the importance of hiring
People are the lifeblood of any organization – and leaders should know this. But so few have been given the interviewing skills training required to ensure they have the greatest chance of hiring the best talent. Research by Robert Half suggests that 75% of managers believe they have made bad hiring decisions in their career. And when we consider the cost of a bad hire, it's even more important to be able to snag the candidates that your company needs to drive success. Leaders who understand the importance of hiring don't just leave it up to TA or HR. They are involved and engaged in the process. They equip themselves with the tools, resources, and knowledge needed to make hiring decisions that are free from bias, promote diversity of thought, and enable teams to flourish.
SocialTalent offers
leadership training sessions
that will help everyone from managers to C-suite level-up their approach. Learn from industry experts like Dan Heath, Jason Lauritsen, Marshall Goldsmith and Dr. Bev Kaye –
chat to us today to find out more!
Find out how the likes of IBM, IKEA and Siemens
drive hiring excellence with SocialTalent
---