Keep up with the latest hiring trends!
/
/

6 Essential Elements Your Job Ads NEED to Include
6 Essential Elements Your Job Ads NEED to Include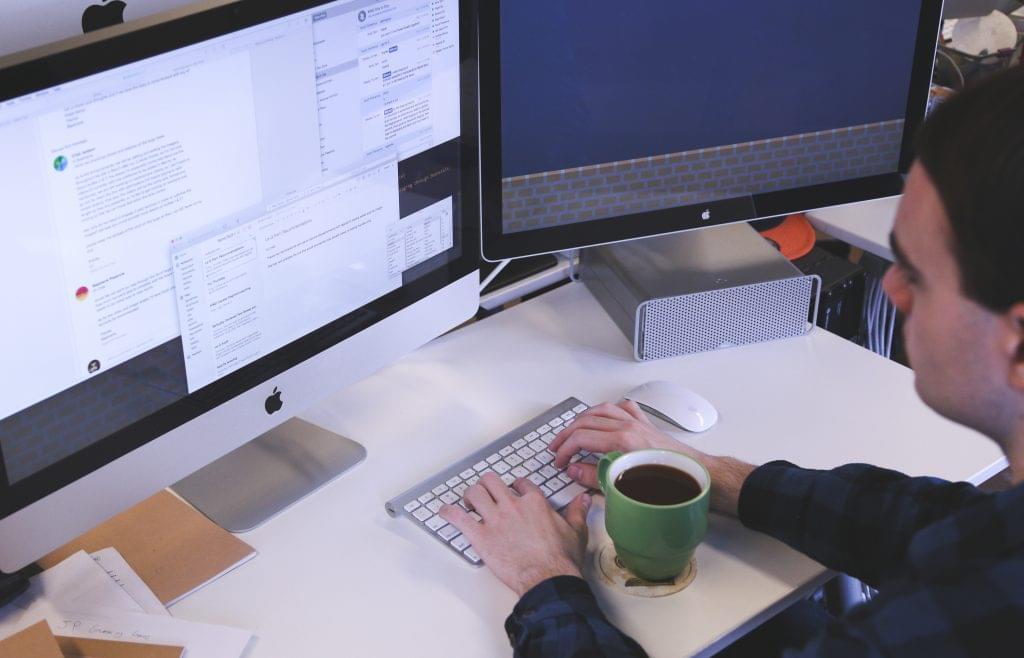 Do your job ads attract the number and the quality of candidates you desire for your open roles? If you answered 'yes', then congratulations! You have cracked the art of writing effective job ads. No mean feat! But for those of you who feel like you could do with a little help in that department, we've drawn up a list of the six most essential elements each and every one of your job ads needs to contain in order to be successful:
1. An understandable job title
The job title is usually the first thing a job seeker will see of your job ad. If it doesn't make sense, the reader will just scroll past your ad, meaning all your other job ad writing efforts were in vain. Therefore, it's vitally important to keep things simple and understandable when it comes to writing job titles.  which means using commonly understood job titles, at least in the ad.
Avant-garde job titles such as 'Brand Evangelist' (that's a Marketing Brand Manager to you and me) may sound cool, but a poorly understood job title is more damaging to your job ad response rates than all other factors combined. Most jobseekers will simply continue scanning for other more understandable job titles, without even clicking on your ad.
Unsure what title to use? Google Trends is one of the best FREE resources to use when it comes to figuring out what words to use in your job title and descriptions when advertising jobs online, as it helps you to understand what job seekers type into the Google search engine on a daily basis when hunting for jobs. For a comprehensive 3 step guide on how to use it see our blog post.
2. Supportive language that speaks directly to the candidate you're trying to attract
The results of the first extensive scientific study into job ad language (and its impact on candidate application rates as well as application quality) found that language and tone can not only drive more applicants, but can ensure that only top quality candidates apply to your jobs. After analysing a variety of job ads, researchers identified two different types of job ads:
1. Demanding ("Company Centric") – job ads are written such that the company's demands of the candidate need to match the abilities of the candidate. The job ad is focused on telling the candidate what is expected of them by the employer. A typical sentence from a Demanding job ad: "The successful applicant will have excellent written and verbal communication skills and be a motivated, self-starter who is able to complete tasks in a timely manner."
2. Supportive ("Candidate Centric") – job ads are written such that the needs of the company are matched with what the company can supply to the candidate. The job ad is focused on telling the candidate what is expected of them, but also what the candidate can expect of the company. A typical sentence from a Supportive job ad: "As a core member of the Project Management team, you will be expected to work autonomously and deliver on project phases on time and on budget. We will help you achieve your goals by continuous professional development and regular career progression sessions."
After testing the success of both sets of job ads, researchers found that the job ads classified as Supportive received 3 times more applicants and higher quality applications than those job ads classified as Demanding. In all tests, candidates that responded to Demanding job ads were less discerning and of lower quality to those who applied to the Supportive job ads. Basically, the focus of your job ads should be on employee benefits, not solely on your demands as an employer. Therefore, it is essential to stand back and look at the opportunity you are presenting and ask, "Why would the right candidate be interested in working in this job or working for us or my client?".
Also, take note of the specific language used in the supportive ad. Instead of calling the candidate "the applicant" as the Demanding ad does, the Supportive ad refers to the candidate as "you". It puts the candidate, front and centre. Instead of being about a faceless applicant, the job ad is now about you – it is speaking directly to the right candidate and this is crucial.
3. Required and desirable skills clearly separated
When specifying which skills the right candidate needs to have in order to be successful in the role, it is vitally important that you differentiate between the skills that are essential for a candidate to possess and those that are just "nice to have". If you do not differentiate between required and desirable skills you risk jobseekers concluding they are not sufficiently qualified for the role even if they are.
According to CV-Library, 55% of job seekers don't feel they have the right skills to apply for a job. In other words, if a candidate doesn't believe they have the skills needed to do a job, they won't apply for the role, even though they may be perfectly qualified for it. If you do not differentiate between required and desirable skills you risk jobseekers concluding they are not sufficiently qualified for your role even if they are. Yes, your hiring manager probably will ask for everything, but listing skills that cover vastly unrelated disciplines will discourage otherwise capable and talented candidates. The most talented professionals (those who are the most placeable), won't give a second thought to jobs with "kitchen sink" requirements.
[cta-blog]
4. Headings to break up text
Can you imagine if this blog had no headings? It'd just be one big block of text that'd take ages for you to navigate and wade your way through – which is no fun for anyone! Yet, so many recruiters take this approach to formatting job ads. Headings help to structure a job ad and make it easy to navigate for the reader – which is essential if you want the right candidate to keep reading. It also lets them easily scan the ad for the most important details like required skills, salary, application instructions, and your contact details.
5. A salary range
According to a study conducted by SMART Recruit Online, when job ads include a salary range, they get over 30% more applicants. And in addition to that statistic, Jobsite also found that drop off rates for job ads without salary details are between 25-35%. That means that your potential candidate pool shrinks drastically when you don't include a salary range in your job ad.
Don't forget too, that the no.1 reason why employees leave companies is to 'seek higher pay elsewhere.' So, if you're not going to offer them that, shouldn't you be upfront about it before you waste their time and yours? Also don't be naive – even if you don't post salary ranges in your job ads, candidates can more than likely find out this information anyway. They don't even have to do that much digging to find them out. Glassdoor, ZipRecruiter and even LinkedIn have all launched salary tools job seekers can use to determine how much they're worth and what companies are currently paying their employees.
Furthermore, in the last year alone, companies like Buffer, Whole Foods, and Sum All have all lifted the lid as to what employees within their company earn. Buffer even went so far as to publish a spreadsheet listing the salaries of every team member in the organisation (including the CEO)!
As a direct result of these new tools and changing attitudes toward pay transparency, 2017 will be the year when including salary ranges in your job ads will become the norm. Still not convinced? Check out these 10 Reasons Why You Should Include Salary Ranges in Your Job Ads.
6. Your contact details/application instructions
What do you need the right candidate to do once the finish reading your job ad? You'd like them to apply, right?! So make sure you tell them how to do just that. You'd think this was an obvious step to take, but you'd be amazed at the number of recruiters who forget it!
And there you have it folks, six essential elements to always include in your job ads. If you're keen to learn more about how to improve your job ads including and the best way to promote them on social media – check out our Recruiting Training solution.
Find out how the likes of IBM, IKEA and Siemens
drive hiring excellence with SocialTalent
---