Keep up with the latest hiring trends!
/
/

How To Build a Killer Recruiting Team
How To Build a Killer Recruiting Team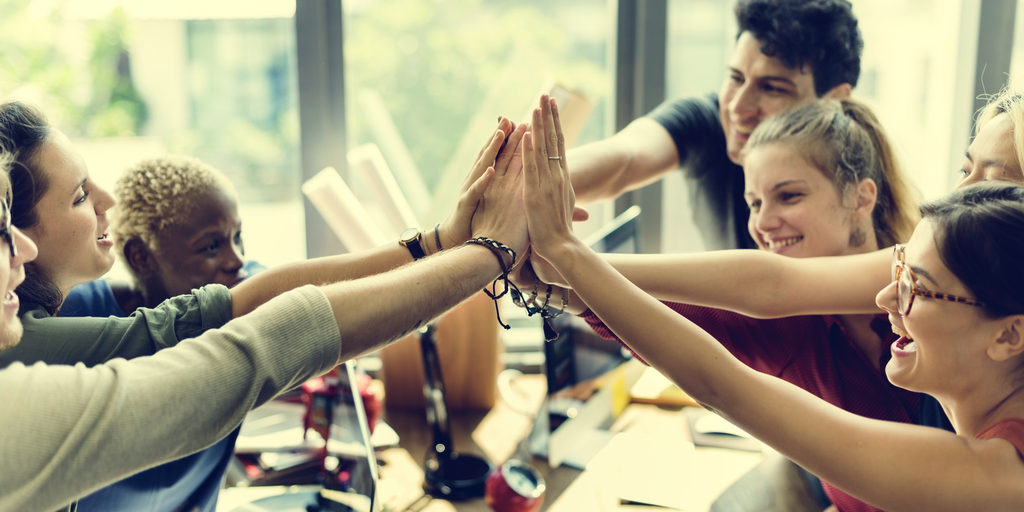 Building a team that gets results is no easy task! Time is needed to look at each individual on your team as well as their core skills. What you don't want is to rush ahead and make the mistake of hiring the wrong candidate.
Each person on your team needs to have a key responsibility that will drive your team's performance. You'll need someone to find and source top talent, manage talent pipelines and of course, someone to create a killer candidate experience. In this blog, we'll look at some of the elements that will help you build a kick-ass recruiting team
Social Media is your friend
Social media is a haven for quality candidates. The very best recruiters use social media and will be sure to update their preferred social networks regularly. And why not, their methods might just catch the eye of a passive candidate. Social media presents you the opportunity to learn more about a candidate. Most recruiters will post updates on new job roles or share industry related articles. Especially on LinkedIn!
In addition, if you're willing to go that extra step further, why not focus on joining recruiting groups and communities. All these can be found on major social networks. See who's actively contributing to the community. If they're speaking the same recruiting language as you, then it might just be worth reaching out to them.
Seek insight from your current team members
Unless you're starting from scratch, you should already have a well-formed team. Maybe your 1 hire away from having the perfect team and finding that hire is essential. Where should you look? Who could help you? The answer might have been right in front of you all along. Who better to ask than your current team members. They could well provide the assistance you need.
Employee referral programmes have become a huge contributing factor to teams on a global scale. Team members can also help you when it comes to the hiring process. Hiring candidates can be time-consuming, so why not ask your team members to lend a helping hand. A fellow employee can help with;
Screening potential candidates
Recommending top talent
Interviewing potential candidates and ensuring that the candidate is a perfect fit!
Talk to your network
It's a no-brainer, but many managers won't reach out to fellow industry professionals or recruiters when hiring a candidate. Recruiters know their niche and what candidates are looking for. Therefore, pick and mine their brains to see if any talent lies upon the bedrock. There's more than 1 advantage when talking to recruiters. Can you guess the other?
Well, all going well, you might find a recruiter that wants to come and work for you! They might have contacted you in the past about another role. However, you might have the role that they're looking for
Track records are key
This is a given. However, we're not talking about a candidate remaining at a company for 10 years or more. Some might say that remaining at a company for a long stint of time is a bad thing.
The working world of today has changed drastically and the workers of today don't want to stay at a company long term. That's why it's essential to hire a candidate with a stellar track record. Someone who's overachieved and worked tirelessly to achieve their goals. Remember, a productive hire of 2 years at your company is worth more than a disengaged employee of +10 years.
Is your organization looking to enhance its approach to TA? SocialTalent has recruiting training that can be tailored to your needs.
Find out how the likes of IBM, IKEA and Siemens
drive hiring excellence with SocialTalent
---