Keep up with the latest hiring trends!
/
/

How to: Stalk People on LinkedIn in Private
How to: Stalk People on LinkedIn in Private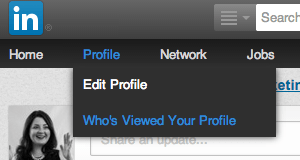 We all do it – check out LinkedIn profiles of people we know, used to know, used to date, used to work with We also check out LinkedIn profiles of people who we want to work with as well, but that's a whole different kind of creeping and that's wholly acceptable.
I swear to you I'm not bragging, but not one but TWO exes of mine continually (at least twice a month, each of them) check out my LinkedIn profile. I'm not going to speculate as to why that is. Instead, this blog is particularly for them. How to creep on LinkedIn without giving me the willies each time I check out my "Who's viewed my profile" section. Which I do. Regularly.
Did you know people can see who you are?
By default, each time you view someone's profile this happens:

I can see your name, industry, job title and location, and I'm given the option to connect with you.
Instead if you want to do a bit of online research on a person (for whatever reason, I'm not judging in the slightest!), do this:
To change your visibility settings:
Step 1: Go to your Privacy Settings
To do this, click on the photo of you in the top right hand corner, and click on "Privacy & Settings Review". You'll be asked to input your password again, so do this.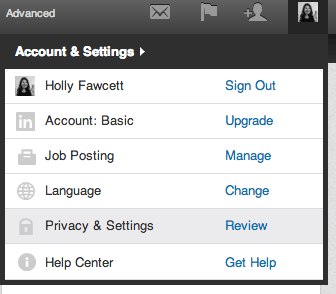 Step 2: Go to your Profile settings here: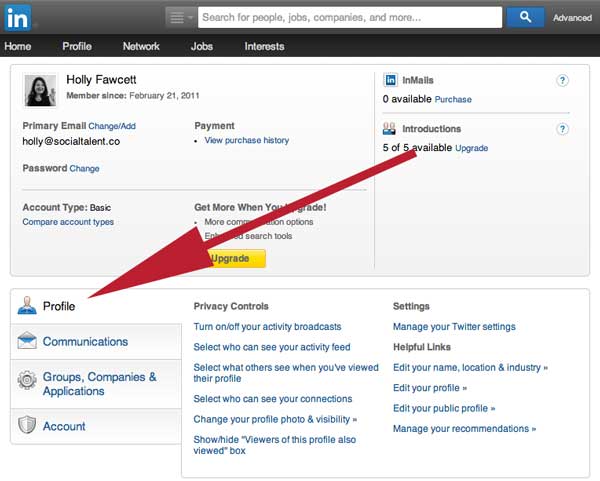 Step 3: Click on "Select what others see when you've viewed their profile"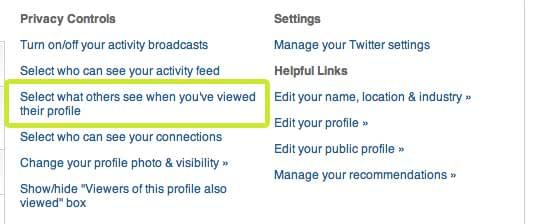 Step 4: Adjust your settings accordingly.
You can choose to stay semi-anonymous, by just having your industry and location on show, or you can become completely anonymous.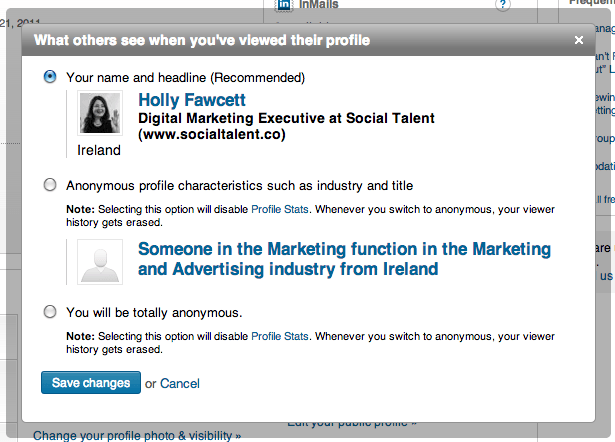 When you choose to be anonymous, this is what it shows up as:

So there you have it! Creep away in private, but creep responsibly please.
P.S. Don't forget to switch back when you've had your stalk!
Find out how the likes of IBM, IKEA and Siemens
drive hiring excellence with SocialTalent
---