Keep up with the latest hiring trends!
/
/

The 10 Golden Rules for Posting in LinkedIn Groups
The 10 Golden Rules for Posting in LinkedIn Groups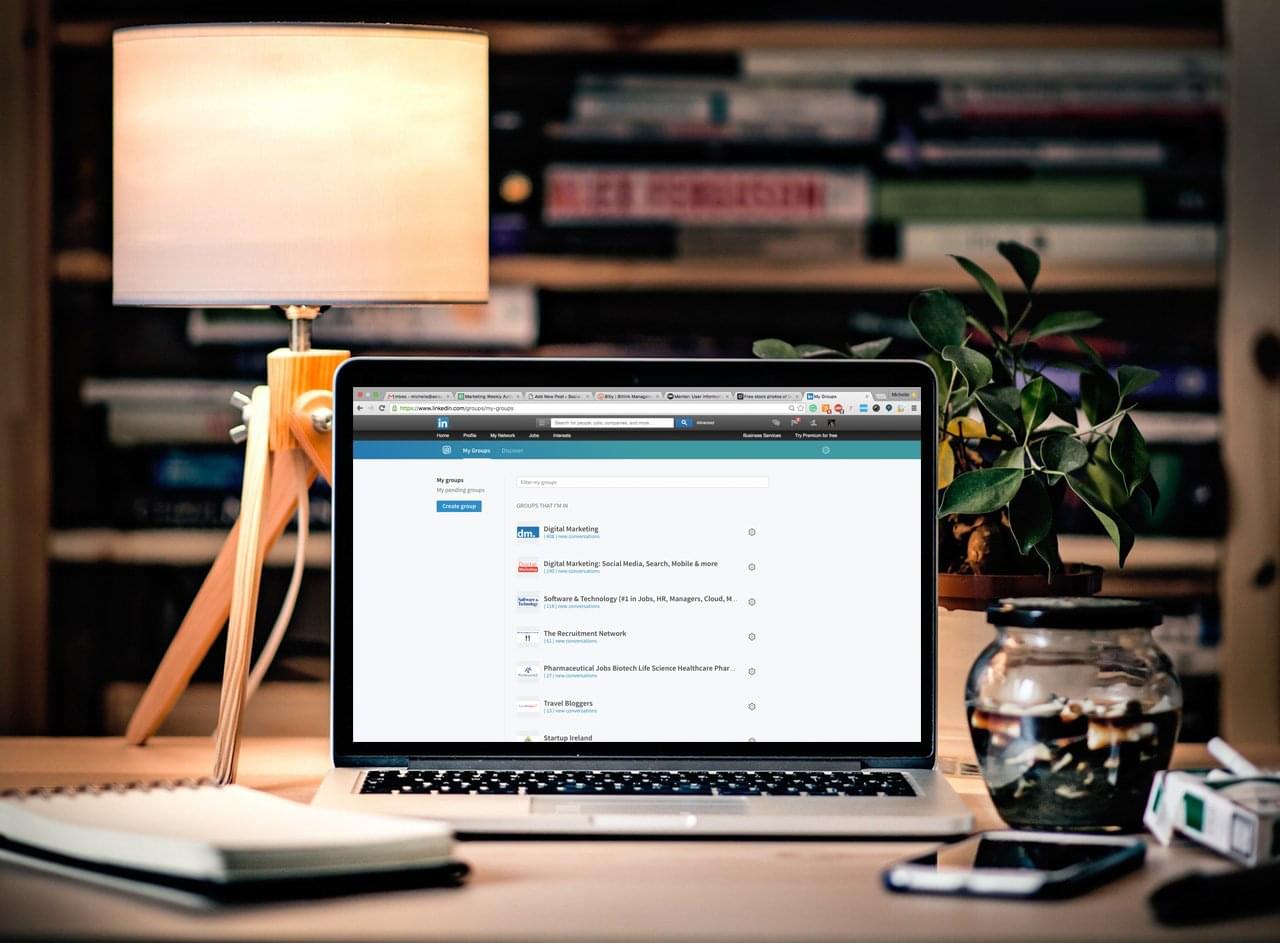 How often do you post in LinkedIn Groups – once a day, once a week, once a month, once in a blue moon?! If you're a recruiter, chances are that you're a member of a handful of recruitment-focused LinkedIn Groups, but the question is are you really getting the most out of them? Today we're breaking down the 10 rules you should follow for posting in LinkedIn Groups to help build your personal brand, build up your contacts and get answers to all of the burning questions you have!
Rule #1: Only post relevant content
It might seem like a no-brainer, but we still absolutely need to say it. Do not post countless job openings in irrelevant LinkedIn Groups! Remember that the people who are members of these groups are more than likely recruiters, and they don't need to read about your hard-to-fill positions. The general rule of thumb is that you should think of LinkedIn Groups as a community. Not a place for shameless promotion.
Rule #2: Know what category your posts fall into
It's important to note the variety of content you're posting into a group and whether or not it fits in with what that particular group is all about – e.g. is it really appropriate to post about in-house recruiting in the 'Official LinkedIn Group for Agency Recruiters'? Probably not. Unless it's very clear to see the link between what you're posting and the title of the group you're posting in, it's probably best to refrain. We guarantee that there's a group that your post will work in, it's just a case of taking the time to be organised and curating your own content, rather than opting for the 'spray and pray' method!
Rule #3: Quality over quantity
As much as you should be participating in different LinkedIn Groups, you really need to be aware of the post that's just one too many. Rather than posting an update and sharing it into a bunch of different groups, take a minute beforehand to actually click into each group and check to make sure that the last couple of posts haven't all been by you! If that is the case, but you've received good engagement on each of your previous posts (comments, likes, etc), go right ahead and post again. But if there has been zero engagement, it might be worth taking a little step back.
Rule #4: No-one likes a know-it-all
You should make it your business to engage with any posts when you feel that you have something to contribute to the conversation. If you know the answer to a question that someone has asked, or have enjoyed reading a blog post that's been shared, by all means, go ahead and comment on that post. Just make sure that you treat it as a two-way street. You don't want to be viewed as the person that always has to give their two cents, especially if you never ask for advice yourself. Remember that it's a two-way street and no one likes a know-it-all!
Rule #5: Keep it professional
Following on from Rule #4, it's really important to keep LinkedIn Groups as positive a place as possible. If you post something that is negative or quite controversial, the first thing that other members will most likely do is to click on your profile to see who you are and what organisation you work for. And whether you like it or not, you're representing that company, so behave accordingly. Otherwise, it won't be long until you find yourself blocked. So try to remember that if you don't have anything nice to say, don't say anything at all. It worked back in your playground days and it works here. So play nice, recruiters.
Rule #6: Less is more
Try to keep the posts that you share in LinkedIn Groups short and sweet whenever possible. No one has the time to read through long, essay-style updates, so make sure you keep it snappy.
Rule #7: Post at different times
Vary the times of the day that you post in LinkedIn Groups. Don't get stuck in a routine of sharing updates at 9:30 every morning before the craziness of screening candidates and client meetings sets in. Again, if you find that people are engaging with your posts and you've got a great rhythm going, stick with it! But if you're posting questions, or sharing blog posts and getting zero interaction, play around with the times of the day that you're posting at. Who's to say that a recruiter in New Zealand or the west coast of the USA won't appreciate what you're sharing just because you're a recruiter in the UK?! Experiment with posting at different times and see if you notice a change.
Rule #8: Ask yourself 'Is this valuable?'
Before you click on that 'Post' button, get into the habit of asking yourself the question 'Is this content actually valuable?'. Is whatever you're posting going to add value, be it the information you're sharing in a blog post, or the answer you're giving to a question, or the advice that you're asking other recruiters for? Are the other members in the group going to take something away from it or are you posting something just for the sake of it, not because it actually means something? If the answer is yes, go ahead and post. If there's any question or doubt in your mind, read over the content again and change it accordingly.
Rule #9: Comment on your comments
So you've done everything right… you've shared a short, snappy post in a relevant LinkedIn group and hallelujah – other recruiters are liking the update and posting their comments. Now, don't blow it! Make sure that you acknowledge the comments that are being posted on your updates. The people that engage with your posts are the people that you probably want to connect with, so thank them for their input and advice!
Rule #10: Respect the Group guidelines
Always. Without exception.
Find out how the likes of IBM, IKEA and Siemens
drive hiring excellence with SocialTalent
---